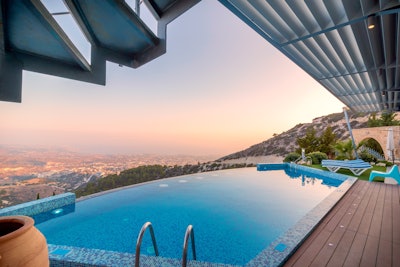 Sixteen centuries ago, St. Augustine pointed out that we pretty much know the important stuff, we just need reminders now and then — a refresher on the basics. With a nod to that great philosopher, here are some tips to help you tighten up your marketing.
1. Identify and understand your clients. Remember that while any marketing campaign projects your name out into your community, different marketing strategies will attract different types of clients. You should target a particular type of person, pool owner and household. Your marketing is a message, and it needs to be addressed to a specific person.
For example, one of the most important factors to consider is the customers' age group. Where are your target customers' ears and eyeballs? Young people are more likely to be on digital platforms, while seniors will be more attracted to traditional media.
Related: How to Grow Your Customer Base With Marketing Automation
And they have different needs and desires to which you must appeal. Some crave convenience. Some crave a professional appearance in their pool service pros and trucks. Some only care about price. Find your tribe and talk only to them.
2. Never underestimate the power of word-of-mouth marketing. Word-of-mouth is the best marketing strategy of all. Happy clients recommend your services to their family members, friends and work colleagues with more legitimacy and emphasis than you could ever muster in your paid marketing. Those people will never trust your ad like they trust their neighbor James across the fence with the pool. Keep that in mind with all your client interactions — this is your primary marketing workforce. You can encourage word-of-mouth marketing through incentives. For example, you can provide a discount for clients that promote your business through referrals.
3. Don't forget to brand your business. Proper branding will show clients that you're a professional. You need a good logo because this is what people remember. If yours is weak, or just out of step, spend a thousand dollars to have a new one designed, then push it out on all types of marketing materials like vehicle wraps and customized uniforms. And of course on all your attractive flyers, postcards and door hangers. While these might seem old-school, they're still very effective.
4. Invest in a website upgrade. You can't have a successful business without a great website, and there are a lot of dull, depressing ones out there. Clients search for everything online. If your website looks a little sketchy, they'll view your business as shady. Of course, since you're not a specialist in this field, hiring professionals to create and maintain your pool service website is best. These experts will know how to make it look attractive and user-friendly, but you have to push them and provide them with information regarding your business, your services, client portfolios and testimonials.
5. Invest in digital marketing. We saved the best for last. Digital marketing has become essential for every business. So, if you want your business to succeed, you have no option but to use it. Now, there are many digital marketing strategies and tools that you can use, but we'll focus on some of the most popular choices.
Firstly, once you have a great pool service website, you should focus on SEO. After all, it doesn't matter how attractive your website is if potential clients can't find it. So, you should ensure that it ranks high in Google search results. And a good solution here is to include a blog section on your website. This section should consist of quality, informative content focusing on the right keywords. However, there are a lot more SEO strategies that you can use, so it's best to consult with an expert.
Secondly, you should make use of social media platforms. It's a great way to connect with new and old clients, and advertise your pool service business. But don't fool yourself into thinking that creating a social media business profile is enough: To make this strategy work, you must regularly post content and interact with clients. So, it can be very time-consuming.
Thirdly, you have to invest money to make money, and digital marketing offers great opportunities to do that. For example, you can use a CMR system to improve customer service. Specifically, this system can help you collect various data types from your clients, and you can rely on solid numbers to make data-driven decisions regarding your business. Or you can use other paid services, such as pay-per-click (PPC) advertising.
The economy is changing, and while you may not have needed to do a lot of marketing for your pool service company for the last couple of years, you soon will. Pick one of these five effective pool service marketing tips and act. Determine what you can and can't do by yourself, and then either hire a pro or get cracking yourself. In the long term, it will be worth it.