Back in 1976, in the Gold Coast glory of Newport Beach, CA, a publisher named Stuart Karl launched Spa and Sauna magazine to fill a niche in the rapidly growing pool and spa market. 
It began with 3,000 subscribers, most of whom were concentrated in the western United States. Over time, Spa and Sauna evolved into AQUA Magazine, the nationally circulated publication that our readers know and love.
Today, AQUA is proud to serve as the leading educational resource for pool and spa professionals. With an ear to the ground, our tight-knit editorial team stays on the pulse of what truly matters to retailers, builders and service technicians. We strive to curate the most relevant, engaging media in the industry by consistently publishing high-quality information and stories. 
From cover to cover, AQUA celebrates knowledge, growth and connection — and we're always trying to create opportunities for others in the industry to do the same. That's why we're so excited about the launch of our new trade show event, AQUA Live, in October 2022. 
AQUA Live
AQUA Magazine will host a new educational conference and trade show this fall at the Charlotte Convention Center in Charlotte, NC. Set for October 5-7, 2022, AQUA Live will bring together thousands of the most successful pool and spa professionals in North America for education, forums, exhibits and events. For more information, visit www.aquamag.live.
Meet the Team


Scott Webb, Executive Editor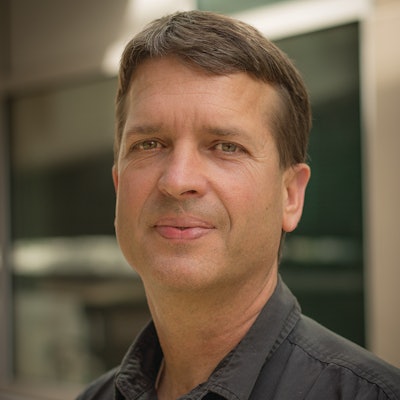 Scott joined AQUA as editor in April 2001 and has served in various capacities since then, currently as executive editor. He has been in trade magazines for over 15 years, specializing in farm equipment and heavy construction as well as the pool and spa industry. He graduated in 1987 from the University of Cincinnati with a degree in Aerospace Engineering, has a wife and three kids, and bikes to work – even in the freaking winter! – from his home in downtown Madison.
Stan Chambers, Sales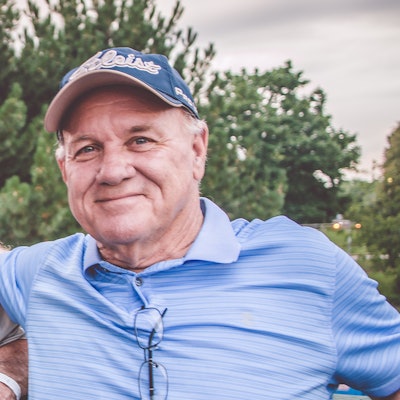 Stan has been part of the AQUA team since 1992, originally joining the company to start the AQUA Show in Las Vegas. Prior to AQUA, Stan worked for various trade shows and magazines in the pool and spa industry, even helping organize the first-ever trade show for the spa business, "The Hot Water Conference and Expo" which debuted in 1979. Stan is an avid golfer and lives in Irvine, Calif. with his wife Yvonne. They have four children and six grandchildren.
Jared Fish, Sales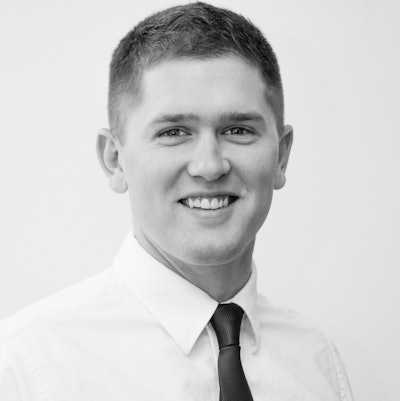 ​Jared joined the AQUA sales team in 2014 and has quickly adjusted to life in the pool and spa industry. When he's not helping AQUA's advertising partners create successful, customized advertising plans, you can find Jared entertaining with his favorite card trick, quarterbacking his flag football team to victory or on his bike enjoying Madison's many trails. Jared is a native of Reedsburg, Wis. and a graduate of the University of Wisconsin-Madison.
Abigail Carpenter, Managing Editor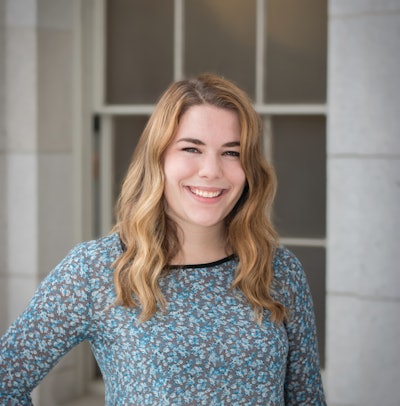 Abigail joined AQUA in 2018. A Wisconsin-native, she graduated from Augsburg University in Minneapolis, Minnesota where she served as arts and entertainment editor for the campus and community newspaper, The Echo. She joins the trade magazine world after nearly a year of reporting experience in the Madison area. When she isn't indulging in her love of books, you can find her on Lake Wisconsin, perched on a sandbar with a fishing pole in hand or getting lost again at Devil's Lake. ​​
Hailey Eisenrich, Assistant Editor II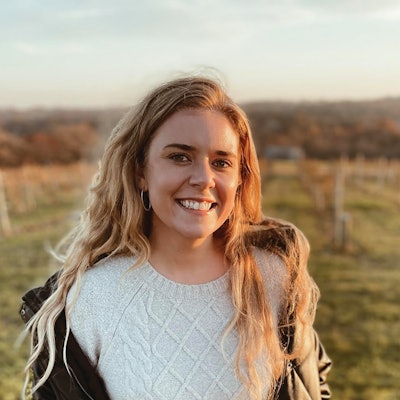 Hailey joined AQUA Magazine in early 2020. She graduated from the University of Wisconsin-Madison with degrees in Journalism and Film/TV, where she worked with the communications team at the Wisconsin Union Theater and performed with Tangled Up in Blue A Capella. Her prior experience includes internships at two Madison-based public relations firms and library circulation. In her free time, she enjoys ceramics and spending time outdoors.
Chanel Lewellyn, Art Director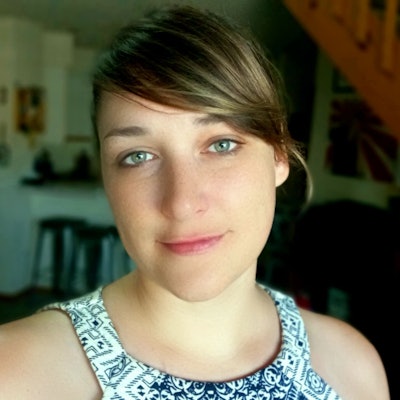 ​Chanel joined AQUA Magazine in the second half of 2021. She has previously worked as both a project manager and graphic designer for various Madison-based companies. Originally a Los Angeles native, she found her way to Wisconsin where she quickly earned multiple degrees from both University of Wisconsin and Madison Media Institute. When not working on design projects, Chanel enjoys spending her time creating delicious food or exploring the vast woods of Wisconsin.
Haley Grace Harris, Editorial Intern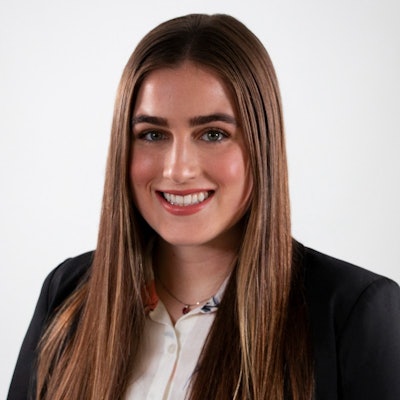 Haley Grace Harris joined AQUA Magazine in 2022. She will be graduating from the University of Wisconsin-Madison in May of 2023 where she studies Business Marketing and English-Creative Writing. In the summer of 2022, she received a certificate in publishing from New York University. She has experience writing articles for the Daily Cardinal, the Wisconsin Wrestling team and in her previous internship with Rice Lake Weighing Systems. Outside of work and school, Haley Grace enjoys reading fiction, spending time outdoors and watching Wisconsin sports.