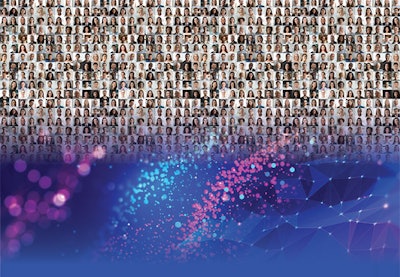 In order to maximize the pool and spa industry's surge in demand, smart pool professionals are capturing additional data in their CRM (customer relationship management) database to ensure their company's long-term growth and expand revenue streams for years to come. The goal is to move beyond capturing basic information, but rather look for more detailed information about each customer in order to gain insights about potential new business opportunities — whether it's offering new products, new services or opening a new store location.
A good CRM system can help a company gather the data needed to shape marketing approaches and manage customer relationships — with the end result of increasing sales and growing your business. By leveraging your CRM database, you can unlock information and identify new business opportunities that are relevant and timely to each customer. Having an e-commerce solution working in tandem with your CRM database will also ensure you meet the current needs of your customers while also connecting with new potential business.
It starts with capturing valuable data from customers.
CAPTURING VALUABLE DATA
It's important to have a CRM database that is integrated with your business software, so you aren't having staff enter redundant information. Forcing staff to enter basic customer information will distract them from capturing more powerful profile information for use in future sales campaigns. Here is some data you should be collecting:
Transactional details – Be sure your CRM database automatically captures all transactional details like the spa or pool brand, serial number, size and all other products ever purchased by the customer.
Profile details – Your CRM should also capture all the basic customer profile details such as names, addresses, phone numbers and emails. With all the basic transactional and profi e details captured, staff can focus on obtaining and entering more valuable, user-defined fields / customer profile details.
User-defined details – Take the time to choose specific profile details you want your team to capture while they have clients in the store or on the phone or while the service tech is in the backyard. For example, your CRM software should allow you to define fields and have staff prompted to ask customers if they have a salt chlorine generator, how old the pool or spa is, whether they have a vinyl liner, gunite or fiberglass pool and whether or not they have a winter cover, solar blanket or automatic pool cover. By having this information, you can quickly run reports that allow you to target specific groups of customers with specific service and product offers.
Categorizing customers through user-defined fields allows pool and spa businesses to create powerful targeted sales campaigns. With an integrated business software CRM, your sales and service information is all in one place, allowing you to really drill down to communicate with customers.
"It's easy to know who hasn't purchased chemicals lately, who hasn't had a service call or who has an older model spa," says Rachael Pritz, vice president at RB Retail & Service Software Solutions. "Once you know the target audience, use direct mail, regular emailing and social media to reach out and bring these people back into our stores to sell to them. Your CRM database is the ideal way to generate emails, texts and phone calls to reach out to your customers and drive them to your online store, retail location, construction or service department."
POWERFUL CRM DATA
There are a few 'best practices' that successful pool and spa retailers regularly capture to help identify potential expansion opportunities. These pieces of must-have data are a terrific place to start expanding your CRM database:
Inventory – Set up profile questions for inventory items so that when items are sold, they are added to the customer's profile. For example, if you sell an EC40 filtering system, have that part number and warranty information added to your customer's profile to start building out the customer's equipment profile for service work. By having this profile information, service techs can easily access the information from a mobile live device or app in the field, allowing for quick up-sell opportunities.
Email addresses – It may seem obvious, but collecting and updating customer email addresses can be very valuable. Being able to send bulk emails, AR emails, quotes and even receipts from the shopping done by your customers in the store will very likely yield additional sales opportunities. Pro tip: Be sure your staff always asks and confirms email addresses when interacting with your customers — even if they see an email address listed in the CRM database — as we all know that people change and update their email addresses regularly.
Customize direct mail – Savvy pool professionals note that it is also important to classify customers by product types. For example, if you know a customer has an inground swimming pool, be sure that this is captured in a 'Direct Mail Type' field that can be pulled for all promotions related to inground pools (and not aboveground pools or spas). For example, if the customer is tagged with an 'Inground Pool Direct Mail Type,' then that customer is perfect for a promotion on safety covers or automatic pool covers.
Track customer referral types – By creating a field to find out how customers are finding out about you, you gather valuable data to make business decisions. This type of information will help retailers determine which marketing dollars are working — whether it be from radio, social media ads, billboards, loyalty reward programs or other word-of-mouth promotions. Oftentimes, retailers will discover customers coming from new zip codes and learn that word-of-mouth referrals point to a geographic area that doesn't have a pool store. This could point to an opportunity to open a new retail store in an area where competitors are scarce — guaranteeing long-term income by capturing an entirely new market or increasing market-share in a particular region. Or perhaps an opportunity to expand with an online store that offers delivery to a particular area.
INTEGRATED CRMS AND ONLINE SHOPPING
Even before the pandemic, consumers were doing more and more online shopping, and the pool and spa industry is no exception. Many consumers agree that they are permanently shifting the way they purchase goods, and a digitized means of shopping will likely stick around long after the world has returned to a sense of normalcy. Pool and spa stores know that their customers want e-commerce because it is easier, less of a hassle and can be done from the comfort of their homes.
Unfortunately, many pool and spa businesses were not equipped for an online marketplace when the pandemic hit. As retailers were forced to quickly create a contactless sales solution, there was an immediate need for e-commerce.
E-COMMERCE CURBSIDE PICKUP
One of the most important features in any e-commerce solution is the curbside pickup option. Curbside pickup allows your clients to easily and conveniently pickup the products they want just outside the store. Part of the convenience comes from the fact that your clients can place their orders at any time, from the convenience of their computer, tablet or mobile device 24/7. Therefore, it's very important for pool and spa retailers to have a convenient, easy-to-use ordering portal as a part of their website.
"Not having an online, e-commerce option for your clients is no longer an option in today's competitive retail environment," says Pritz.
A shopping cart feature allows businesses to easily sell their products online to existing customers for either delivery or curbside pickup. By giving customers a completely online experience through this portal, they are able to safely shop, purchase and have their product delivered to them without risking their health or spending lots of extra time on an errand during a busy day. This feature is ideal for any business that does not currently have or run on a separate e-commerce platform. Even those already with an online presence have been prompted to rethink their business model.
Whether you are shifting your business model to comply with a world of limited in-person capacity, or forever looking to change the way consumers view your product, an online shopping cart tool is imperative for your business. Stay ahead of the competition and integrate in an easy and safe way so your customers can still enjoy what you have to offer. In addition, be sure that all the information being captured in the online store is also seamlessly and immediately being captured in your CRM system.
Kathi Belcourt at Aquatech Pool & Bath in Winnipeg, Canada, says her company is putting a huge emphasis on its online store this year. "We were already going in the direction of trying to sell more through our online store, but this past season helped us realize we need to do more to really get customers re-trained to use online shopping with our company," she says. "We're also finding more pool and hot tub professionals are dedicating resources to the enhancement of their online store."
Integration of one's online store with business management software makes the entire process easier for pool and spa stores while also enhancing the experience for customers. "We are also adding Shopify to our online store so we can do a better job of marketing to customers," says Belcourt.
Improving one's e-commerce store and digital marketing efforts will allow a business to provide customized offers to clients, knowing who bought what and when. This type of information will be extremely helpful now and onward with supply chain shortages, back-orders and long lead times. Having a robust, integrated business software that integrates with a powerful online store gives pool and hot tub professionals the ability to plan better and smooth out supply issues.
"This season, we are operating much more proactively — rather than how reactively we operated last season," says Belcourt. "Our goal is to be prepared, reduce stress and sell more."
Another important component to a business's e-commerce strategy is the ability for customers to be able to order, pay and arrange for delivery or pickup of their chemicals/products when they are visiting the online store.
It is also important that pool/ hot tub service software supports the business's online store and has pool/hot tub industry integrations, so inventory and delivery dates are accurate. Credit cards should also be able to be easily processed on the e-commerce site, directly through the business software system, to eliminate mistakes and ensure the correct end-of-day tally.
Business owners can make online sales seamless by using an online bill payment system that creates a reliable billing process to make it easier and more convenient for customers. Pool and hot tub service companies are investing in online bill pay systems, allowing them to send invoices via email and eliminate the costs for envelopes, stamps, labels, paper or printer ink. It can also save on labor by eliminating the time it takes for billing and collecting payments.
As retailers retool their e-commerce sites, many also find they are using their brick-and-mortar stores as fulfillment centers and mini warehouses. "We have a huge parking lot and a space behind our store where we have containers filled with products," says Dan Lenz, vice president at All Seasons Pools & Spas in Illinois. "The shift is redefining how our store is used, and we are finding we are shifting our staff to fulfilling online orders as well as preparing items for curbside and in-store pickup."
Lenz also explains that with the onset of the pandemic, his team had to quickly sit down to figure out how to create more space in the retail store. "We determined that we would just need to remove some of the products," explains Lenz. "For example, we found that toys and maintenance equipment is not something we sell a lot of so we decided to remove it entirely from the retail floor to help open up space in the showroom but can easily sell these products with an e-commerce solution."
CHANGING WITH THE TIMES
The trends emerging from our industry clearly show pool and spa professionals are embracing technology — to thrive in a marketplace where there's an even greater demand for products and services that enhance the backyard. And it's important for everyone to remember that many of the new clients entering the marketplace are first-time pool and spa owners that are younger and more comfortable with digital technology.
These first-time pool and spa owners are leading the way and driving the need for powerful CRM databases and e-commerce that simplify the shopping process. Now is the time to embrace the software technology that is specifically designed for the pool and spa industry, so you can quickly embrace all of the new business coming your way.