It has been a difficult year for pool and spa retailers, to say the least. When the pandemic shut down first descended on the nation in March 2020, some dealers had to close their doors as they lobbied to be deemed essential by Homeland Security. This was the first battle of the year — a fight they would win — but it certainly was not the last.
In a lot of ways, pool and spa retailers had to abandon the old ways and draw up a new rulebook, from re-adjusting their showrooms to meet social distancing protocol to changing daily operations to implementing new strategies in customer communication. It was a year of flexibility and change — but dealers rose to the occasion.
In the 2021 Retail Report, not only do we dissect the challenges retailers have faced this past year, we celebrate the adversity they have overcome. Despite a shortage in product, survey respondents reported the best year for sales in the history of the pool and spa industry. And despite the health concerns for their employees and customers, they implemented new procedures to keep everyone safe and comfortable. For every challenge they faced, there was a success story that followed, and retailers ended the year better for it.
The retail sector grew tremendously this past year and as homeowners continue to invest in its lifestyle products and services, dealers feel an overwhelming confidence in the year ahead.
We invite you to take a break from your busy schedule and reflect on the findings of this momentous past year.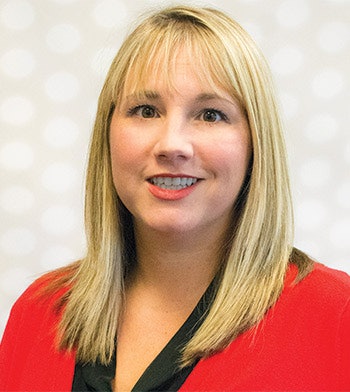 Industry Spotlight: RB Retail & Service Solutions
Industry-specific software can help pool and spa companies more than ever right now, as dealers work to meet unprecedented demand. By adding software to your business strategy, you can capture more customers, increase profits and lighten your schedule. Rachael Pritz, Executive Director of RB Retail & Service Solutions, lends her expertise on the subject below.
AQUA: Retailers are fielding an unprecedented amount of leads amid the pandemic. How can industry-specific software help lighten their workload?
Rachael Pritz, RB Retail & Service Solutions: Having a completely integrated business software solution that can manage all business processes — from sales to purchasing — is the ideal way to manage the unprecedented surge in leads that our industry is experiencing. Pool businesses need to use business software that will collect their business data all in one system, which can be accessed at any given time. Industry specific business software can open the door for pool and spa retailers to implement profitable marketing strategies and potentially expand their business in new areas. Imagine the potential added revenues that could be gained if every employee in your company had 20 additional hours per week to follow up on sales leads, make additional service calls, or attend to customers in-store during peak season by implementing this technology!
Industry-specific software that includes a mobile app component is also essential. Mobile apps make it easier for pool and spa businesses to capture leads, monitor, follow-up and ensure no lead is lost. Using industry-specific mobile app software makes it fast and easy to start using these systems, making daily operations less stressful for employees while providing data to managers to implement follow-up sales and marketing campaigns.
AQUA: What advancements have been made in software development this year?
RP: Water Lab Sync integration and Construction Job Costing management are two software developments that have been particularly helpful during this year's surge in demand.
The Water Lab Sync feature has been central to the survival of many pool and spa businesses this past year, as it saves retailers time both at the water lab and the cash register. The RB Pool and Spa Software Point of Sale software connects with industry-leading water-testing software to eliminate double data entry in two systems and allows users to look up past water test results using the point of sale software. This has been particularly helpful as retailers have pivoted to adjust to social distancing protocols within their stores while simultaneously experiencing exponential growth. In many cases, we even see customers using the Water Lab Sync functionality with our mobile app technology — which saved many retailers with clients not wanting to go to their stores to test their water.
Our Construction Job Management Software feature has been rapidly adopted and had a hugely positive impact on construction profitability. With so many variables contributing to job cost, the need for an integrated system has never been greater — especially with the explosion of pool, spa and backyard construction. The RB Construction module allows pool professionals to track construction costs, inventory and the actual progress of each job — with customizable notes — seamlessly.
As pool professionals find themselves over-booked this summer with pool construction or complete backyard renovations, it has become imperative that hidden costs don't negatively impact the profitability of these projects. This job costing module provides flexible job structures and work stage breakdowns that allow pool and spa professionals to better manage project information.
AQUA: For pool and spa retailers that are interested in setting up an e-commerce presence for customers to shop services and products, how can they get started?
RP: RB Retail and Service offers a new 'Shopping Cart' software feature created for pool and spa businesses that were not originally equipped with an e-commerce presence. This feature provides a fully equipped shopping experience, easy checkout and curbside pickup or delivery. It's the perfect way to make pool sales management easier and keep your pool and spa business thriving during this unprecedented demand surge for all things pool, spa and outdoor living.
E-commerce was already on the rise, but this past season made it apparent that online sales will continue to grow and, in fact, will help pool and spa service businesses continue to expand their sales and profits. Retailers discovered the importance of re-training customers to use online shopping for pool and spa supplies.
Remember that, when clients go to your online store, they should be able to order, pay and arrange for delivery or pickup of their chemicals and more. Be sure your business software supports your online store and has pool industry integrations, so that inventory and delivery dates are accurate. You should also be able to easily process credit cards on your e-commerce site directly through your business software system, to eliminate mistakes and ensure the correct end-of-day tally.