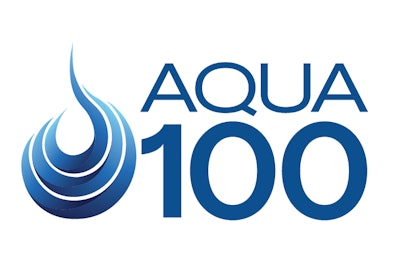 Deadline extended to December 31.
The goal of the AQUA 100 is to honor the best of the best in pool and spa retail. We're looking for retailers who dedicate themselves to high-caliber customer service, wholly support their staff with education (and excel at retention), support their communities and, overall, provide a top-notch shopping experience that keeps customers coming back.
RELATED: Introducing the 2020 Class of AQUA 100 Winners
RELATED: Introducing the 2021 Class of AQUA 100 Winners
RELATED: Introducing the 2022 Class of AQUA 100 Winners
So it's understandable, then, that competition to join the AQUA 100 is steep — we only induct 10 companies each year for this coveted honor. So what can you do to help your company's application stand out? What should you keep in mind when filling it out? Take a look at our advice below and remember: The deadline is coming up fast! Make sure to have your entry submitted by Dec. 20.
1. Plan out your responses in advance.
Applications for the AQUA 100 need to be turned in all at once. (In other words, you cannot save your progress and continue at a later time.) We highly suggest collecting your materials in advance.
There are no surprises in the application — these are the full questions, which you can reference when preparing your application:
1. Company Story: Tell us about the history of your company and your core philosophy.
2. Customer Service: Provide examples and/or anecdotes that best exemplify your company's customer service. Include photos and/or other documentation as appropriate.
3. Store Design: Include quality photos of your store design. Include information on merchandising techniques, unique locations, etc.
4. Digital Footprint: Tell us how your company stays up-to-date in today's digital frontier.
5. Marketing: How do you promote your business? What's your best success story?
6. Future Plans: What's next for your company? Tell us about your plans for the next five years of your business.
7. (Optional) Other Activities: This is a catch-all category that allows you to show the judges anything else that you think sets you apart from the ordinary retailer. Include photos and/or other documentation as appropriate.
2. Include supplemental materials.
Every question provides an opportunity to attach PDFs and photos. Like the classic "show your work" line on our childhood math tests, our judges want to see what makes your company special. News clippings, photos, documents, testimonials, etc., all help make your case.
3. Don't skip that last question!
While optional, the Other Activities section is a great spot for you to highlight what makes your business special. Does your company do philanthropic work in your community? Do you have any unique incentives and/or programs in place that contribute to a positive company culture? Do you have low turnover? Use that section to your advantage.
4. Limit your application to the form. Our judges receive a binder of all applications and supporting materials. Applications with links to external websites, PowerPoint presentations, etc., make the judging process more complex and time-consuming. While efforts will be made to copy/paste info from external links, it cannot be guaranteed.
5. If you don't succeed, try again! We hold onto past submissions to the AQUA 100 for consideration in future years. However, if your company makes some noteworthy strides — a redesigned showroom, a new hiring initiative, anything that might catch the eye of our panel of judges — you are welcome to submit a new entry for consideration.
For more information about entering the AQUA 100, click here.