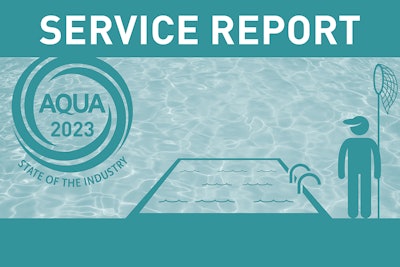 Differentiation, also known as a competitive advantage, is vital when it comes to any product or business, especially in the service sector of the pool and spa industry. Most likely, there are a variety of service technicians a potential customer of yours could choose from, so why would they choose you? What makes you special, or in other words, differentiated from your competitors? Is it your price, knowledge or communication? Or maybe it's your relationship-centered mindset because afterall, continuously servicing a person's pool requires a long-term relationship, so why not make that relationship genuine and therefore, differentiated?
There is so much to pool and spa service, from a service technician's professional background to their current, day-to-day operations, and this report delves deeply into the business of pool and spa maintenance over the course of the last year. The pressing contradictions of labor shortages, combined with an increase in demand, were heavily repeated among the State of the Industry survey respondents, requiring these two themes to be subsections within this Service Report; however, the final subsection won't appear until our June issue due to the high volume of valuable responses.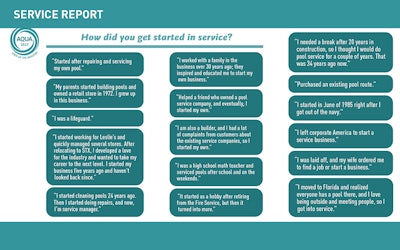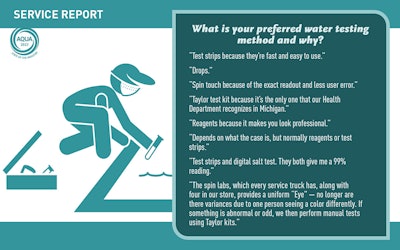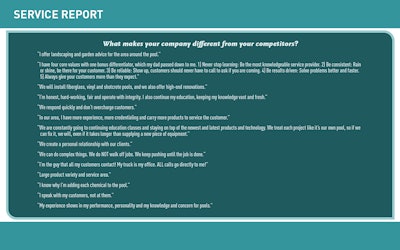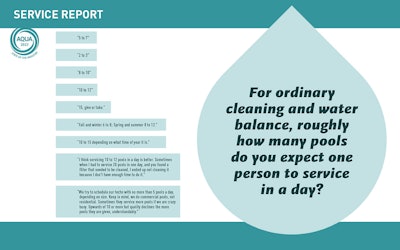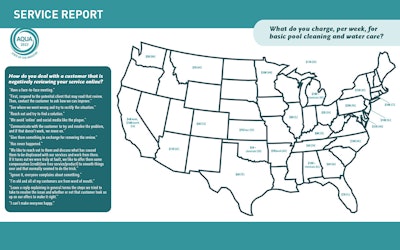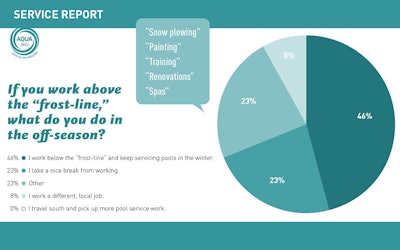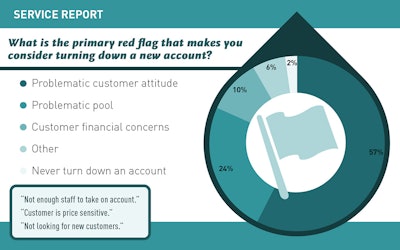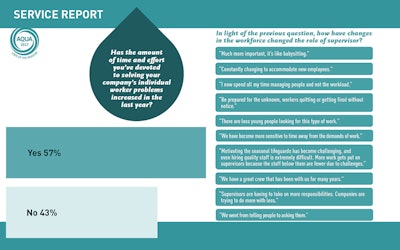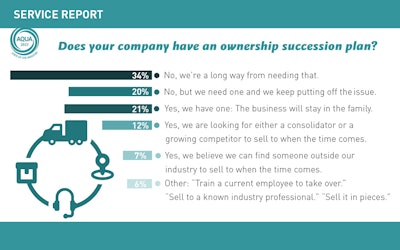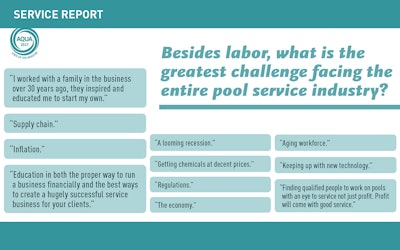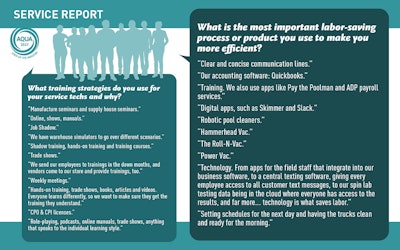 This article first appeared in the May 2023 issue of AQUA Magazine — the top resource for retailers, builders and service pros in the pool and spa industry. Subscriptions to the print magazine are free to all industry professionals. Click here to subscribe.