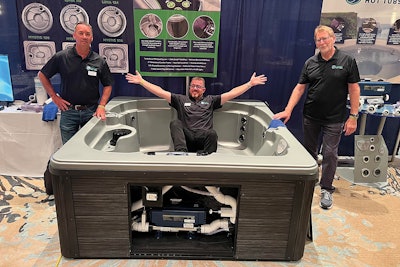 All photos courtesy Peter Von Hopffgarten
A lot of spa retailers faced supply problems during the pandemic. As demand skyrocketed, wait times lengthened, and frustration among both sellers and customers mounted. One company, Pool & Spa Depot, a trademarked retailer since 1998, decided to take the bold step of acquiring its own manufacturing facility to deal with the problem.
"It was good timing, and it was terrible timing all at the same time," says company President Peter Von Hopffgarten. "Our business plan had always been to enter into the world of manufacturing, but the pandemic definitely sped up our growth process. As a retailer, we've sold many different brands of hot tubs; we've seen great products, and we've seen not-so-great products. We started GPM manufacturing more out of frustration than anything else."As a veteran retailer, Von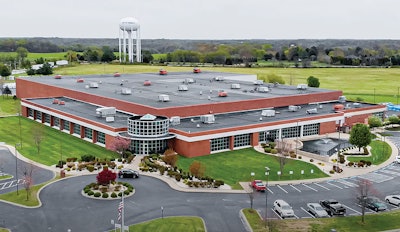 Hopffgarten is in a unique position to critically analyze hot tubs, and he has quickly developed the expertise to take on strategically managing the production and selling of Celtic Hot Tubs, GPM manufacturing's main hot tub line. His background is an advantage, he says.
"Some manufacturers aren't willing to listen to us retailers when we try and suggest different ways for them to improve their products — even when our constructive criticism would benefit both the retailer and the end user. We knew the only way we could solve the really simple problems we were seeing was to just make the product ourselves, so that's what we did."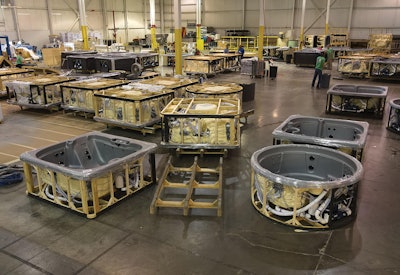 However, some OEM vendors were initially apprehensive about Celtic taking on the role of manufacturer in addition to their already existing role as retailer in such a stressful time as the pandemic. "We were the new kid on the block," says Von Hopffgarten. "When we struggled to add new customers, we would invite vendors to visit our state-of-the-art facility in Franklin, Ky. Everyone who came out and saw our vision and what we were trying to do ended up being unbelievably supportive. A lot of the vendors that had reached capacity did everything in their power to get us what we needed for our first product launch."
After two years of developing a product that was attractive in price, features and quality, Celtic Hot Tubs — GPM Manufacturing's high-density polyethylene (HDPE) brand — was born. Their business model is to solve small, low-cost spa problems, which the company says results in a superior, low-cost solution.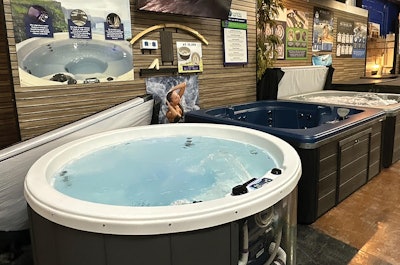 "We are not claiming to be the lowest priced value series hot tub on the market," says Von Hopffgarten. "However, we are claiming to be a high-value product with sales features that are unique and proprietary to our product, and generally not found on spas under $8,000."
Because Celtic Hot Tubs are sold at the five different Pool & Spa Depot locations, the company says it is able to get good front-line feedback from both the retailer and end user, allowing them to continue their business model of improvement for many more years to come.
"We didn't really come up with anything too earth-shattering," says Von Hopffgarten. "We just solved some pretty simple problems that other manufacturers maybe just weren't aware of because they aren't as closely connected to the frontline as we are."
This article first appeared in the July 2023 issue of AQUA Magazine — the top resource for retailers, builders and service pros in the pool and spa industry. Subscriptions to the print magazine are free to all industry professionals. Click here to subscribe.