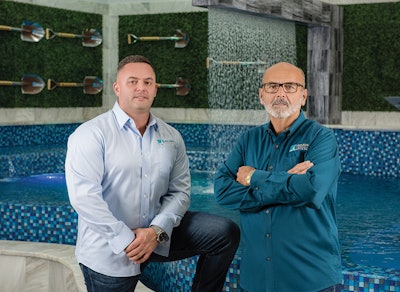 Photos courtesy Rod Jonas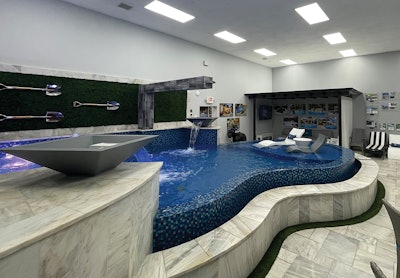 "We are committed to a successful build for every customer. While success doesn't come easy in our industry, we strive for it in all that we do."
—Rod Jonas, Marketing Director, Van Kirk & Sons Pools & Spas
Van Kirk & Sons is a family owned and operated company that has been in business for nearly 50 years now. What started as a small, mom-and-pop business that focused on building and maintaining local pools has grown into a national, award-winning company, serving customers all throughout the state of Florida. "The company has really upheld its passion for building high-quality swimming pools that bring joy and relaxation to Floridian families and communities," says Rod Jonas, marketing director.
A key component to the company's success has been its commitment to hiring and retaining top-quality team members. "All of our employees are dedicated to making sure that every backyard dream becomes a reality," says Jonas. The Van Kirk team is comprised of family members and industry professionals alike, most of whom have been on staff for over 20 years.
Van Kirk & Sons is well respected by their customers and industry peers as a leader in quality, customer service and innovation. "We focus on accountability, optimism, authenticity, respect, trust and loyalty," says Jonas, "and go above and beyond to make sure the customer feels appreciated and valued.
"The company's retail space is exceptional and was built on three goals: visually appealing, easy to navigate, and provides ample space for customers to browse and make purchases. "We believe the success of our business goes hand in hand with a nice customer experience, so a good store layout was a top priority for the company," says Jonas.
In order to keep up with today's digital frontier, Van Kirk & Sons subscribes to industry publications, attends various trade shows and conferences, and is a part of multiple professional associations. Ultimately, the company is aware of how tech-savvy the world is becoming, so looking toward innovative marketing techniques — such as virtual reality, social media influencer marketing, content marketing, video marketing, and developing a mobile app and customer loyalty program — are what the leaders at Van Kirk & Sons plan to focus on next.
"The business landscape is constantly changing," says Jonas. "Successful companies are always looking for ways to improve and evolve, and we will continue to do just that."
This article first appeared in the April 2023 issue of AQUA Magazine — the top resource for retailers, builders and service pros in the pool and spa industry. Subscriptions to the print magazine are free to all industry professionals. Click here to subscribe.