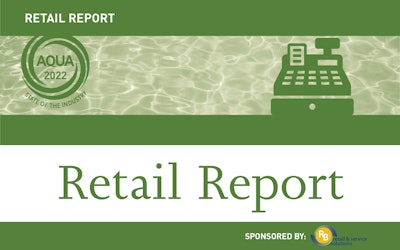 After wrestling with the unexpected over the last few years, it was hard to predict what was in store for the pool industry last year. In many ways, it turned out to be a double-edged sword: Demand remained high, but pros continued to face the problems that made business during the pandemic so difficult. The industry's longtime struggle to find and retain labor made it hard to take advantage of growing demand, and ongoing supply shortages meant pressure to stay on top of inventory and the need to communicate a flurry of price jumps to customers.
After the shock of 2020 — the outbreak and the resulting surge — 2021 and the spring of 2022 is about moving forward. It came down to how effectively pool and spa professionals applied the lessons they learned during the worst parts of the pandemic — and it seems their newfound versatility has served the industry well.
2022 RETAIL REPORT
Pool and spa retailers are a resilient bunch. The conditions of the past two years have been a little manic — a market propelled by unprecedented demand while, at the same time, hindered by unprecedented shortages. We asked retailers to reflect on the season behind them and report on current conditions, as the busy season looms once more. The findings — you'll read them below — point to frustration over getting product, hiring skilled workers, and price inflation, to name a few. But they also show another record year of growth in the retail sector and excitement for the year ahead.