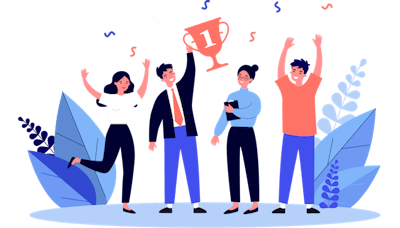 Editor's Note: This article has been summarized from its original format. It was first published here.

It almost goes without saying that recognizing and empowering your employees is important. As the biggest holidays of the year are approaching, pool and spa retailers are coming off a record season — and there's still another quarter to go.
Here are four ways to increase morale and recognition among employees during the holiday season to help your business finish the year strong.
1. Be timely, genuine, specific and public.
Practice timely recognition through active daily and weekly appreciation. An engaged company means creating a culture that is supportive and team oriented. Don't wait until your next holiday party or work anniversary to mention good work ethic and appreciation. Weekly recognition celebrations create a rewarding culture that is honest and authentic.
2. Review your recognition platform.
Consider investing in recognition platforms where business leaders and employees can recognize each other in a timely fashion. Consider programs that manage peer-to-peer recognition, performance, rewards and points, and recognition tracking. These tools will gauge your employee engagement, performance and recognition, while addressing employee needs and increasing company culture.
3. Engage your team creatively.
If you have employees working remotely, spice up the usual company meeting. Host a themed virtual happy hour. Add fun themes, have everyone bring their favorite snack and drink, and some conversation starters full of laughter.
4. Support your staff.
As a business leader, failing to check in with your staff can prove to be detrimental to understanding not only your company's needs, but your employees' needs. If your company has supportive resources available, ensure these resources are communicated effectively to your staff. Although the holidays bring cheer and happiness to some, other individuals may be under other stressful situations.
Your company has the opportunity to make a difference this holiday season by emphasizing a rewarding recognition culture. As you prepare for the holidays, ensure you are preparing to fight burnout — especially amid the pandemic — through timely and creative appreciation.