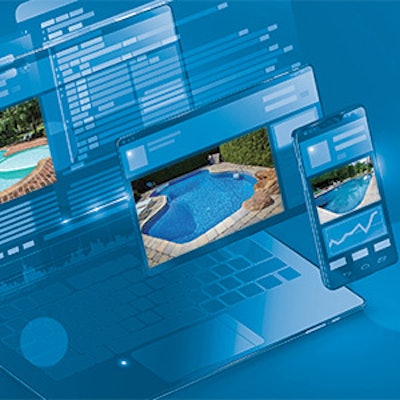 From poor communication to inaccurate billing to awkward scheduling, a lot of hiccups can affect your daily routine. Fortunately, pool and spa business software can help smooth things over by using software to keep your team organized and informed. Below, take a look at just some of the software products on the market today.
RELATED: New App Keeps Sales Process Organized
---

Software from RB Retail & Service Solutions is designed specifically for pool and spa businesses and completely manages retail and service with PCs, tablets, smartphones and laptops. With the consolidation of retail and service into a single system, regardless of your business size, you'll see an immediate return on your investment.
Features:
Mobile Live for use on cell phones and tablets
Online Bill Pay for your customers to pay invoices online
Water Lab Sync to leading industry water testing software
Industry vendor integrations to eliminate duplicate entry and streamline purchasing/inventory control
RB Construction to manage builds, track costs and perform progress billings

rbpoolandspa.com| (866) 933-9099
"We have been using RB's program since 2005 and love what it does for our business! Business can be a handful, but their program makes the day-to-day duties so much easier to process and track. Customer service is great."
—Cindy
Aqua Palace | Iowa
---

GuildQuality delivers real-time customer feedback to over 15,000 home pros via online customer surveying software. During the company's 15+ years in business, they've conducted nearly 5 million surveys. GuildQuality members can access customizable survey templates that result in high response rates and useful, comment-rich feedback to advance their business and customer experience. Contact GuildQuality to start a free trial today. They'll survey 20 customers and send you their responses in real-time at no cost.
Features:
Easy importing of customer data
Responsive dashboard showing real-time data
Detailed, search-optimized company profile page
Testimonial widgets for display on your website
Easy publication of customer reviews to your social media platforms
A professional surveying team for phone and email surveys

guildquality.com | (888) 355-9223
"GuildQuality helps us build trust with prospective clients, an asset that cannot be underestimated!"
—Troy Rhone, Guildmember since 2017
Garden Design | Mountain Brook, Ala.
---

The Pool Program significantly reduces paperwork with cloud or on-premise solutions that fit the busy schedule of any pool professional or retailer. The company says it continues to raise the bar with innovative features, intuitive user interfaces and rich integrations with the industry's leading distributors, manufacturers and water testing companies.
Features:
Customer management
Recurring billing
Chemical tracking and water testing analysis
Equipment tracking
Work order/task scheduling, route management and inventory control
Pool 360 integration and Florida Water Products integration
Retail

wisesoftwareinc.com | (661) 266-9181
---

iON Pool Care from Zodiac is a cloud-based, real-time program designed specifically to help manage service businesses from the office or on-the-go with a new mobile app. iON enables servicers to manage customer service, plan and track routes, track chemical readings and dosages and access billing and accounting.
Features:
Offline access with new mobile app for Apple and Android devices
Auto-sync of data to server when back online
Improved mapping and routing functions and connect with technicians on the road
Communicate with clients directly on the Customer Portal (send service logs to customers) and announce price updates or specials with all or individual customers
Set schedules (automatically schedules a service technician) and recurring routes, view daily appointments/service history and create instant reports of all jobs
Add and view notes about individual customer requests or pertinent information like gate codes and entry instructions
Automatically generates estimates and invoices based on service logs
Syncs with QuickBooks

zodiac.com | (800) 822-7933
"iON Pool Care has helped Aqua Shine become more organized and increase our customer satisfaction. We wouldn't be able to operate efficiently without iON, so we recommend it to everyone in the industry that we meet."
—Shawn Miller
Aqua Shine Pools | Phoenix, Ariz.
---

Skedit is the one-stop shop for any pool construction or service company. It makes administrative tasks like invoicing, scheduling, point of sale and marketing a breeze. The software is also completely customizable.
Features:
Detailed customer records including equipment, service history, gate codes and photos
Separate user interfaces for technicians and administrative staff
Point of sale for in-store sales
CRM, time clock and QuickBooks integrated billing and payments
Integrated Latham auto cover ordering
Reporting and follow-up tools for jobs and technicians

skedit.com | (385) 233-0690
"We had another software scheduling program that was very cumbersome and difficult for the employees to update their portable devices. Since we changed over to cloud-based Skedit, the confusion from not having real-time updates is gone, so we are operating much more efficiently."
—Doug Heer, President
Precision Pools & Spas | Salt Lake City, Utah
---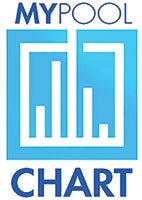 Gunther Enterprises offers mypoolchart, an internet-based program for pool pros. In the field, it is accessed via the mypoolchart app on your smartphone. Service techs use the app to record details of chemical tests, products used, suggested repairs and photo verification. This information is then forwarded to the pool owner and pool service company.
Features:
Monitor FC, pH, TDS, TA, salt, phosphates, etc.
Input individualized service details
Provide date, time and photo verification of service
Can assign pools to each tech
Can import your customer list into mypoolchart

mypoolchart.com | (602) 721-2037
---

Jobber's pool service software helps thousands of pool servicers improve and grow their business. Voted No. 1 most user-friendly software in 2019, Jobber lets you schedule and organize your crews, track detailed client information such as pool dimensions, chemicals, parts and services and collect payments from anywhere.
Features:
Color-coded drag-and-drop calendar for team scheduling
Route optimization and GPS waypoints
Mobile app for crews in the field
Payment collection online and in the field
Create and send branded quotes and invoices
Job, quote and payment tracking — includes a customized client portal to access quotes, invoices and payments
Text and email client communications and allows customers to request appointments online
Time and expense tracking
Syncs with QuickBooks accounting software
Detailed customer records, including equipment, chemicals, service history, gate codes and photos

getjobber.com | (888) 721-1115
"Before Jobber, we averaged 60 days to invoice and receive payment from customers. Now we invoice and receive payment within minutes of completing a job."
— Kimber Brady
Leisure Pool and Spa | Ogden, Utah
---

Pool Pro Office is an easy-to-use project management software developed specifically for pool builders and service companies. It specializes in lead management, pricing, proposals, marketing, project scheduling and customer communications. The software also handles all service and warranty — including routes, service calls and mobile service techs in the field, including many more features.
Features:
Manage all leads more efficiently and sell more pools
Manage all construction projects in digital project folder and "Ultimate Project Calendar" and provide better communications with the customer
Manage all service and warranty calls in one place including mobile service tech view
Manage all aspects of a pool builder or service company in ONE workplace platform

poolprooffice.com | (321) 574-0358
"I've been a scheduler for over 16 years and tried many different systems. PPO is the best! It helps me daily. I can track my jobs and see everything on one screen. Sending work orders and emails to the homeowners has never been easier. Being able to select a subcontractors upcoming schedule ensures I am not overbooking. I would definitely recommend PPO for all construction."
—Heather Herington
BMR Pool and Patio | Lewisville, Texas
---
sureTREAT is Taylor Technologies' water treatment strategy software and customer database. This customizable program transforms field test results into a professional water analysis report that can be shared with customers to confirm services provided and validate charges. When personalizing the report, users can specify which treatment chemicals are recommended to customers.
Features:
Unlimited water tests — the customer's history will hold 10 most recent tests
Generate, print and email water analysis reports. Customize the report, adding company information, logo and promotional graphics.
Choose the products that are recommended to customers for treatment
Generate metrics for customer usage and product recommendation frequency
Unlimited logins for computers/apps
Visual observations, like staining and cloudy water, may also be recorded and considered for treatment recommendations.
Test results may be entered manually from wet chemistry tests, captured through the app using the company's 7-Way test strips (S-1335), 6-Way Total Balance test strips (S-1316, or obtained using the Digital Strip Reader (L-0207) and Taylor Total Balance test strips (S-1325).

suretreat.com | (800) 837-8548
---
Verizon Connect's fleet management software can help you uncover hidden costs while revealing the potential for greater efficiency. Use the smart dashboards and reporting tools to analyze trends and accurately measure your fleet's performance. With around-the-clock monitoring, you can effectively manage unsafe behavior, unauthorized use or deviations from standard procedure.
Features:
Live map: See your entire crew on one screen
Route replay: Watch a vehicle's daily journey
Dashboards and reports
Alerts
Geofencing
Mobile app
Vehicle maintenance

verizonconnect.com | (866) 844-2235
---

Skimmer is pool service software for modern pool professionals with beautiful mobile apps, a web portal and the ability to email service reports that look great on any device. Skimmer makes it easy to manage work orders, adjust routes, know where your techs are and make sure installed parts never slip through the cracks. It allows for unlimited users with no extra charge and offers a 60-day, risk-free trial with a money back guarantee.
Features:
iPhone and Android mobile apps that work — even when you're offline — and then sync to the cloud
Detailed customer records including equipment, service history, gate codes and photos
Email beautiful service reports with a photo automatically
Adjust whole routes with just a couple taps and easily optimize your routes with Google Maps integration
Track work orders from start to invoice; shopping list with tracking of all installed parts; invoicing report that saves hours every month

getskimmer.com | (480) 718-2158
"We can't believe just how easy Skimmer is to use. It speeds up the day and everyone enjoys just how user-friendly the platform is. Our customer feedback has been amazing! It is because of the hard work from each of the team members at Skimmer that we are now able to provide a better experience for our customers and for that we are extremely thankful."
—Brian
Oklahoma