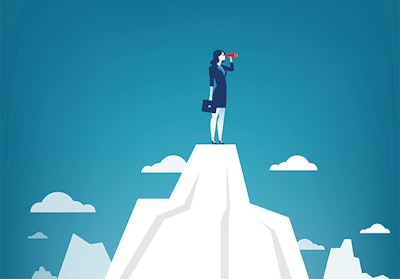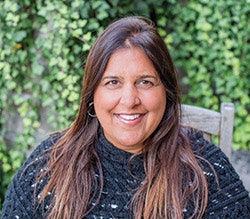 Following an exhaustive nationwide search, the Pool and Hot Tub Alliance recently announced the appointment of Sabeena Hickman to the role of president and CEO of the organization. She officially started in the leadership position in early September.
Hickman comes to PHTA's top job with over two decades of experience in similar trade associations, including a recently concluded tenure as the CEO of the National Association of Landscape Professionals. Members of the search committee highlighted her strong background addressing the very issues that weigh most on the pool and hot tub industry, as well her highly relevant hands-on efforts in bringing merged organizations together into a singular entity.
The outgoing CEO of PHTA, Lawrence Caniglia, gives Hickman an enthusiastic endorsement.
"Sabeena clearly is the right person for the job," he says. "Following the search process, I feel very comfortable that this industry — and this association which leads this industry — is going to be in good hands. There's going to be a strong leader at the top."
HUNTING HIGH AND LOW
The search for a new CEO was a daunting task in a year that's already been marked by momentous change for the trade association at the forefront of the pool and hot tub industry.
First came the surprise announcement that the Association of Pool and Spa Professionals and the National Swimming Pool Foundation were going to merge. By the spring, the two organizations had officially folded into one, resulting in PHTA.
RELATED: Promote and Inform: How PHTA Affects Change from D.C.
As CEO of APSP, Caniglia agreed to serve as interim leader for the new group, also declaring his intention to step down before the end of the year. PHTA was going to need a new person at the top of the org chart.
Diversified Search, an agency specializing in helping organizations hire for major leadership posts, was brought in to guide the process and a search committee was assembled. Given the organization's heightened state of flux, there was some initial fretting that strong candidates might be dissuaded by the significant challenges the new CEO would be facing from day one.
Luckily for PHTA, those worries proved to be unfounded.
"One of my concerns early on was whether or not the search committee would be able to find the candidate they wanted because of uncertainty around which direction the association was headed," Caniglia recalls. "Interestingly, over that four-month search period, as more people came forward, the candidates kept getting better and better."
It turned out the best candidates didn't see any merger-related turbulence as an obstacle. For the eager leaders stepping forward, the ongoing evolution of the new PHTA was an opportunity to effect real, positive change.
STERLING FINALISTS
The message from those involved with the CEO search is clear and consistent: By the time it was down to three finalists, there was no way the organization could go wrong.
The long process of identifying and interviewing candidates kept winnowing the field. Once the top three were selected, each was invited to share their individual vision of how they would serve the organization and therefore all the pool and hot tub businesses that make up the PHTA constituency.
"For the final task, we asked the candidates to conduct background research on our industry and bring forth presentations," explains Chris Curcio, chairman of the PHTA board of directors and a principal member of the search committee. "We wanted to gauge their understanding of our industry and find out what ideas they would bring to bear on the challenges we face."
The presentations were of course meant to make the final selection easier, but the excellence of the candidates persisted to the very end.
"I'll be honest: All three of the finalists did a phenomenal job in their closing presentations," Curcio says.
Impressive as everyone was, the deliberations did yield a definitive outcome. Hickman was the clear-cut choice of everyone involved, and she quickly accepted the offer to serve as president and CEO of PHTA.
According to Curcio, Hickman's formidable range of talents drove the decision.
"She's got a strong financial background, with budget management and fundraising," says Curcio. "She's got a planning background, she's great with stakeholder engagement and her communication skills are terrific. She has the ability to address a variety of constituents, from the CEOs of the large organizations that we serve in the industry to the individual that might be installing or servicing the swimming pool or hot tub. And she's got a strong background in developing education programming."
YEARS OF EXPERIENCE
The portion of Hickman's background that likely carried the most weight with the search committee involved leading NALP. Hickman spent nine years with the organization, beginning as the COO and then moving fairly quickly into the CEO position, first as an interim and eventually earning the official title.
The overlap between NALP and PHTA is fairly apparent. And there's another very specific component of her work experience with the former organization that might elicit some déjà vu.
RELATED: PHTA Announces New President/CEO
"The National Association of Landscape Professionals was a merger of two very strong legacy groups," Hickman says. "There was the lawncare side and the landscape side. I was not part of the negotiations that brought the organizations together, but I came in right after they merged to help with the unification and the streamlining of the process, including blending cultures and creating a new strategic plan."
Previously, Hickman was also employed by the American Composites Manufacturers Association, and that trade organization went through two different mergers — one large and one small — during her time there.
For Hickman, change is comfortable.
"I've always thrived in an environment that's changing, where there are leaders that are committed and passionate about their industry, and they want to make a positive impact," Hickman says. "Change is something that I love. I love joining an organization and finding ways to work alongside not only the board but the committee chairs and members at large to make a difference."
MAKING OPPORTUNITIES AND FINDING WORKERS
Although Hickman comes to PHTA from outside of the pool and hot tub industry, the dilemmas out in the marketplace aren't entirely unique. Hickman is quick to point out where there's overlap between her new and previous fields.
"Labor is an issue with lawn and landscape, and I know that the pool and hot tub industry faces labor challenges like so many industries out there," Hickman says. "At NALP, we had recently launched a very successful workforce development initiative, which is something that may be right for the pool and hot tub industry."
From her time at NALP, Hickman has a keen understanding that the push to improve the labor pool needs to follow multiple paths. As part of a larger strategic plan, Hickman helped develop a consumer campaign meant to increase a demand for lawn and landscape services.
Confident the consumer base was going to grow, Hickman and her team turned their attention to making the industry more attractive to young, emerging professionals.
"We created a robust and industry-wide website focused on careers in landscaping," explains Hickman. "We had informational videos, we showed the various positions and salary ranges, we tracked a day in the life of a landscaping professional. We talked about automation and technology, which is a huge component of every business now. And we really showcased all the industry has to offer. There is a very successful career path. We conveyed a message: It isn't a job, it's a career."
The organization partnered with high school guidance counselors and targeted diverse audiences of prospective workers, including special initiatives for women, people seeking second careers and even parents who might be helping their offspring decide what job opportunities to pursue. They developed apprenticeship programs and hosted workforce summits. Every last effort was centered on reinforcing the value of the industry.

Hickman sees such initiatives as vital to keeping the industry strong. In her reckoning, heightening awareness of and interest in the whole array of opportunities connected to the pool and hot tub industry is one of the best ways PHTA can serve the membership.
RELATED: PHTA Announces 2019 Fellows
"The pool and hot tub space has a lot of salt-of-the-earth people who have built their business from the ground up, which is something that really rings true to my heart," says Hickman. "It's nice to work with both big companies and small entrepreneurs that you see grow through affiliation with a national trade association."
THE BIG PICTURE
Hickman is just getting started in her new job, but she's already surveying the marketplace with a discerning eye. And she's got big plans.
"Obviously we want to increase the PHTA NEWS demand for inground pools and hot tubs," Hickman states. "I know we've seen growth since the recession, but we're not growing at the rate of some of the other markets based around recreation."
Hickman hopes to increase the membership of PHTA. She aspires to active membership in every state, noting that a large, robust team makes it easier for PHTA to fulfill the important duty of shaping national, state and local legislation to make certain it is aligned with the needs and realities of the industry.
Part of the work will involve strengthening what's already in place while also seeking out opportunities for true innovation. Hickman expects that a new strategic plan will be a major component of the effort.
Even as changes start to be implemented, an unwavering commitment to the needs of the membership will always be at the forefront.
"We want our members and their companies to continue to grow," insists Hickman. "That will happen in large part through the investment that we make in our educational platform. I know we've done a tremendous amount in that area, but we're going to look for more ways to educate member companies and help them thrive."
WHAT'S NEXT?
"I don't have the answers to everything, but I love problem-solving and I love a challenge," enthuses Hickman.
One of Hickman's first challenges will be learning the ins and outs of an industry that's still fairly new to her. She knows exactly who to seek out to help her in that endeavor.
"I am going to spend the first couple of months really getting out on the road and traveling," Hickman says. "I am a very open and transparent leader. I'm a people person. I look forward to connecting with folks and learning more about what keeps them up at night in terms of business challenges and then determining we can help them solve those problems. I'm just really eager to get started and get out there and become fully immersed in this great industry."