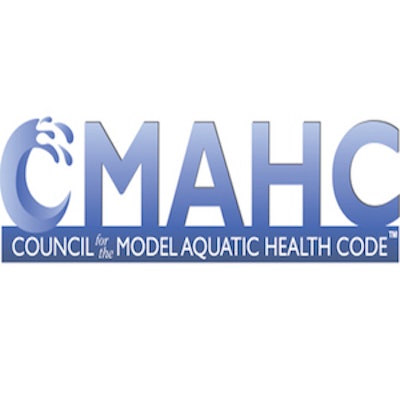 The Council for the Model Aquatic Health Code is partnering with Purdue University and Michigan State University to conduct a study on indoor air quality at public pools.
More specifically, the study will determine the exact operating conditions for indoor pools that will help prevent the buildup of disinfection byproducts. DBPs are formed when the chlorine used in pools to kill germs binds to the body waste swimmers bring into the pools (sweat, urine, etc.). When DBPs build up in the water, they can escape into the air and accumulate near the water's surface, where swimmers and spectators can breathe them in.
As Bill Drakeley of Drakeley Pool Company (Bethlehem, Conn.) told AQUA in a 2017 story:
"The worst air you can breathe in an aquatic environment sits on top of the water's surface. The gases coming from the disinfection process are heavier than air. It's right there on the surface where swimmers are breathing, and when the water gets churned up, it sends contaminated air throughout the entire facility. That's why so many swimmers have to use inhalers just to get through their workouts or competitions. Even in well-maintained facilities with decent water quality, they're being forced to breath air that is somewhat toxic."
RELATED: Indoor Pools — How to Clear the Air and Help Swimmers Breathe
Figures from the CDC support that statement. Between 2000 and 2014, the CDC reported 22 outbreaks and more than 1,000 cases of illness linked to DBPs, excess chlorine or altered pool chemistry at public aquatic facilities.
Whether DPB buildup occurs may depend in part on the characteristics of the facility's air handling system. Researchers hope to identify those characteristics in the study, as well as other design and operational issues that impact air quality and climate control for indoor aquatic facilities.
The findings will help inform future guidelines in the Model Aquatic Health Code, with the goal of improving the health and safety of all swimmers and spectators who visit indoor pools.
The study will be conducted in two phases. The first is already underway: Researchers are measuring water and air quality at indoor pools in Michigan and Indiana before and during competitive swim events that involve large numbers of swimmers. The second phase of the study will expand to include research at approximately 15 additional facilities.
The CMAHC is looking for indoor aquatic facility operators to participate in the second phase of the study. If you are interested, take this brief survey. All facility names and responses will remain confidential.