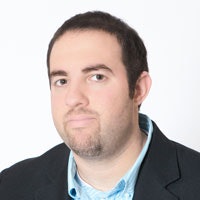 If you have a website for your business and you are NOT measuring your traffic, please stop reading this article and install Google Analytics on your site. It's super easy to do and totally free. You can learn how to do it by clicking here.
Google Analytics will help you determine a number of things, including who's visiting your site, what pages they visit the most and how much time they spend on your pages. But those are just a few of the important metrics Google Analytics has to offer — we haven't even scratched the surface.
I'm going to make this extremely easy by telling you exactly what measurements you need to focus on and why. Let's take a look:
Visits vs. Visitors
This may seem like a no-brainer, but you need to know how many people are coming to your site each day. Google Analytics saves the data so you can compare time periods and see if your visitors have grown over time.
There are two things you want to look at here: unique visitors and visits.
"Unique visitors" refers to everyone who has visited your site that day, including you. However, if someone keeps hitting refresh over and over again, it won't count that. One person at his computer counts as one unique visitor.
"Visits" can happen from the same person multiple times. So if someone checks out your site in the morning and returns that night, you would have one unique visitor with two visits for that day.
Average Time On Site
This is an important metric — if a person stays on your page for a lengthy period of time (several minutes), it indicates a good website with good content. If you notice visitors are, on average, only spending 30 seconds on your site, then they are not engaging enough with your website, and your content is lacking. You may way to start creating some awesome content that will keep people on the site and keep them coming back.
Top Pages
I like to look at how each page on my website is doing. If a page is popular, I will take a look at that page to determine why — keywords (see below), embedded video, etc. — and see how I can apply those details to the less popular pages on my site. Some pages, however, will be unpopular naturally, including a privacy policy page or a terms of use page.
Top Keywords
This is a great metric for obvious reasons: You want to know what people are searching for when they find your site. Here's a great example of why this is valuable.
Let's say people are searching "fiberglass pools nj" and find your site. You should now do whatever it takes to capitalize on this traffic. When they click that link in Google or another search engine, the page they land on should be the best possible page for anyone looking for fiberglass pools in New Jersey. You want the searcher to feel like they clicked the right link. Pack that page with info, blog posts, videos, photos and whatever else you can think of to keep those visitors on that page, engaged and then hopefully, encouraged to contact you.
Also, if you are trying to rank for a keyword in the search engines, you can track your progress to see if you are actually achieving your goal.
Bounce Rate
This is one of my favorite metrics. Bounce rate refers to the percentage of visitors who come to your site and leave after only viewing one page. I would consider anything under 70 percent to be a good bounce rate — the lower the better.
Bounce rate can be affected by a crappy website, crappy content or external links to other websites. In other words, bounce rate is impacted by anything that would make someone leave your site after viewing only one page.
Your goal should be to keep people on your site and get them to consume your content so that they get the information they need and hopefully become a customer.
Page Speed
I like to look at how long (on average) it takes someone to load my website. Google is starting to take this into consideration for ranking, so if you have a slow website, you won't rank well in the search engines.
It's also extremely annoying when people go to your site and it takes even 5 seconds to load. People in today's online world are extremely impatient. (I know because I'm one of them.) If your website has large images, heavy graphics and/or bad coding, it will slow down the website and no one will wait for it to load.
Create a Dashboard
There are a TON of other metrics you can view in Google Analytics, but you won't know until you install it and start measuring for yourself. This data can be extremely helpful in making your website more effective at converting visitors into customers.
Google Analytics allows you to take metrics and place them into a dashboard so you can see everything about your website's traffic in one view. I highly recommend setting this up.
If you have any additional questions about Google Analytics feel free to ask me in the comments below and be sure to sign up for my new, soon-to-be-launched site: Pool Business Marketing.
Happy Swimming!