Do you have a blog for your pool or spa business?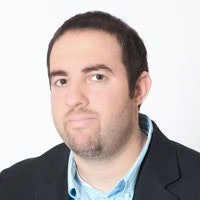 If you do, but find that you don't have a lot of readers, here are several tips that will get people to actually read your posts and share them with friends on social networking sites.
1. Blog Titles
Being clever or secretive to lure people in only works in newspapers and magazines — it doesn't do well for your SEO efforts. It's fun to be creative with your headlines, but the title is the most important part of a blog post. Your title needs to do two things:
1. Let your readers know what your content is about2. Let Google know what your content is about
For instance, if someone tweeted a blog post titled "A Whale of a Good Time," would you click the link? On the other hand, if someone tweeted, "Video: A Whale Swimming In An Inground Pool," would you click it?
I don't know about you, but I'd click the latter knowing it's a video of a whale in a swimming pool!
Bonus Tip: Try to keep your title under 70 characters long to fit in the SERPs (search engine results page).
2. Call to action
You have to tell your readers what you want them to do when they finish reading the post. Always have a call to action!
What do you want them to do? Leave a comment, share on Facebook or read another post? Pick one thing you want your readers to do and ask them to do it.
3. Quality Over Quantity
Google hates weak content and will penalize you for it. Readers hate weak content too. My blog used to have 250 posts, but a lot of them were under 500 words and didn't have much to offer.
I deleted them because weak content is bad. I used to think I had to post something everyday, so I would write just to write something. Now I know this is not the way to go.
Instead, I try to write "killer" posts — lengthier posts packed with information. Even if you can only write these posts once a week, it's better to have less, yet high-quality content than it is to have lots of low-quality content. And in the end, people are more likely to share or link to a post that is so awesome, they would be stupid not to. The posts you have right now may be good, and you can always add to them later.
Bonus Tip: Sometimes, when I film a video, I will go and add it to previous blog posts where it would be especially relevant.
4. About The Author?
This is just a suggestion, but I always like to know who wrote the post. Think about putting a little bio at the bottom with your picture. I always like blogs that do this and I think others do too. That way, if readers choose to leave a comment, they are speaking directly to the author.
5. Headlines and Formatting
Formatting is something new I've learned. Short paragraphs, bulleted lists, bolded words, and headlines help separate your thoughts and make your posts easier to read.
In addition, formatting can affect your SEO. For example, Google analyzes the words in H1 and H2 tags (even through H5 tags) before looking at the copy. Google uses those headings to figure out what your content is all about.
As you structure your post, consider the organization, use heading tags and include important keywords in those headings.
6. Make Sure Your Reader Learns Something
To illustrate my points, take a look at this post. This is not the way to write a blog post.
When reading this blog post, ask yourself, "Did I get anything out of this?" "Would I share this with my friends?" I'll answer for you: No! It's the world's shortest blog post and it has nothing to say. It's boring, and in five seconds, I'm clicking on links that take me to other huge sites.
It's likely this post was written because the author believed a blog needs a new post everyday. (See: Tip No. 3.) But when Google looks at this, they are not going to give it a high ranking.
On the other hand, if you wrote a more comprehensive (or "killer") post titled "101 Backyard Entertaining Ideas For Your Next Pool Party," well...then you really got something. A post like that becomes a resource people can come back to and share with their friends. And don't forget to include lots of pictures and video in these posts, too!
7. Write What People Care About
I just read an article another pool company wrote about how safety covers are made. I read it and found it interesting, but I'm in the industry. Guess what...no one cares and it's freaking boring to the average person.
Try not to write for the industry, unless you're writing on this website or another trade website.
These are just things to think about. When it comes to blogging, you have to marry the best of two worlds: what's good for Google and what's great for your readers. Fortunately, Google is starting to rank sites based on what's good for the reader.
Still Have Questions?
I hope this helps you when creating your next blog post for your business. If you have any questions about blogging, please ask me in the comments below and I promise I will respond. (And there's your call to action.)