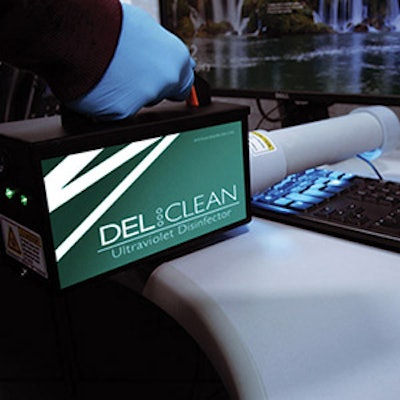 A new month means new products are hitting the shelves. Check out what is new for August below!
---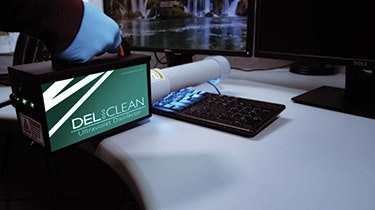 Product of the Month: CMP
In response to the unprecedented novel coronavirus pandemic and in an effort to help the community, CMP is excited to announce production of the DEL Clean Ultraviolet Disinfector.
Like many other companies in the pool and spa industry, CMP is doing everything they can to help in the fight against COVID-19. Some manufacturers have been able to turn their skills to producing PPE resources for first line responders. CMP has been able to create a new system that can be used to fight the virus and other harmful contaminants directly.
"Solving our customers' problems is what we live for at CMP. Fortunately, we are in a position and very capable of providing a product that can help save lives," said Vic Walker, director of product design and marketing. "I became excited when the new project was announced, as it meant we are able to bring something to the population at large to make a huge difference. We couldn't be happier to be able to help everyone out. This was accomplished with an incredible team effort from CMP staff to help those in the community who need a way to make personal and work environments safer for everyone."
The handheld device is a portable, antimicrobial, high-intensity ultraviolet light system capable of inactivating over 99.99% of viruses, bacteria and mold spores, according to the company. The technology breaks apart the DNA and RNA of contaminants to prevent them from reproducing. The DEL Clean UV Disinfector is available for personal and professional use and can be purchased from online retailers including Spreetail, Amazon, Walmart, Home Depot, Lowes and Target.

delcleandisinfector.com | (800) 733-9060
---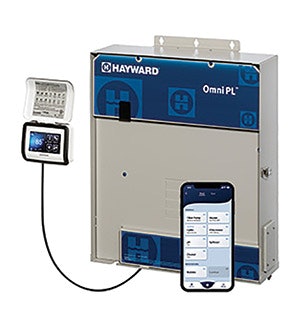 Hayward Pool Products
Hayward Pool Products introduces OmniPL, the newest member of the Omni automation family. OmniPL was designed to be simple and intuitive for pool owners to use while decreasing the time builders spend ordering, installing and supporting the system. With an external display and a 15-foot cord, OmniPL is easy to install and operate anywhere. The system can control up to eight variable-speed pumps and is salt-ready. Its touchscreen controller makes installation and programming quick and simple. Like all products in Hayward's trade-exclusive Expert Line, OmniPL is only available from pool professionals, and it is not permitted for sale online.
hayward-pool.com | (908) 355-7995
---
Daich Coatings
The new TracSafe Anti-Slip Sealer from Daich Coatings performs double duty as both a high-performance, surface-strengthening clear coat and a protective measure against slip and fall mishaps. Its high-performance, odorless, water-based technology bonds firmly to all types of flooring and surface materials, including concrete, masonry, stone and pavers, tile, vinyl, linoleum and pre-painted surfaces. TracSafe contains a low-VOC, pre-mixed formula with fast dry time and easy water clean-up. Once applied, TracSafe provides all-season exterior durability and reliable long-term slip resistance indoors and out.
daichcoatings.com | (866) 463-2424
---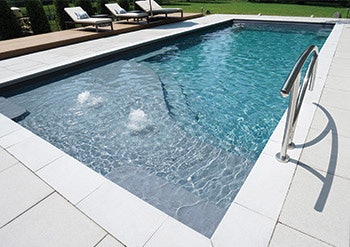 Thursday Pools
Thursday Pools has created two new, small-sized fiberglass pools designed specifically for small backyards. Created for the growing number of urban developments, the new Aspen pool is available in 12-by-5 and 14-by-30 sizes to fit into virtually any compact yard. The Aspen features a built-in tanning ledge, steps, a socializing bench, dual swim-out benches and a courtesy ledge in the deep end for standing or resting. Available in seven different colors, the Aspen's patented design was created to meet consumer demand for a resort-style pool while helping pool professionals maximize the number of pools they install this summer.
thursdaypools.com | (877) 929-POOL
---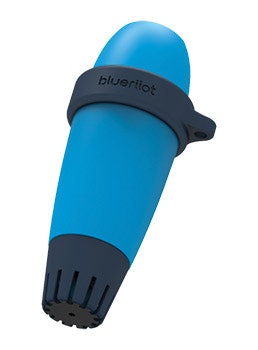 Fluidra
Fluidra introduces the new Blueriiot Smart Water Analyzer, a solution for achieving properly-balanced water in any type of pool. This device accurately measures four key elements needed to keep water crystal clear: pH, ORP (sanitation potential), conductivity (salinity) and water temperature. Automated alerts notify users when water balance is off and provide chemical recommendations with step-by-step addition instructions to solve common pool problems before they begin.
fluidrausa.com | (800) 822-7933
---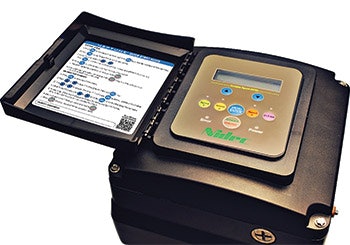 U.S. Motors, A Nidec brand
U.S. Motors is pleased to introduce the Neptune variable speed pool pump motor. This product provides a fully-integrated motor, control and user interface. Designed to communicate and operate with a variety of external system controllers in addition to the onboard UI, Neptune offers programming flexibility and speed range capability. By replacing an old single-speed pump motor with a Neptune, customers can keep their properly functioning pump and quickly upgrade it into a more energy-efficient product that complies with the new DOE Dedicated Purpose Pool Pump regulations.
acim.nidec.com | (855) 487-6686
---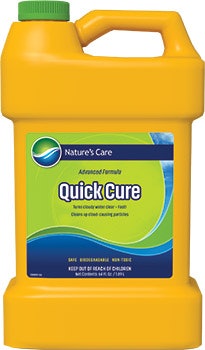 Nature's Care
Nature's Care now offers Quick Cure, a fast-acting clarifier formula that speeds up the pool cleaning and opening process. This clarifier quickly removes heavy deposits of non-organic contaminants in pool water, including dead-algae, pollen, rain pollution, greases and more. Available in a convenient 2-quart bottle size, this easy-to-use product is compatible with all pool systems and water additives. Made in the U.S.
naturescarepool.com | (616) 365-9515
---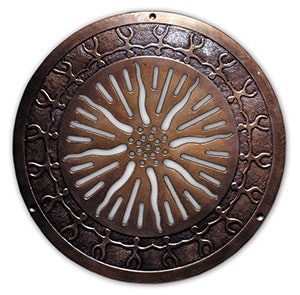 Fountain People
Fountain People is pleased to offer a beautiful deck drain cover for pool professionals who want to provide a unique, signature finish to their pool deck or fountain projects. This detailed drain cover uses classic motifs that complement both traditional and modern decor applications. Complete with hand-burnished highlights, this cover comes in a dark bronze color and is available for immediate shipment. Matching stainless steel drain sumps are also available. Made in the U.S.
fountainpeople.com | (512) 393-1155
---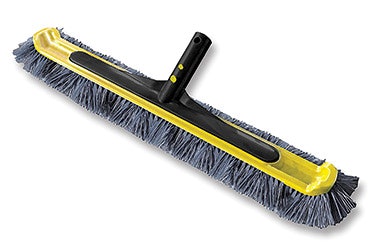 JED Pool Tools
JED Pool Tools now offers a commercial-grade, 20-inch pool brush with multi-surface PBT nylon bristles to facilitate cleaning on any pool surface. This product features an enameled aluminum EZ Clip handle that quickly attaches to any telescopic pole. Back and tufts securing brass stables provide additional protection from corrosion, and the brush has bristles on the ends to reach tight corners. Available for immediate shipment.
jedpooltools.com | (570) 344-4137
---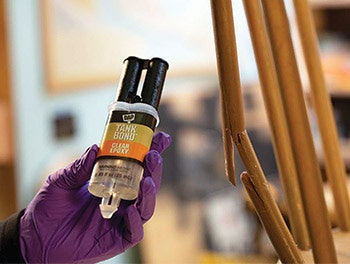 DAP
DAP now offers Tank Bond, a complete line of durable adhesives ideal for an extensive list of professional and DIY applications. The Tank Bond family of products from DAP includes Tank Bond Thread Stopper, Tank Bond Liquid Grip, Tank Bond Heavy Duty Advanced Epoxy, Tank Bond Clear Epoxy and Tank Bond Thread Locker. Combined, these adhesive products are strong enough to tackle repairs ranging from tools, home products and outdoor maintenance to boats, bicycles, automobiles, motorcycles and musical instruments. All Tank Bond products are available on Amazon and at select hardware retailers nationwide.
tankbond.dap.com | (410) 675-2100
---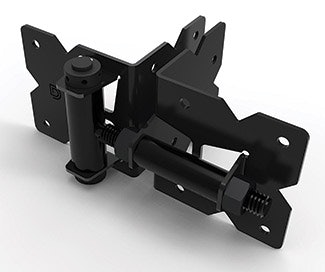 D&D Technologies
The new self-closing, tension-adjustable stainless steel gate hinge by D&D Technologies provides multiple attachment points for strength. This product operates and locks on both sides of the gate, and includes side fixing legs for quick alignment and ease of installation. All latches and hinges are fully powder coated with no unfinished surfaces. Allows most padlock sizes. Padlock not included.
ddtech.com | (800) 716-0888
---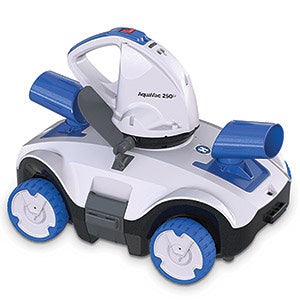 Hayward
Hayward's AquaVac 250Li robotic cleaner features a lightweight, cordless design with an extended battery life lasting up to two hours. A large debris canister reduces the need for frequent emptying, and a floating retrieval string allows for easy removal from pools. The AquaVac 250Li is ideal for cleaning aboveground and small to medium inground pools less than 5 feet deep.
hayward-hub.com | (855) 339-2230
---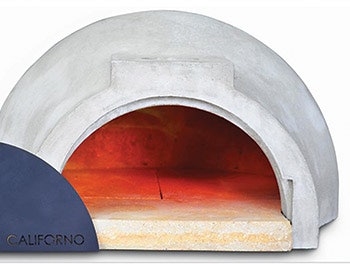 Californo
Californo offers wood-fired ovens and portable pizza oven trailers for smoking and roasting pizzas, meats, vegetables and more. The company's Garzoni line features easy-to-install wood-fired oven kits with options for custom tailoring to suit any home decor. This product's domed structure paired with high temperature concrete mix mimics firebrick in its application, according to the company. Californo ovens are handcrafted in the U.S. using traditional Italian methods perfected over centuries.
californo.co | (855) 553-6766
---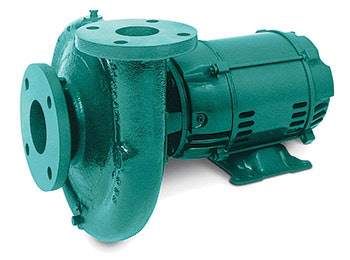 Jandy, A brand of Fluidra
Jandy is now offering Marlow commercial pool pumps. The 3B Series features 304 stainless steel impellers, a self-priming centrifugal pump and an integrated strainer with 331-cubic-inch volume and a stainless steel basket. Available in 5 and 7.5 HP sizes, in single-phase or three-phase. The 4SPC Series features a self-priming centrifugal pump and an integrated strainer with 1,100-cubic-inch volume and a stainless steel basket. Available in 10, 15 and 20 HP sizes with three-phase motors. The commercial-sized M Series features an end-suction, close-coupled centrifugal pump and 304 stainless steel impellers. Available in 5, 7.5, 10, 1 and 20 HP sizes with three-phase motors.
jandy.com | (800) 822-7933
---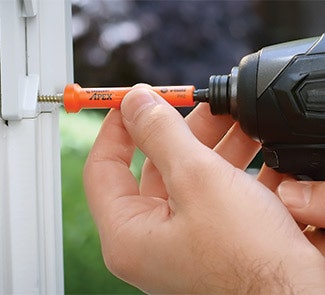 Crescent Tools
The Crescent APEX u-GUARD series of non-marring covered tools provides protection and control for the most demanding job sites. These patented tools allow the user to hold the drive tool directly while it spins freely inside the covers, increasing fastening control and significantly reducing contact from the rotating tool. The u-GUARD series includes bits, bit holders and nutsetters as well as 30 and 38-piece sets in a bit storage case. The 30-piece set is available nationwide exclusively at Lowe's.
crescenttool.com | (800) 621-8814
---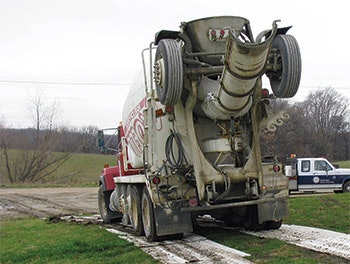 Frank Wall Enterprises
Frank Wall's DuraDeck mats provide jobsite access while protecting valuable turf from damage. These high-density polyethylene plastic (HDPE) mats can be placed over mud, marsh, sand, uneven or soft surfaces for access and traction. This product supports up to 80 tons and provides an instant roadway, useful for cranes dropping fiberglass pools. DuraDeck resists warp, rot, crack and delamination. Available in a white color option for use in warmer climates to prevent browning and overheating of grass below.
frankwall.com | (800) 488-9146
---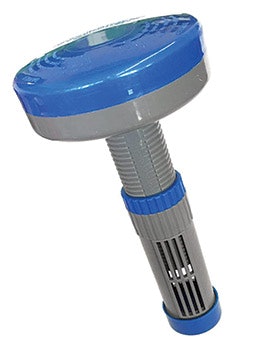 JED Pool Tools
Jed Pool Tools offers a deluxe floating bromine dispenser for spas. This product has an adjustable base for ensuring proper bromine levels and holds 1 inch chlorine or bromine tablets. A tie-off string for ease of use is also included.
jedpooltools.com | (570) 344-4137
---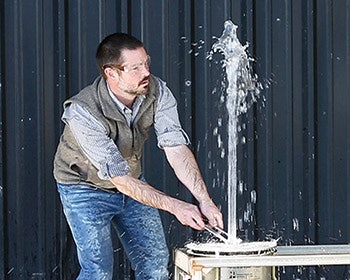 Fountain People
Fountain People has improved its Fountain-in-a-Can product with a new throttling valve, allowing fountain water height to be adjusted from the top-plate without having to enter the can. The flow of the water may be adjusted using a spanner wrench at the surface of the fountain can. Fountain-in-a-Can is a "pour in place" assembly containing a flush mount, 360-degree revolving spray effect and 360-degree illuminating LED light fixture. The assembly can be utilized for plaza-style water features or for interactive splash pads. This product is made in the U.S. and is available for immediate shipment.
fountainpeople.com | (512) 393-1155
---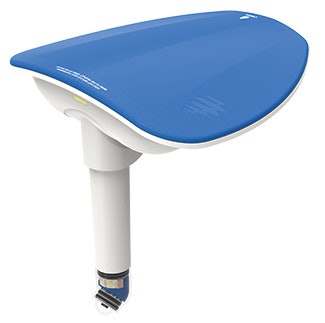 Coral Manta Shell
The new Coral Manta Shell is a safety solution for indoor pools, outdoor pools in regions with less sun or pools shaded by trees, walls and gazebos. This product provides a notification alert upon pool entry and an alarm upon detection of drowning risk. The Coral Manta Shell is powered by an external charger and backup battery that can last about six to 10 hours when not charging.
coraldrowningdetection.com | (888) 727-9339
---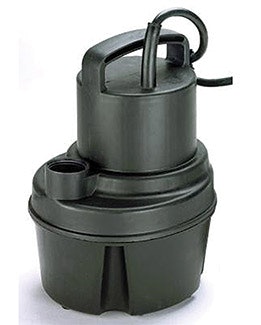 Danner Manufacturing
Danner Manufacturing is proud to announce three pumps that make servicing quick and easy. The CC 300 GPH, the CC 360 GPH Auto and the PC 6MSP (1900 GPH) are bottom-intake and ideal for draining spas. These products will drain the water down to 1/8-inch and can easily connect to any standard 3/4-inch garden hose.
dannermfg.com | (631) 234-5261
---

ProTeam
ProTeam GentleSpa is a one-time use product that makes water feel silky smooth while improving water clarity. Gently scented, GentleSpa also reduces eye and skin irritation while also preventing scale formation on surfaces and sensitive equipment. This product is safe and easy to use, and works with all sanitizer and oxidizer systems. Available in 2 lb. cylinder or 6 ounce pouches.
proteampoolcare.com | (800) 333-0400
---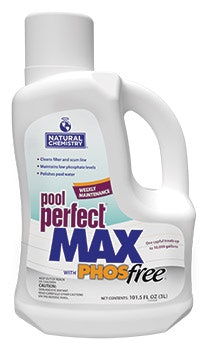 Natural Chemistry
Natural Chemistry's new maintenance formulation cleans pool water in three ways: It continuously cleans the pool's filter and tile line to avoid scum lines and waterline rings, helps keep problem-causing phosphates low and uses advanced clarification technology to polish pool water. Pool owners can add this product weekly to spend less time and effort on pool water care. This product is highly concentrated, so only one capful is needed per 10,000 gallons of pool water each week.
naturalchemistry.com | (800) 753-1233