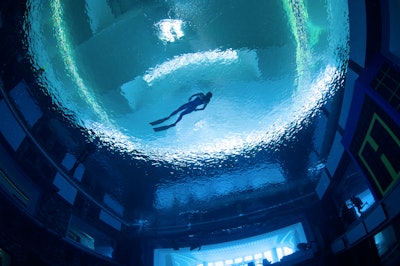 All photos courtesy Deep Dive Dubai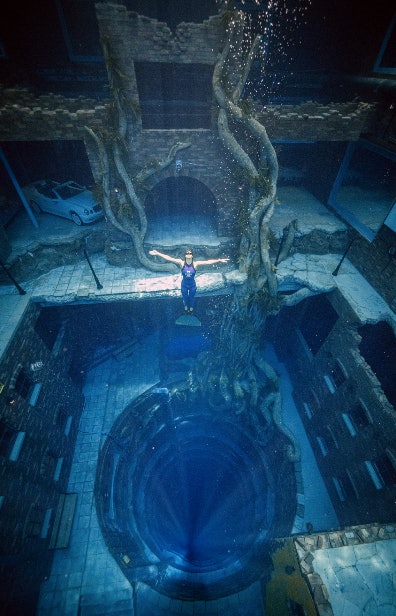 At Deep Dive Dubai, beginners and pros alike are in for the experience of a lifetime.
"[We] allow thrill-seekers to dive inwards and discover a new underwater dimension, filled with adventure and wonder," says spokesperson Abdulla Bin Habtoor.
Located in the Nad Al Sheba neighborhood, Deep Dive Dubai's pool reaches a dizzying depth of 60 meters. It holds 14 million liters of water (the equivalent of 6 Olympic swimming pools) which is rigorously filtered every six hours.
"First, the water is passed through a perlite filter, consisting of naturally occurring siliceous volcanic rock, where larger particles, such as dust, debris and organic matter, are removed," reads a company statement. "Second, a NASA-developed ionization process controls bacteria. Third, two huge UV reactors disinfect the water, terminating any bacteria as the water passes through. The water temperature is then adjusted, and the water is pumped back into the pool."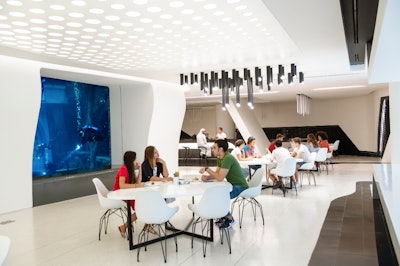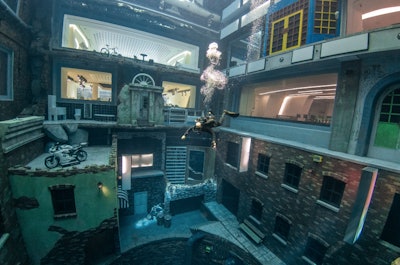 Available freediving and scuba diving experiences fall into three categories: Discover, Dive and Develop. "Discover" is designed for those wanting to try a single dive, or begin the path to certification. "Dive" allows newbies and skilled divers to dive within their limits, while "Develop" offers further training and certification options.
Once divers enter the water, they have a lot to explore: The pool features a "sunken city" with a detailed abandoned streetscape. As if that wasn't enough, the space doubles as an underwater film studio, able to accommodate a number of underwater filming requirements.
Of course, with great water depth comes great responsibility. Deep Dive Dubai prioritizes safety by employing a team of international diving professionals and using the latest in dive technology and equipment. Fifty-six in-pool surveillance cameras covering all angles are constantly monitored, and in-pool sound systems can be used to send messages to divers. Additionally, the facility offers a hyperbaric chamber to treat decompression sickness.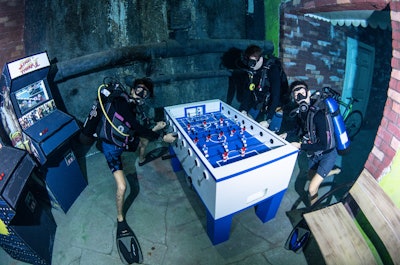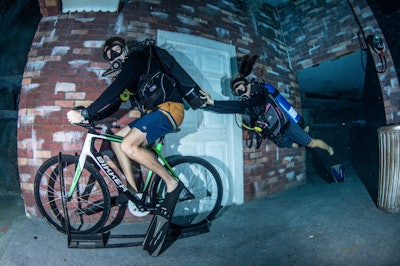 The remainder of the 1,500-square-meter facility — resembling a giant oyster, in tribute to the UAE's pearl diving history — features a dive shop, gift shop, restaurant, and extensive meeting and event space.
"By design, Deep Dive Dubai offers something truly unique for everyone," says Director Jarrod Jablonski, a record-setting cave diver himself. "For those seeking a unique experience, Deep Dive Dubai provides an exceptional, safe and controlled environment to learn all about diving. And for experienced members of the free dive and scuba dive communities, it's a facility and experience like no other."
This article first appeared in the October 2022 issue of AQUA Magazine — the top resource for retailers, builders and service pros in the pool and spa industry. Subscriptions to the print magazine are free to all industry professionals. Click here to subscribe.