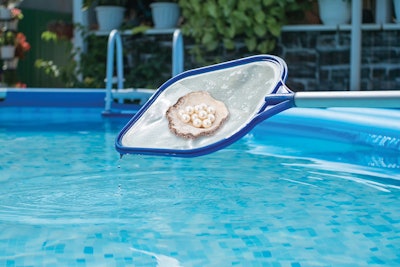 We talk to your colleagues — service company leaders and techs — on a regular basis, either through our surveys or in person or by email, and we're always listening for nuggets of advice or helpful pointers that we can pass along. Search the following pages for a practical gem or perhaps an epiphany that can help you get the job done a little faster, avoid an embarrassing return trip to the backyard or help to create better service organization. All of these suggestions come from service industry veterans, and are born of long experience in the field.
Practical, Everyday Reminders
"Every time you go back to the truck, take something you're no longer using. Never walk back empty handed."
"Stop and look over the entire site before you leave — every time."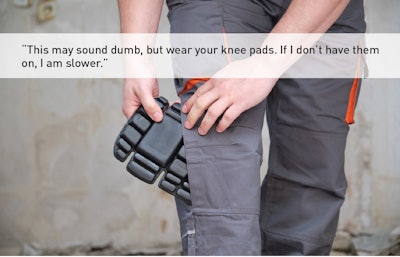 "Strive for zero call-backs. The callback is your enemy. Be present at every job, and do it completely the first time. If you get a call back, you've lost."
"Break off a wooden toothpick in a stripped screw hole to give the screw a new bite."
"Carry a fine spray hose attachment for quick skimming when you need it."
"I buy pool robots — like AquaVac 500s, Dolphins and Aquabots — off eBay for cheap and rehab them. Once you learn how to do it, it's easy. They are my silent employees."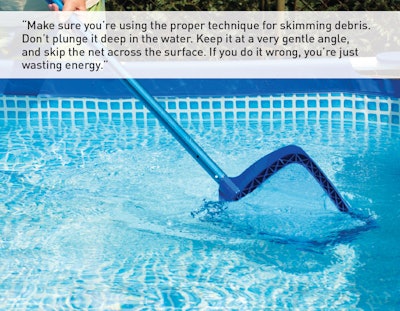 "Restock your truck at night, even though you're tired, so you don't waste precious time in the morning."
"The greatest waste of time when servicing a pool is having to brush algae. If you understand pool chemistry better and avoid algae, you will save time."
"Don't drink beer or smoke weed, that'll make you faster."
"My car filter wrench can open just about any union in a second."
"Keep RTV sealant on hand. It allows you to complete the job, even if you don't have the right O-ring with you."
"Have tool bags/carts set up for specific jobs. That way you just grab/ roll and go. Carts with never-flat tires, not pneumatic."
"My truck is also my mobile office, complete with laptop, printer, fridge, laminator (along with the tools or parts I might need)."
"WD-40 with a spray tube is great for blowing sand out of main drain screw holes when changing liners, and it even works well underwater. It actually floats the sand out."
Strategic Initiatives
"Concentrate on doing an excellent job, not saving time or effort. If you take care of your customers and employees, the money will always follow."
"Use three-man crews. You'll be surprised with the results."
"Only hire people over 30."
"Train, train, train — technicians often come to our company because they know we invest in them."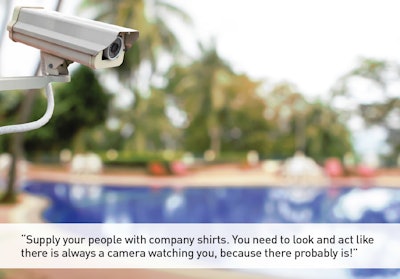 "We have standard operating procedures, which we review annually (or more often), so we are looking to constantly assess what is working well and what might be improved."
"We employ software that gives us real-time job costing feedback for techs."
"Focus! We consolidate what we offer as service, and we constantly tighten our service radius."
"Ease out customers who are trying to do it themselves."
"Daily huddles help remind us of daily details that might otherwise be missed and take away from our efficiency. (Even then, we still have mistakes, but fewer.)"
Establishing a Service Company Culture
"Bring everyone's voice to the table, and patiently listen to it, no matter how dumb. You don't have to do what they say, but you have to listen."
"Hire for values and attitude FIRST!"
"Work with your people, not above them."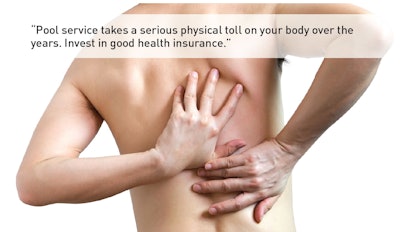 "For every new hire, day one, start them off with your full expectations. It's hard to break bad habits."
"Develop a good, well-thought-out career path with a training program that moves employees from level to level. Identify your best trainers and train them to train effectively. Put them in charge of your training program and invest in training. Why? Experienced technicians are very scarce and therefore expensive (and often risky), so you should develop your own. Also, implement a recruiting bonus that rewards employees for bringing in new recruits; and incentivize supervisors who graduate employees to the next level. If you have anyone in your organization with a teaching/coaching background, leverage this."
"Be clear about (and reinforce in productive ways) expectations of behavior, attitude and work skills. You must be an example of fairness, integrity and professionalism."
"We offer our long-term employees an option of future ownership."
"Okay is not okay, and it's not even close to DONE!"
Advice for the Next Generation of Service Pros: What Is the One Thing They Should Know That They Probably Don't?
"You will work five to seven days a week — ALL SUMMER. Get used to it."
"The pool service business is like the Hotel California: You can check out anytime you like, but you can never leave!"
"It's hard work and more hard work after that. Seasonal businesses are rough on you — hard, crazy, no-rest schedules for nine months, and then slow to crawl for three."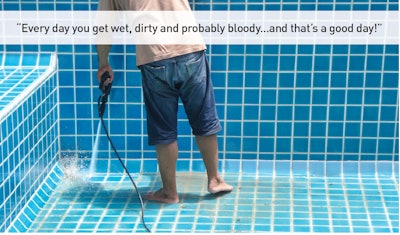 "This job can be hectic at times, but stick it out. The personal relationships you make are very rewarding — better than other jobs."
"Service is a great career. You get to work outside, it's stable (even in recessions), and it's actually fun — but you have to be committed and work at it."
"There will always be customers you cannot satisfy. Just accept it."
"This is a fun industry for the right person. You make a clear difference for the better in people's lives."
"Run your service company like a business, not a frat house."
"Your workday doesn't end when you leave the last jobsite. Your phone can ring at any time, and there's always admin work to do."
"Learn the business, and then start your own. That's where the real money is. But being the boss is not as much fun as it looks."
"This is a viable trade experiencing great growth — you would do well to get in now, and grow with a good company."
"It's not as easy as we all make it look. Educate yourself, and don't stop with education."
This article first appeared in the November 2022 issue of AQUA Magazine — the top resource for retailers, builders and service pros in the pool and spa industry. Subscriptions to the print magazine are free to all industry professionals. Click here to subscribe.