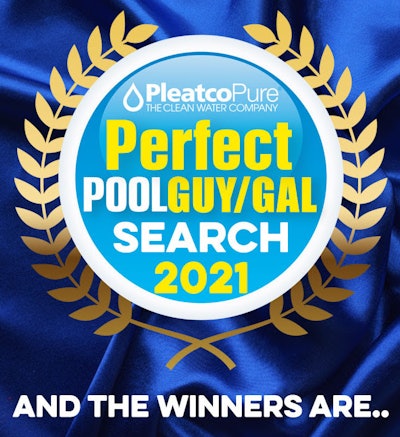 Pleatco, along with Pool & Hot Tub Alliance, GENESIS and AQUA Magazine, is pleased to announce the winners of the 2021 Pleatco Perfect PoolGuy and Gal Search. Each year, the contest presents the best-of-the-best in the pool and spa service industry nationwide.
And the winners are...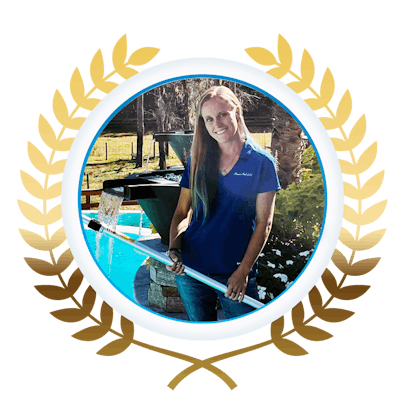 Pleatco Perfect PoolGal 2021
Kristen Melo
Preserve Pools | Summerville, S.C.
"I am overwhelmed with gratitude to have been selected to receive the Pleatco Perfect PoolGal 2021 award. I never would have thought I could be selected for something so honorable. I am so humbled and shocked to have my work recognized in this way by so many in the pool industry! Many hours went into building my business and learning as much as I have over the years, and it means so much to me that the work that I am so passionate about also resonates with others.
I didn't get to this point without help. I would like to thank my parents most of all for their nonstop support because without them, I could not have given the dedication and long hours needed for our company and the industry to become the professional that I am, especially as quickly as I have. Thank you so much to Erik Knight with Orenda for answering the phone every time I call with all of my crazy chemistry anomaly moments and patiently finding our way through every possible scenario until we get to the bottom of the issue — no matter how long it takes. I've learned more from our phone calls than I ever could from a book or the internet.
I would also like to thank my children for their love and support throughout this journey. Last but not least, thank you to all of my loyal customers whom I absolutely would not be here without. I hope that this recognition of my work can serve as an inspiration to others in the field."
---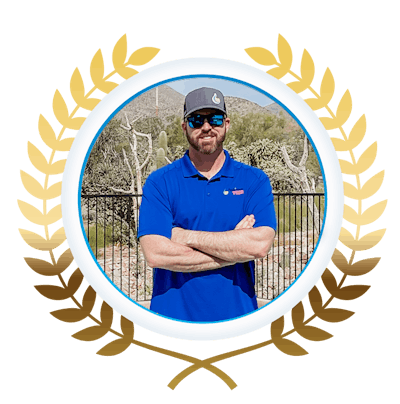 Pleatco Perfect PoolGuy 2021
Michael Baker
Ambiance Pool Service & Supplies | Tucson, Ariz.
"A little more than 15 years ago, I was cleaning more than 100 pools a week. I knew it was time to make a change, so I hired my first full-time pool technician. Since that day, it's been a heck of a ride — learning new facets of the industry, trying to better my team and be the best boss I can be to my employees. I still learn something new every day. The Pleatco Perfect PoolGuy 2021 award is truly an honor. The award reflects all of the hard work put out by the entire Ambiance Team. I would not be in this position without them and the support of my family. I'd like to give a special thanks to Pleatco, Pentair, GENESIS / PHTA and AQUA Magazine for honoring all of the hard-working PoolGuys and PoolGals throughout the country."
---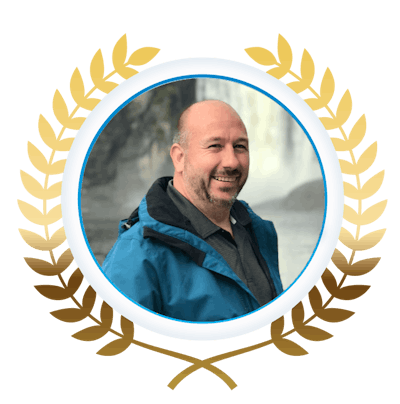 Pleatco Lifetime Achievement Award 2021
Helmut Heckersbruch
Seychelles Pool & Spa | Lachine, Quebec, Canada
"Sometimes being a PoolGuy is hard work, and sometimes it is easy — it deep ends. It's a waterful life. Weir always told, "You mermaid to succeed." I was trying to make a big splash in the pool business, and I was shocked to win the Pleatco Lifetime Achievement Award 2021. Coping with this win has been such a high dive and very grateful to always have a ladder in the deep end. Years of being married to chlorine, feeling so bleached, always having a splashing good time! I skim this award with great pride and joy."
---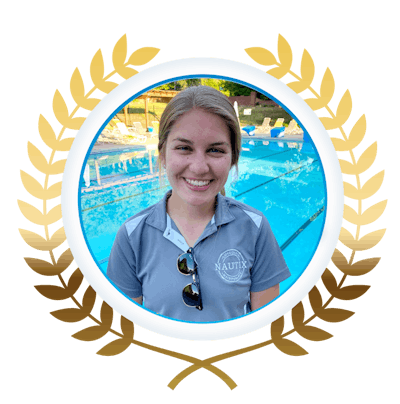 Pleatco Young Achiever Award 2021
Dana Herens
Nautix Lifeguards and Maintenance | Marietta, Ga.
"Thank you so much to Pleatco for recognizing me with the Pleatco Young Achiever Award 2021. It is truly an honor to be chosen for this award from such a large pool of hardworking applicants in this industry. Thank you to my boss and mentor, Chad Freeman, for nominating me, teaching me and always believing in me. Lastly, thank you to the rest of my Nautix family, my real family and all my friends for supporting me and listening to all of my wild pool stories!"
---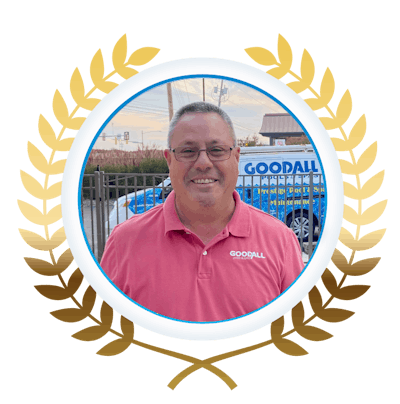 Pleatco Customer Service Award 2021
Luis Cervantes
Goodall Pools & Spas | Camp Hill, Penn.
"It's a privilege and an honor to be chosen for the Pleatco Customer Service Award 2021. I would like to thank my family who put up with my crazy hours through out the busy season and my Goodall Pools family for giving me the support and tools to succeed. I would also like to thank my customers for their support. Thank you for the opportunity to be part of this prestigious award."
---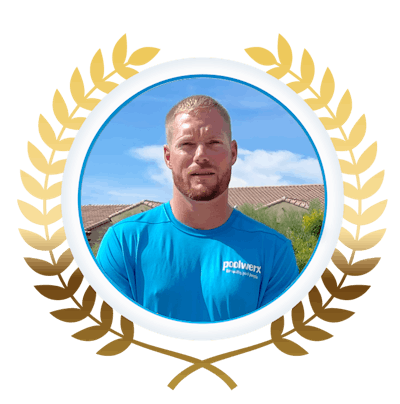 Pleatco Rising Star Award 2021
Devin Miller
Poolwerx Union Hills | Phoenix, Ariz.
"I would like to first thank Poolwerx. They have always been like family. I would like to thank Bobbi and Mark Howard for nominating me. I would like to thank my girlfriend Kelly for always supporting me and encouraging me to be the best version of myself everyday. This is an honor, and I'm extremely grateful for this opportunity."
---
FINALISTS:
Emanuel Gonzalez | Heritage Pools | North Charleston S.C.
Rob Haden | Indigo Pool Patio & BBQ | Venice, Fla.
Amanda Welch | Sunshine Pools and Billiards | Wills Point, Texas
Mike Rison | Superior Pool & Spa Service | Miamisburg Ohio
Evan Hasbrouck | Hasbrouck Pool & Spa | Norristown, Penn.
Peter Cook | Lang Pool and Spa | Westport, Conn.
Sean Thornton | Century Pool Service | Hypoluxo, Fla.
Peter Murray | Swimmin with the Fishes | Niagara Falls, N.Y.
John Rigby | Rigby's Pool Services | Camden, Del.
Kristine Blanchard | Paquette Pools and Spas | Hooksett, N.H.
---
SPECIAL MENTION:
Jules Atiler | Mission Pool and Spa Supplies | Mission Viejo, Calif.
Lorenzo Villa Jr | Pescador Pools | La Verne, Calif.
Grant Schippert | Bonsall Pool and Spa | Lincoln, Neb.
Patrick McEwen | Paquette Pools and Spas | Hooksett, N.H.
Eric Bohler | Hansens Pool and Spa | Kenosha, Wis.
Carly Green | The Comfort Center | St. Joseph, Mo.
Wesley Hoagland | Collins Pool Management | Stockbridge, Ga.
Chris Chambers | Metropolitan Pool Service | Amherst, Ohio
Gilbert Sanmiguel | Just Pools Services | Acworth, Ga.
Brad Williams | Spartan Pool and Spa | Mission Viejo, Calif.
Jason Carmack Reedy | JStarr Pool Service | Phoenix Ariz.
Alan Wiles | Manning Pool Service | Houston, Texas
The winners will be celebrated at Pleatco's official awards ceremony on Wednesday, Nov. 17 at 1 pm in the Pleatco Booth (2721) at the International Pool | Spa | Patio Expo in Dallas, Texas. Friends, family, colleagues and all members of the industry are invited to attend.