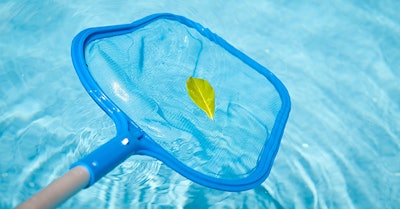 Monday morning, here we go again. Four pool routes to cover and one of your employees has called out sick with a bad head cold. Welcome to the world of trying to navigate the waters of hiring and keeping dependable and knowledgeable pool service technicians.
I know when you first decided to start your own business you were going to run the entire business by yourself. You could make all the decisions, provide quality work, make your own hours, be your own boss, stay small enough to handle everything. Remember those days? Oh that's right, this is pool service. Nobody stays small if they know what they're doing — and sometimes, unfortunately, even if they don't. Sooner or later we all decide to go to the next step and start to, one by one, bring in people to help expand our growing business.
Let's face it: We all want the best employees for pool service. And we think anybody we hire will have the same work ethic as we do. This is the pool service business, after all, how hard could it be to hire and keep good employees? Quite often, it's harder than you think.
I think it all starts by hiring a person with prior experience, not necessarily in pool service, but in a physically demanding field. More often than not, new employees think this job is going to be just shorts, T-shirts and sunglasses.
After a comprehensive interview process, where you believe the person is a good fit for your company, I think it's best to start off with a training program specifically designed around his or her past experience, strengths and weaknesses and your needs for the company.
It's also important to remember that service technicians have a very repetitive job five or six days a week. It is very easy to become complacent about the job, which means you need to find different ways to keep your techs interested and invested in providing quality work. At my company, Palm City Pool & Spa (Palm City, Fla.), I like to show up from time to time at my employee's stops on their route and show an interest in what they're doing. Most employees tend to care about their work more when the person they work for shows they care, too.
Once we find employees we believe are the right fit for our company, we would like them to work with us as long as possible. That can be very difficult in the service business, as employees can burn out, lose interest or think they're stuck in their current position. To address these issues head-on, I've found success by offering a clear path to advancement for my employees. Whether it's more responsibility in his or her current position, moving on to manage a different aspect of your business or even acquiring more education, there needs to be something on the horizon your employees can look forward to.
In the service business, your employees are the lifeblood of your business. And as an owner, it's your job to take care of them and ensure your business runs smoothly.




This article was reprinted with permission from Florida Pool Pro.