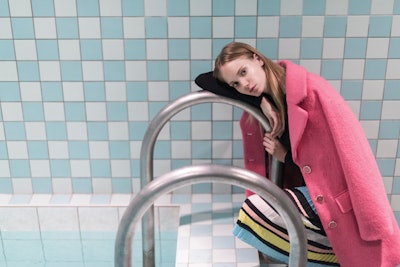 All photos courtesy Luca Meneghel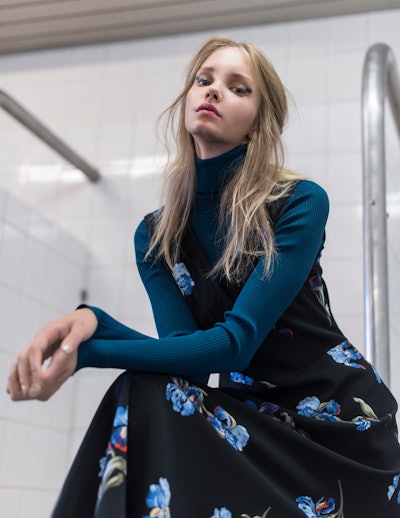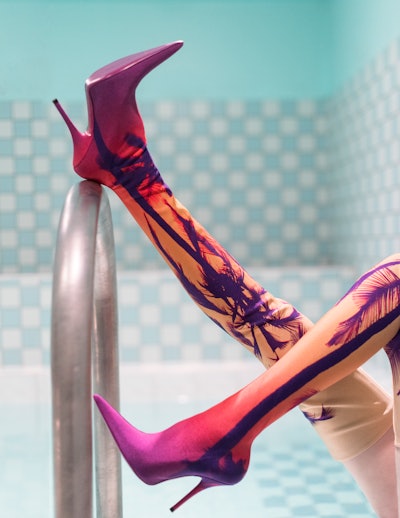 Vogue Portugal, a monthly fashion and lifestyle magazine that covers topics ranging from fashion and beauty to food and music, recently ran a series of images where a fashion model boldly poses in an Estonian public sauna.
The sauna, which takes on a traditional swimming pool design, as it boasts blue and white tile, serves as an interesting backdrop for the photoshoot. The model has a number of outfit changes throughout the series, ranging from a simple blue sweater to an oversized pink coat to statement stilettos — thigh-high shoes that showcase an ombre sunset, embellished with palm trees spiraling up her leg. In one image, the model is entirely left out, giving the heels, perched atop a swimming pool ladder, time to shine.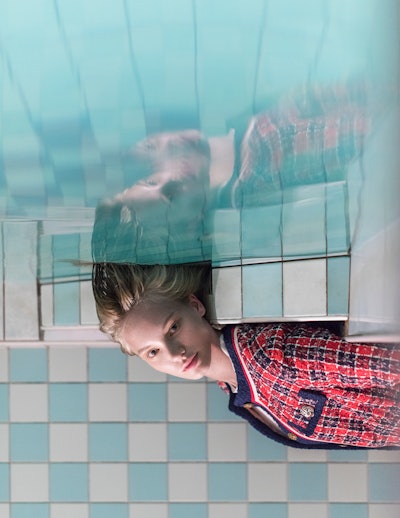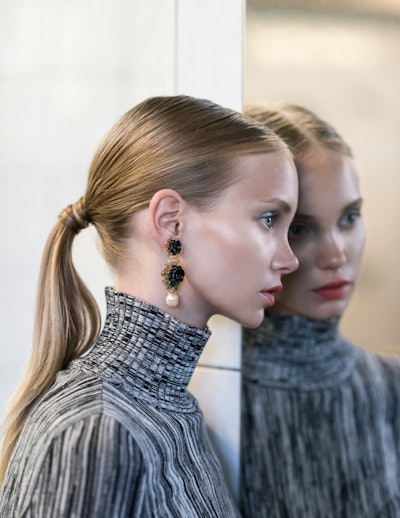 The man behind the captivating photographs is Luca Meneghel, who is based in Bolzano, Italy, but whose photography allows him to travel the world for projects with New Balance, a footwear company, and popular magazines, like in this case, Vogue.
"The idea behind this photoshoot was the old, modernistic and public sauna in Tallinn called 'kalma saun,'" says Meneghel in a statement to DesignBoom, "combined with a pop of colorful clothing to create a surreal perspective on the fashion scene."
Photography: Luca Meneghel (@lucamene89); Model: Eve Rahuorg (@everahuorg); Stylist: Aija Kivi (@aijakivi); Makeup: Erle Taklai (@erletaklai); Hair: Ellu Arula (@hairbyellu)