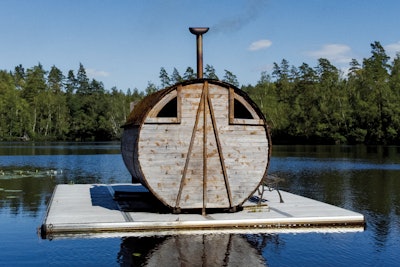 All photos courtesy Maija Astikainen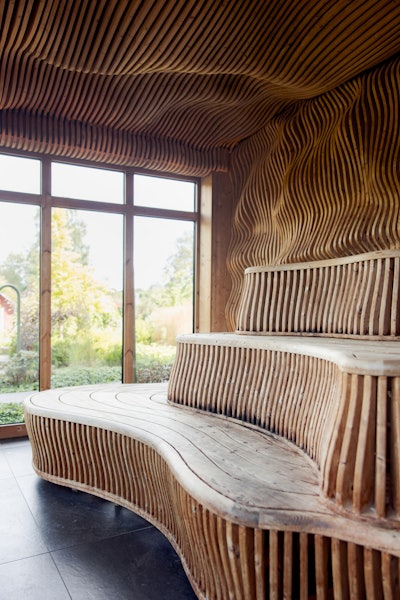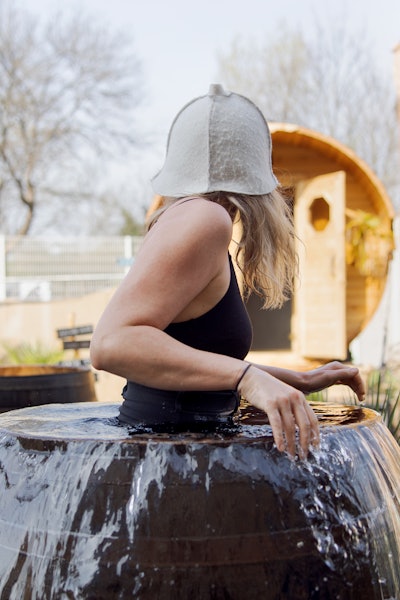 "Sauna" is a Finnish word, but the tradition of sitting in heated rooms is both ancient and universal. To provide some examples, Native Americans had sweat lodges, the Russians had banyans and the Scots have crawled into heated stone huts with tiny doors and no windows since the Bronze Age.
Freelance journalist Emma O'Kelly explores the history of saunas, its unique culture and the health benefits associated with the practice in her upcoming book "SAUNA: The Power of Deep Heat." Featuring striking photos from all around the world by Maija Astikainen, SAUNA will be published in September of 2023 as a Welbeck Balance hardcover for just under $30.
O'Kelly chronologically discusses sauna's ancient history and worldly traditions. She explores the practice as a way to commune with nature, connect with one's community or retreat from the busy world. She reveals the benefits of pairing saunas with a cold rinse. She also writes about sauna etiquette around the globe, sauna culture and various rituals including salt scrubs, honey wraps, leaf whisks, chanting and singing.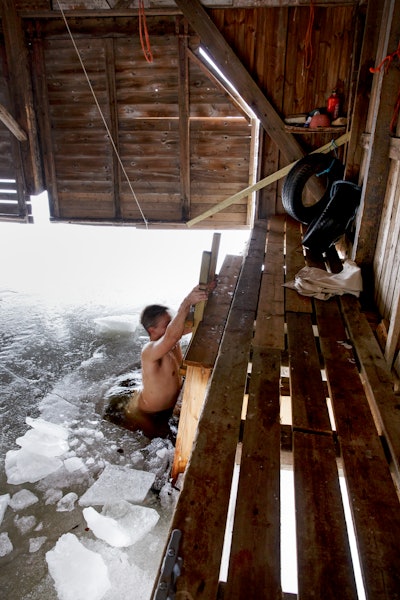 Numerous scientific studies have revealed that saunas help lower blood pressure, reduce the risk of cardiovascular disease and dementia, boost immunity and help combat chronic fatigue and depression. O'Kelly writes that there's a reason why sauna-loving nations, such as Finland, Sweden and Norway, compete for the top spots in the United Nations World Happiness Report every year. "SAUNA" is the perfect introduction as to why health and happiness — due to regular sauna use — go hand in hand.
This article first appeared in the August 2023 issue of AQUA Magazine — the top resource for retailers, builders and service pros in the pool and spa industry. Subscriptions to the print magazine are free to all industry professionals. Click here to subscribe.