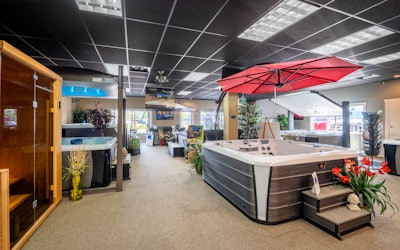 The following content is supported by one of our advertising partners. To learn more about sponsored content, click here.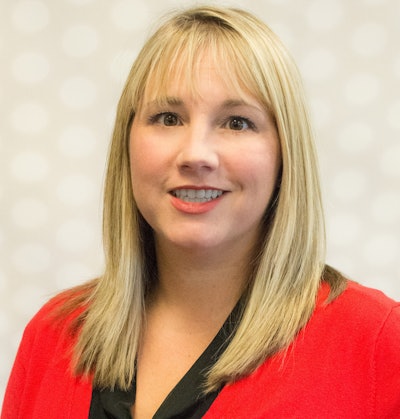 Pool and spa retailers continue to deal with unprecedented demand and adversity — like product and labor shortages — brought on by the global pandemic. Industry specific software can help lighten their load, enhance their e-commerce presence, increase profits and more. Rachael Pritz, Vice President of RB Retail & Service Solutions, lends her expertise on the subject below.
What would you tell a pool/spa retailer who is apprehensive about purchasing business management software?
Implementing a new POS pool and spa software system can help reduce or eliminate stressors that are currently inhibiting business development or your company's ability to handle another big summer. New POS software can also improve efficiency, accuracy, and save company expenses in the long run. RB pool and spa software provides its clients with extensive training and support to assist you and your team to be up and running smoothly and quickly. Our installation team of experts will do a computer hardware check to ensure your computers and network are sufficient to implement the software. We also offer cloud hosting services for anyone needing that option.
How can business software help pool/spa retailers to build an online presence?
There are several simple ways to help promote your online presence, doing everything from printing your website on all your receipts, sending out emails and direct mail or even doing Google ads. But most importantly, you need to be sure your company has an e-commerce site that is ready to receive customers and their business. RB offers a new 'Shopping Cart' software feature created for pool and spa businesses that were not originally equipped with an e-commerce presence. This new feature provides a fully equipped shopping experience including an easy checkout with curbside pickup or delivery options. It's the perfect way to make pool sales management easier and keep your pool and spa business thriving during this unprecedented demand surge for all things pool, spa and outdoor living.
E-commerce was already on the rise, but this past season made it apparent that online sales will continue to grow and, in fact, will help pool and spa service businesses continue to expand their sales and profits. As a result, pool and spa professionals are dedicating resources to the enhancement of their online store.
Remember that, when clients go to your online store, they should be able to order, pay and arrange for delivery or pickup of their chemicals and more. Be sure your business software supports your online store and has pool industry integrations, so that inventory and delivery dates are accurate. Additionally, make online sales seamless by using an online bill pay system that creates a reliable billing process to make it easier and more convenient for customers to pay bills online.
What advancements has RB Retail & Service Solutions made in business software this past year?
The two top advancements to our software include an online shopping module and an enhanced Mobile Live offering to help both retailers and service departments do more in less time and with less staff.
As mentioned earlier, our new 'Shopping Cart' online shopping module has already been very well received. Because e-commerce has become the standard for all consumers, this software advancement allows pool and spa businesses to quickly meet consumer demand while boosting profits.
The past two seasons also emphasized the importance of having MOBILE software solutions to thrive in today's business environment. With resources stretched thin, business software should be accessible on any mobile device to both support your staff and to provide better customer service.
RB's enhanced Mobile Live module supports both retail and service departments. For example, the Mobile Live retail component helps retailers provide better and faster service with a Line Buster feature that allows staff to use a mobile device to look up inventory in real-time and get instant access to customer history profiles from any location. Additionally, our Mobile Live Service module allows service technicians to operate more efficiently by viewing all scheduled jobs along with the customer's information including equipment profile, job notes, directions and pictures on record in the field from their mobile devices. This module also makes it seamless for techs to take payments in the field, provide electronic door hangers, including storage of "before and after" photos, and will even integrate with most water testing systems.
The right POS software solution can manage all business processes, from sales to purchasing. Remember that when looking for new POS software to purchase, don't be intimidated by its price — especially when it comes to revealing missed revenue opportunities in multiple areas of the business. One must think of ways to increase profits (e.g. could an employee free up 20 hours a week to follow-up on sales leads, make additional service calls, or attend to customers in-store during peak season by implementing this technology).
It's clear that having the right point-of-sale (POS) software can save pool and spa retailers an enormous amount of time and money in day-to-day business operations. Choosing an integrated POS software system designed specifically for the pool industry will ensure businesses are able to integrate with vendors, water testing software, and mobile apps to save pool and spa business countless hours of redundant tasks.