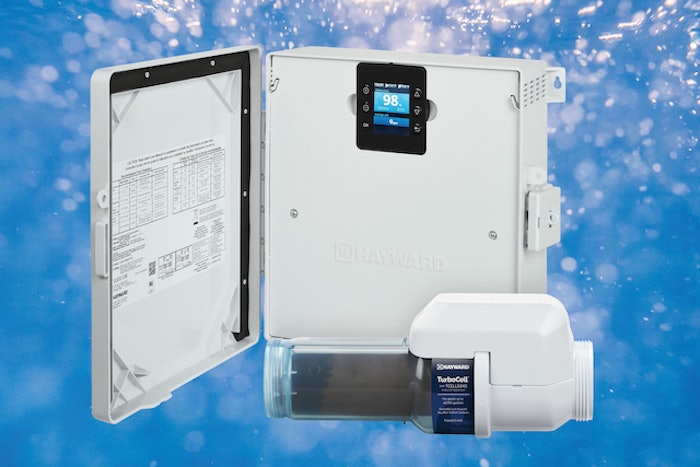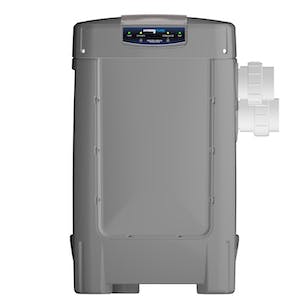 HydraPure UV & Ozone, AOP Sanitization SystemThe following content is supported by one of our advertising partners. To learn more about sponsored content, click here.
Demand for pool sanitization will reach an all-time high in 2021. Not only has the desire for pool ownership soared in the wake of the coronavirus pandemic, but COVID-19 has heightened awareness of the importance of effective sanitization and pool hygiene systems. Those developments coincide with increasing consumer interest in salt sanitization — which allows for easier maintenance and reduces the use of harsh and costly chlorine chemicals — as well as the current trichlor shortage that has accelerated demand for chlorine alternatives and further caused sales of salt systems to surge.
"The overwhelming attention paid to germs in the past year has somewhat made us all germophobes," says Jason Mayo of Paramount Pools in Richmond, Ky. "Now that there's a product we know can help combat those concerns while also reducing chemical use, a lot more people are interested in sanitization."
Mayo is referring to Hayward's new HydraPure®, a three-in-one pool sanitizer (UV/ozone/AOP) that elevates the performance of an existing chlorination system — traditional or salt — by destroying up to 99.9%* of chlorine-resistant bacteria and viruses. Additionally, HydraPure reduces chlorine requirements.
Hayward has gone all in on sanitization products this year, also introducing AquaRite® S3, the company's latest salt chlorination system. The product, slated to launch in July, will feature built-in pool control and a new clear TurboCell® that automatically converts pool salt into chlorine while providing consistent sanitization and making it easy for homeowners to view and inspect the system's operation through its clear window.
"I love the TurboCell window feature that takes the guesswork out of scale buildup, plus the built-in, all-in-one pool control capability," says Todd Edwards of Genco Pools & Spas, a service company based in Simpsonville, S.C. "And with HydraPure, it's now super easy and cost-effective to bring the AOP protection benefits we have been installing for our commercial customers to the residential consumer."
*Destroys 99.9% of chlorine-resistant microorganisms up to 80 GPM, with a reduced level above 80 GPM.
HydraPure UV & Ozone, AOP Sanitization System
MEETING DEMAND AND SETTING TRENDS
Hayward's pair of new sanitization solutions arrives at the perfect time and can easily be installed in any existing pool. They also offer retailers and service professionals the opportunity to leverage both short-term and long-term benefits, including the following:
Responding to increased demand for effective sanitization by providing more options
Today's pool owners, more than ever before, are seeking additional or alternative sanitization systems. By offering such user-friendly products as HydraPure and AquaRite S3, pool professionals can provide their customers with products that dramatically reduce the amount of chlorine required to keep their pool water sparkling clean and as safe as possible.

Offering chlorination alternatives in the midst of the trichlor crisis
Ever since a fire at a major trichlor plant in Lake Charles, La., last summer destroyed 845 tons of the sanitizer waiting to be shipped — as well as the plant's means of producing more trichlor — the EPA-registered pesticide has been in short supply. That scarcity has forced price increases for existing trichlor inventory, angering consumers and frustrating pool and spa professionals. AquaRite S3 allows pool owners to sanitize their pools with alternative methods that don't rely on trichlor.

Providing a "green" layer of protection

HydraPure and AquaRite S3 were developed to reduce the amount of chlorine required in pools — thus making them more environmentally friendly. The products also go a long way toward helping pool owners and their guests feel safer in a world where sanitization in all aspects of life has never been more critical.
HydraPure UV & Ozone, AOP Sanitization System
"The pandemic has dramatically escalated interest in pool sanitization's trajectory toward UV/ozone/AOP," says Jason Brownlee of Jason Brownlee Design, a pool designer in Franklin, Tenn. "In the hyper-sensitive world we now live in, all forms of safety are at the forefront of homeowners' and pool buyers' minds — especially when it comes to the removal of pathogens and organic materials. HydraPure has the potential to reshape the market."
Indeed, Hayward's HydraPure and AquaRite S3 help enhance the swimming experience for pool owners (and their guests), while also allowing them to better understand how their pools function and perform.
As Edwards from Genco Pools & Spas concludes: "Hayward continues to keep me hooked with innovative and new ways to make operation and maintenance a breeze for homeowners."