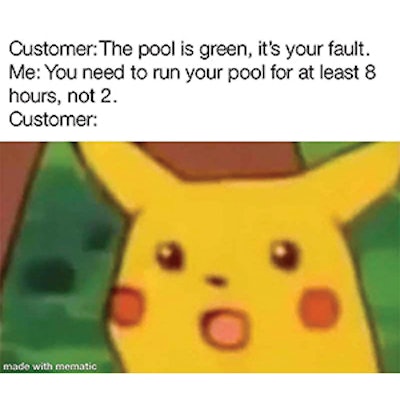 You can't get far in the pool and spa industry without a sense of humor, and that's especially true for people in service. Techs do far more than work on pools — they also spend their days quelling customer tantrums, managing unrealistic expectations, fixing the "tricks" homeowners swear the internet said would work, explaining how a salt cell works for the umpteenth time...you get it. That list could go on forever.
Because laughter is the best medicine, take a look at these great memes that only true, bonafide service techs can appreciate. Thanks to @Poolguymemes for letting us share these — for more, visit facebook.com/poolguymemes and give the page a Like.
---
1. If you had a dollar for every time a customer tried to blame you for something, well, you wouldn't be working in the pool industry anymore because you'd be LOADED.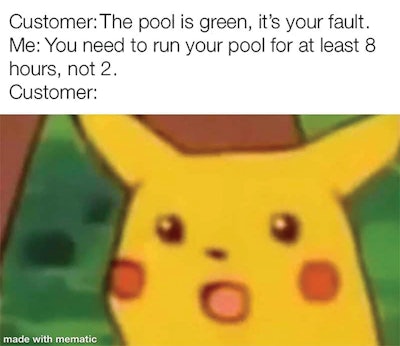 ---
2. Say it after me: "I run a business, NOT A CHARITY."
---
3. We all wish unreasonable people would just disappear, right? If only we could get our hands on the Infinity Gauntlet...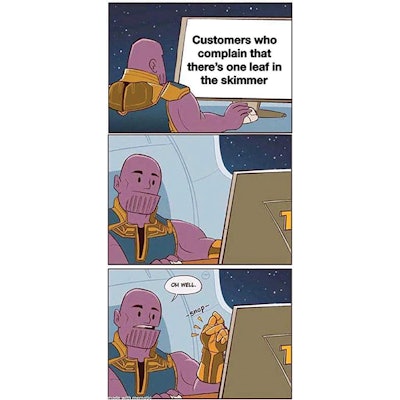 ---
4. No matter how many times you explain it, you know they're never going to get it.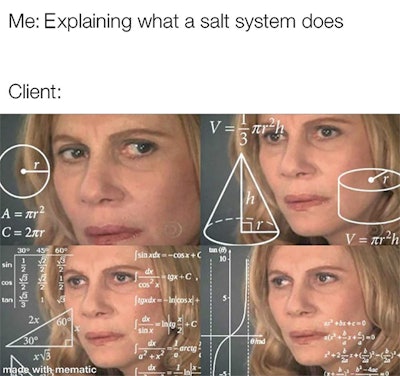 ---
5. Talking to customers can be like deciphering a foreign language. "What 'thingy' are you talking about again?"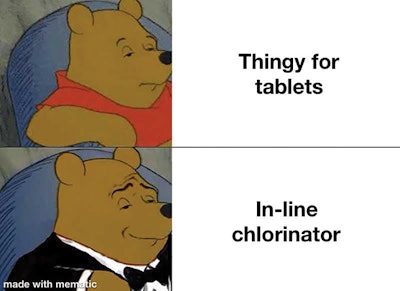 ---
6. A moral victory that you also get paid for is the best of the best.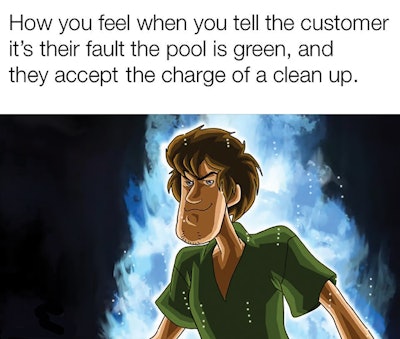 ---
7. "If I'm not getting paid for this conversation, it's not happening."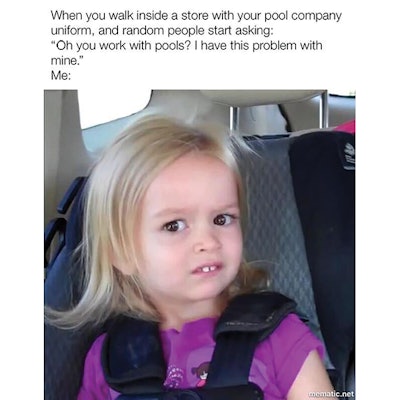 ---
8. Logic fail.