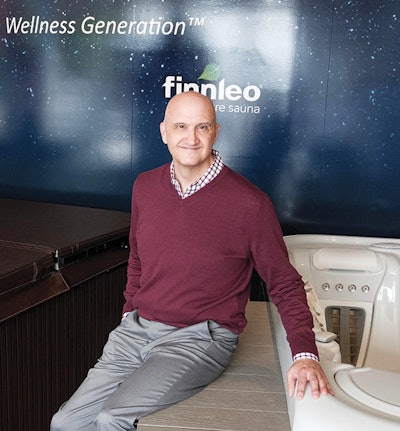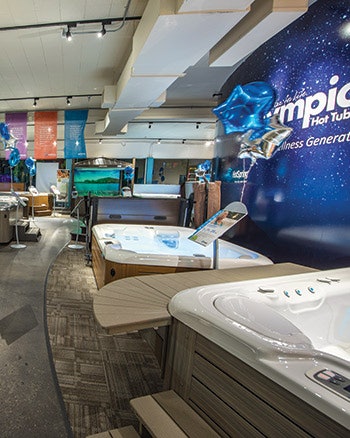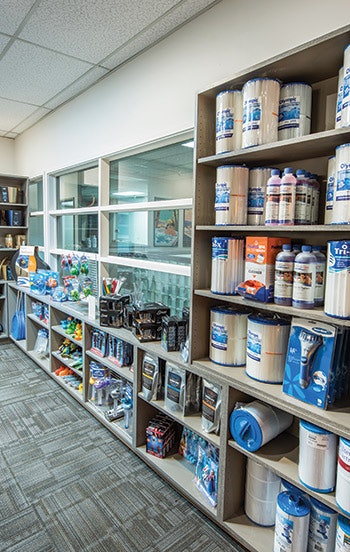 "My goal: continue to build on the rich Olympic legacy created by Blair and Alice and to maintain a company focused on health, wellness, great service and integrity."
—Don Riling
President, Olympic Hot Tub
Modern hot tub retailers owe a debt of gratitude to Olympic Hot Tub. Olympic was founded in 1977 by Blair Osborn and Alice Cunningham, the husband-and-wife duo who embarked on the new venture simply because they themselves love the hot tub experience. That personal investment in the product, and the good it can do for one's health and relationships, set the tone for what has since blossomed into the Hot Tub Health Movement touted by spa dealers around the globe.
Osborn and Cunningham also led by example when it came time to pass the business onto someone else; while many retailers look to family to take over, Osborn and Cunningham found the answer within their staff. Don Riling, who started at the company in 1995 in a part-time role and grew into one of the company's leading salespeople — selling nearly 1,600 Hot Spring Spas during his time on the sales team — was selected as the new president. With Riling's appointment, Osborn and Cunningham exited the industry by imparting another invaluable lesson onto their peers: Investing in your employee's career development can pay off in big ways.
Under Riling's stewardship, the Olympic brand has been revitalized from the topdown. Wellness was always a priority for the company, but it is now front and center as evidenced by the new trademarked slogan: "Welcome to the Wellness Generation." Aesthetically, relocating the company's flagship Seattle showroom and corporate offices presented an opportunity for an extensive redesign that, beyond a modern look, accomplishes the goal every brick-and- mortar store tries to reach: creating a store that serves as an experience, and one that underscores the core mission of the brand. In Olympic's case, that means a showroom that is as peaceful as the hot water experience it provides.
Guests who enter the Seattle showroom are greeted by a mural of a nighttime sky, peaceful ambient lighting and product displays that are easy on the eyes. The purposeful absence of TV screens, iPads and other digital marketing tools removes visual noise and distraction. Nothing is done by accident.
"I want people to feel a change in atmosphere when they enter our showrooms," Riling says.
With its rich history and reputation for impeccable service, Olympic Hot Tub is the kind of business every retailer aspires to be.