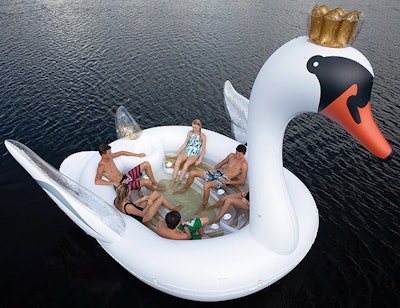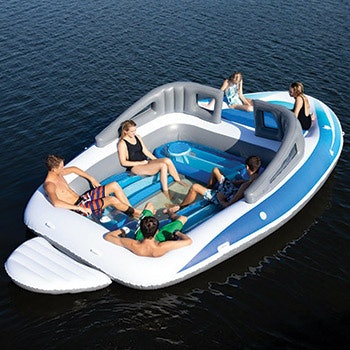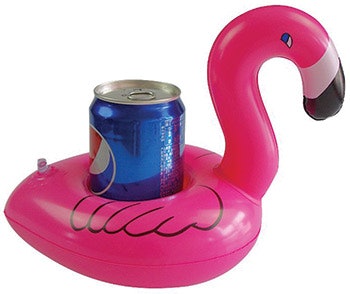 Like the must-have toy at Christmas, everyone wants the season's hit pool float — a trend that's been ongoing for several years with no signs of slowing down. Manufacturers are racing to meet the demand for the perfect, Instagram-worthy float, and every year they get better and better.
Or, at least, bigger and better. This year, it's inflatable party islands that are trending in the novelty float category. These oversized models, which can measure as much as 16 feet wide, comfortably seat six and come with cup holders, a footwell for soaking and even a built-in cooler. Like past years, these floats often take the shape of birds — from the swan made famous by Taylor Swift to flamingos and peacocks — as well as a unicorn. However, the oversized category is certainly not limited to the animal kingdom; some manufacturers have released floats that resemble speedboats.
RELATED: The Singer and the Swan
It's a rare pool that is big enough to accommodate these colossal inflatables, but luckily, they have more pool-appropriate companions: inflatable cup holders. These floats look identical to their larger parts, just shrunk down, and are available in trendy shapes (unicorn, swan, flamingo) as well as classic styles (donut, watermelon).
As the pool float boon continues, it's clear there's a lot of potential for retailers to "inflate" their revenue.