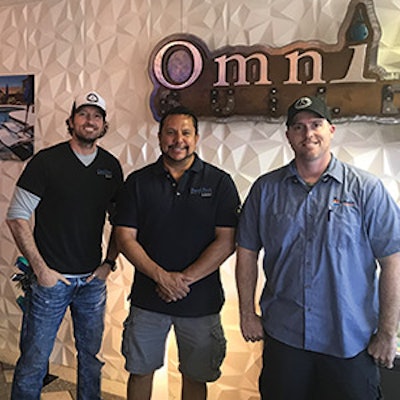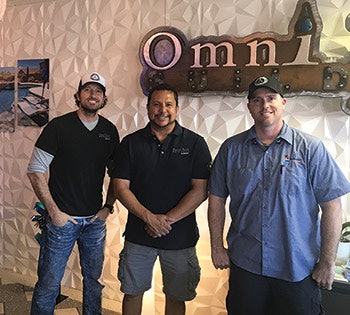 The way we pay for goods and services is rapidly changing. The checkbook is fading into obsolescence, and even the familiar credit and debit cards are slowly being replaced by services like Apple Pay, which replace physical wallets with your smartphone. Perhaps it's no surprise, then, that digital-only currencies like Bitcoin — collectively called cryptocurrency — are taking off, too.
Cryptocurrency is even starting to make its way into the pool and spa industry. Just this year, Omni Pool Builders, based in Tucson, Ariz., started accepting cryptocurrency as a method of payment.
"We are into anything new and different," says Aaron Baker, co-owner and operations manager. "We actually started mining cryptocurrency on some of our machines. As the general public became more aware of it, we felt that possibly allowing that other form of payment might be a pretty good idea."
More-cautious business owners might consider accepting cryptocurrency a risky proposition, primarily because its value can gradually fluctuate wildly. On December 15, 2017, for example, Bitcoin hit a high of $17,900. By early February it was trading below $7,000.
This fluctuation did not deter Baker and his co-owners Michael Baker (his brother) and Martin Lopez from taking the leap.
"I see virtually no risk in the way that we would accept it," Baker says. "There's a direct correlation with the U.S. dollar, so I would just figure out the value of it at the time the customer is ready to make the payment, accept that payment, and then it can be automatically transferred into U.S. dollars into our account."
As long as the conversion to U.S. dollars is made immediately after payment, no value is lost during the transaction. The quick turnaround is what eliminates the risk associated with accepting cryptocurrency.
There are other perks too. The processing fees for cryptocurrency are lower than credit card processing fees. There also is no risk of overdrawing — a comforting benefit to pool pros who have been burned by bounced checks.
RELATED: Technology: A Small Business's Secret Weapon
In North America, cryptocurrency is slowly gaining traction among major retailers like Expedia, Microsoft and Overstock.com, which all accept Bitcoin payments. There is even a bill in Arizona that would allow constituents to pay state taxes with cryptocurrency.
For now, though, Baker predicts the transition toward cryptocurrency will be gradual.
"I don't see there being a lot of activity with this anytime soon, not until cryptocurrencies and Bitcoin start heading back up in value," Baker says. "Once cryptocurrency finds stability or a strong foundation at around $20,000 per coin, and it stays that way for a few years, I think then people are going to invest in it and then pay with that a lot more often.
"It just gives us one more competitive edge against our competition going into the future."