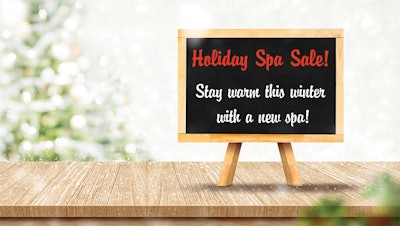 Change. Most people don't like it — we are creatures of habit who enjoy the comforts of our daily routine. But when it comes to shopping, especially at our favorite retailers, we don't just expect change — we demand it. As consumers, we reward retailers who continually add to their product selection, change the look of their stores and keep their websites up to date.
Change is clearly a good thing for your business, but be careful. Too much change can do more harm than good.
"What? You literally just said change is good," you might say. The key is to change in moderation.
For example, what if you went to your grocery store tomorrow and found every item, from milk and pasta to your favorite chips, was moved to a new place? The only thing you'd be looking for is a new place to shop.
It's funny how we as consumers react, but small changes happen every single day in some of the best retailers in the country, and none are as apparent as in the grocery store.
The grocery store is essentially the ground zero of retail evolution, largely because it's the oldest form of retail there is. In the United States alone, grocery sales are expected to exceed $1 trillion in 2018, with operating margins in the low single digits.
I mention this only to give you perspective. Every day, the grocery industry fights tooth and nail to innovate to both stay ahead of the competition and stay relevant among today's consumers. So what can you learn from your local grocery store?
As I mentioned earlier, change in moderation is great. Every grocery store changes end caps, the entryway and stack outs (which are displays of stacked product, like those 12-packs of soda stacked into words and shapes) near the counters weekly. Meanwhile, the seasonal aisle and areas around the deli and bakery change monthly.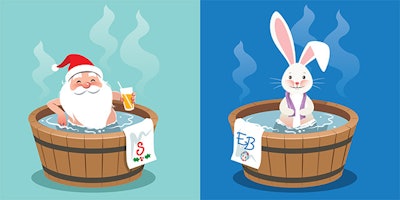 These are not radical changes. Most of the time, it's a matter of bringing in-season products to the forefront. As Thanksgiving approaches, for example, you will see yams, pumpkin, flavored coffees, stuffing, evaporated milk and pie shells on the end caps. It makes sense, doesn't it?
RELATED: See How Other P/S Retailers Design Their Store Layout
The catch: Most of the time, the brands and/or sizes you see in these displays are not what you are necessarily looking for. Instead, these are products that will net the greatest margin for the grocery store. You might've planned to buy a can of generic evaporated milk to make a pumpkin pie, for example, but the store has placed Carnation's evaporated milk conveniently on an end cap — it's easy for you to toss it in your cart, and the store makes a bit more money. If you were interested in a better deal, or a different size, you'd have to go down the aisle and hunt for it yourself.
So back to your store. What items can you place on the end caps that consumers need at startup, during the season and toward the end of season? You don't necessary have to change these spaces out weekly, but if you come up with a plan to make changes even three times a year, that's a great start. (And over time, you can work up from there.)
Here are a just a few end cap ideas for the pool and spa industry:
Automatic pool cleaners. Consumers love products that will make their lives easier, and that's especially true at the beginning of the pool season.
Patio furniture and other pricier goods. Consumers are more comfortable splurging at the beginning of the season, making it a great idea to display lounge chairs, high-end floats and other exciting, big-ticket items.
Opening kits, chlorine and shock. Create a display of these goods near your water station to make it easy for your customers to find what they need in the spring.
"New and Fun." This is a great catch-all idea to help highlight fun toys, games, floats, etc., anything that enhances the pool experience.
Price-point wall: Create a section that has items under $5, $10 or $20, and find fun items in your store that fit the bill.
Splasher station. While pool and spa pros typically look down on splasher pools, remember: It's these customers that often upgrade to a "real" pool when their kids get older. Start earning their loyalty now with an end cap of products just for them that includes hoses, fittings, cartridges, filters, nets, rakes, etc. Be the store they go back to when they realize they've spent more money maintaining a splasher pool than they did buying it.
Holidays. Think about Memorial Day, the Fourth of July, Labor Day, etc., and create displays to celebrate. (Grilling tools, string lights and party goods are all great options.) But don't be afraid to think outside the box — what about Christmas in July? Or Oktoberfest?
Don't limit your holiday planning to summer, either. For those of you who deal primarily in hot tubs and have customers coming in year-round, it's important to keep things fresh. Create displays for Valentine's Day (spa scents would be perfect!), Halloween and any local celebrations you may have in your market.
RELATED: Creating Remarkable Customer Experiences
MIND YOUR SIGNS
Signage is another big way to mix up the look and feel of your store. I love some of the new digital signs that play video; many have a motion sensor so they only activate when a consumer is near the display. (Trust me, after working years in the retail realm, I know how annoying a looping video can be! Most of the time I see them unplugged.)
There is just something about a little digital screen that attracts consumers. Science backs it up: Studies have shown that digital displays increase sales for that item by as much as 50 percent. That's why you're seeing them more often, especially on items that move or are hard to display in motion.
RELATED: The Psychology of Pricing
If digital signs are not an option, make sure you have large signs (not handwritten) that clearly mark the MSRP, your price, savings and a few brief bullet points of the product. You should do this with every display that you create. It cuts down on questions (saving time for both you and the customer) and allows the consumer to mentally commit to purchasing the product before asking important buying questions.
BROADEN YOUR PRODUCTS
Change is also incredibly important when it comes to your product selection. We are no longer in the "pool and spa business." Each and every one of us has to think of ourselves as an outdoor living retailer/builder, which means carrying swimming pools, hot tubs, furniture, outdoor kitchens, decking, hardscapes, fountains, fireplaces and anything else that can go into the backyard space.
A common trap I see among retailers: Doing the same old thing. Sure, grills maybe didn't work out for you 10 years ago, but they're booming now — consider adding even a couple grills, or even breaking into outdoor kitchens.
Maybe you were in the patio furniture business long ago and got out because you couldn't compete with the masses. Well, now is the time to sell chat groups, fire pits and luxury seating groups. If you don't sell fun items, like toys and games, look into luxury lounges and high-end pool floats (like the swans everyone keeps sharing on Instagram).
RELATED: How to Break Into Outdoor Living
COMPETING ONLINE
I know what you're thinking: "I can change my store 1,000 times, but I still have to compete against the internet." I hear you.
So let's go back to the grocery industry. One of the biggest shakeups in the grocery industry was Amazon's recent purchase of Whole Foods, an acquisition that had even large chains sweating bullets.
That's why you've seen the industry change in response. Many stores, even mom-and-pop stores, now offer a "buy online, pick up in store" service, which helps consumers get what they need without even leaving the car. They simply order their groceries online, pull up to the store and an associate loads the items in the car. If getting to the grocery store is too much trouble, consumers can simply get the groceries delivered directly to their house.
Services like these are perfect for the pool and spa industry. Imagine all the families that wrangle their young kids in and out of car seats when they come in to pick up more chlorine. With a pick-up or delivery option, you're saving them time/hassle and, more importantly, creating value that will keep them coming back. (Families make up the bulk of our consumer base, making this an especially appealing offering for pool and spa businesses.)
Yes, providing these services is a change for your business, and it can feel a little anti-retail. But we're in the era of the empowered consumer, a time when retail is focused exclusively on consumer convenience. Whatever you can do to make shopping at your store easier and more convenient will net you more customers, and loyal ones at that.
GET PLANNING
Opening season is just around the corner. Now is the time to start planning what you will carry in your store, and where it will it be placed. What themes will you target for end caps and store décor? Get your staff involved, work together and remember: Change can work in your favor. 
Ted Lawrence, POOLCORP Corporate Retail Category Manager, has been in the specialty swimming pool industry for more than 24 years and is known as a leading authority on omnichannel retail. With his experience and proven methods, Lawrence coaches hundreds of small independent as well as large multi-store chains on how to skyrocket revenues, increase consumer loyalty, plan for the future and reach the next level. He is an award-winning international presenter at dozens of industry events globally.