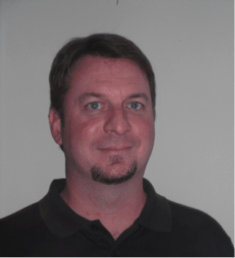 I have great news for swimming pool builders, contractors and their customers. The outlook for swimming pool financing is getting better every day, and the grim days of little or no financing over the last six years are starting to fade into the past. Offering great financing programs to your customers will help you sell more pools, and there are some great financing programs you should learn about and take advantage of.
Some of the most popular programs include very attractive zero percent loans for smaller ticket items as well as nationwide unsecured loans up to $100,000 for larger loan amounts. Every pool builder, contractor, dealer, manufacturer, retailer and distributor should have a full range of programs to offer their customers — it's essential to maximizing sales and growing your business. Below, I'll explain the features of each loan type and the current terms available in each category:
Unsecured loans
This simply means no collateral is required to obtain the loan. These loans do not require any equity or money down and are truly 100 percent financing. Loan amounts are available up to $100,000 with rates as low as 4.99 percent and terms out to 84 months. Credit scores down to a 640 FICO score means that even customers with "fair" credit can get a pool loan. Same-day approvals and same-day funding on some unsecured programs makes these loans hard to beat. Custom pool builders, fiberglass pool contractors and anyone with big ticket price-points will benefit from these types of offerings.
0% financing options
The majority of these programs are available in the form a credit card product. Don't let the word "credit card" scare you, because the savvy customer will use this "free money" to give them more buying power and simply pay the card off after the intro rate period is over. They typically don't "need" financing but they will often utilize it so they don't have to liquidate their cash all at once. Use these programs to help advertise your products and make your website and marketing collateral more "sticky." One of the advantages of these programs is that the 0 percent card can typically be approved within 30 seconds online. These programs are best suited for the under $15,000 category, such as spas, accessory products and lower-priced pools.
Equity-based loans
Equity based loans can be cashed-out first mortgages, home equity lines of credit and even stand-alone second mortgages. With these options come appraisals, closing costs and long loan processing times. With the stricter mortgage lending guidelines, lower home values and the fact that most have refinanced their home into a record low rate make these options less attractive or rarely available to the average borrower. These programs are a good match for upper-end pools if the borrower's situation warrants a mortgage refinance or 2nd mortgage. This is pretty rare in today's real estate climate.
What is the best way to take advantage of these programs so you can grow your business? On every newsletter, postcard, home show booth, yard sign, website, social media channel, email campaign, etc., you should feature and emphasize that you offer 100 percent financing. You never know what customers you may lose if they don't know you offer financing. Pools are big-ticket items, and customers rely on you to help them find a way to help them afford the pool of their dreams.
In addition to implementing these strategies in your own business, we also recommend you contact your manufacturer and distributor partners to see if they have a pool financing program in place. Many national pool manufacturers and distributors already have dealer network financing programs in place. Lastly, you should fully embrace, understand and train your staff on the benefits of offering financing to your pool customers. Additional tools, such as a pool loan calculator, can help the swimming pool sales professional be more precise in their proposals.
They say that cash is king, but not everybody has the cash to buy a swimming pool outright — and those that do have the cash don't always want to part with it. This is why financing is so important in today's market. Imagine if car dealers didn't offering financing — do you think they would sell as many cars? Of course they wouldn't, and cars and pools share similar price points. You will sell more pools by offering great financing options and you should explore all financing options to offer to your customers.