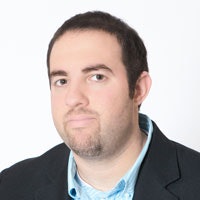 Are you looking for ways to increase your retail customer base? Of course you are. While that is important, it's even more important to think about the loyal customers youalready have and find ways to keep and improve their loyalty.
For the proof, see Larry Bloom's series about loyal pool retail customers. According to Bloom, it's important to keep them satisfied because doing so means new loyalists will follow.
I wanted to expand on this conversation by offering some retail marketing tips that are sure to improve your already loyal customers' experience and help you earn more.
1. Create a VIP Program
Thank your loyal customers by making them part of an exclusive club that offers discounts based on how often they shop at your store. This seems obvious, right? However, very few retailers offer this type of program, and it makes perfect sense for the pool industry.
Customers are more likely to visit your store ­— and even go out of the way to visit when a Wal-Mart or Sam's Club is closer — when they know their "VIP" status will get them a discount.
How to do it:
I recommend creating custom VIP cards. You can get plain business-card size or keychain versions. I've personally ordered some from a company called PlastekCards.com. They put barcodes on the back of each card to be scanned at the point of sale for a flat 10 percent discount on the total purchase. There are several POS systems that allow you to keep track of the whole system (I use QuickBooks POS). Alternatively, a simple Excel spreadsheet could be used to keep track of customers and their discounts manually.
2. Hold Monthly Contests
This works for two reasons: It requires the customer to offer their email address (perfect for future outreach) and requires them to return to the store, if only to pick up their prize.
In order for a contest to be successful, it has to entice the customer. My suggestion is to put together a gift basket filled with grilling cookbooks, pool floats, plastic drinkware and a few fun T-shirts with your company's name on it. The gift basket is attractive to the loyal customer and serves as further advertising for future converts.
How to do it:
Each month, put together a killer prize basket and display it at your register(s). Create an entry sheet (or cards) where your customers can fill out their name, phone number and email address.
Keep these email addresses for when you send monthly specials or newsletters, but be sure to add a disclaimer on your entry sheet or card informing the customer that their email address will be used in this way.
At the end of each month, pick a random winner and contact him/her to claim the prize. You can use a service like RandomPicker.com to choose the winner, or simply put names in a hat and have an employee pick one.
3. Host Events
Always have something going on. You don't have to have a sale every week, but to try to keep your business active by holding events that you can publicize. Events can include:
? Santa Comes to Town — Kids love Santa, and if you have a Santa at your store this year, parents might opt to do that instead of dragging their children to the crowded malls.
? Customer Appreciation Night — Keep the store open late and invite your customers for some after-hour specials and refreshments.
? Pool School — Schedule a class in your store where you teach customers how to properly take care of their pool. Use a PowerPoint presentation to enhance the experience and hand out pens and notebooks (with your business name on them).
? Outdoor Tent Sales — Trying to get rid of old inventory? Looking to showcase some new products? Rent a tent and pack it full of merchandise so it can't be missed when customers drive by.
? Fair Day — Turn your store or parking lot into an amusement park for kids. Petting zoos, bounce houses, carnival games, etc. are great ways to spread the word and draw families to your store, even if they're not pool or spa owners (yet).
? Philanthropy — Help a local or national charity or non-profit organization with an event at your store. For example, try holding a swimming or water-related competition to raise money for pool safety organizations like NDPA.org, SwimForLife.org or StepIntoSwim.org.
The by-product of great events is great press, and they're a good excuse to contact your loyal customers while drawing new ones. But remember: when you hold an event, do it with style and do it big — don't just put up balloons and call it an event. Contact local newspapers and radio and invite them (often with a press release) to cover the event for an extra dash of free advertising.
4. Offer Refreshments
This simple courtesy is employed by retailers across many industries, but is often missing from pool stores.
How to do it:
1. Buy large and inexpensive packs of bottled water, and offer them to customers as they shop. There's nothing like walking into a pool store on a hot summer day and enjoying a bottle of cold water.
2. Always keep a carafe of coffee available. When I was a kid, my parents would visit a local pool store in the mornings, in no small part because they offered coffee.
3. Likewise, during the fall and winter months you can offer hot apple cider and hot chocolate for the kids.
The idea is to welcome your customers into your store as you would your home. Make them feel comfortable and welcome while they shop. A small, inexpensive gesture can go a very long way.
5. Declutter
Having a cluttered store can cause anxiety. Often a messy retail space leaves customers thinking only one thing: "I gotta get outta here!"
The point may seem obvious, but many retailers miss. My old boss had a saying he learned from an industry conference: "If it's not on the floor, you can't sell it." He and many others have taken that simple advice to mean "PUT EVERYTHING ON THE FLOOR."
There are four pool supply stores within five miles of my home, and each one of them is packed to the brim with product, resulting in a very cramped environment and poor customer experience — it's like walking through an obstacle course. Brown boxes of pool shock stacked like castles, buckets of chlorine tablets that resemble military forts and shelves that overflow with chemicals, toys and maintenance equipment don't make a retail space. They make a mess.
Make sure you store is cleaned and create lots of open space. Not only will this create more room for people, it offers a certain "feng shui" your customers will appreciate whether they realize it or not.
How to do it:
? Remove any ugly, brown boxes from the retail floor.
? Face your product on the shelves by aligning them neatly. An employee should do this a few times each day, if possible.
? Remove anything hanging from the ceiling.
? Create wide aisles.
? Store extra product in your warehouse or backroom, and only bring it out if you're running low. Don't cram and overload your shelves full of chemicals, for example.
? Remove oversized signs from the windows. Windows are first and foremost a source of light, not advertising.
? In fact, remove all annoying and intrusive advertisements. Tacky, large banners and sale signs will turn people off. Make sure you signage is beautiful and properly sized.
? Create lots of open space around your water testing station so people don't feel claustrophobic while waiting for their tests.
? Remove some of the items from your front counter. It's important to have product there, but not too much.
Bonus Tips
Custom Pens & Freebies
When I worked for a local pool supply retailer, my boss refused to buy company pens because we went through them so fast. I had to buy my own pens or "obtain" them from the local banks. Not cool.
What the boss failed to realize was that the great pen shortage was an opportunity to further build customer relations. Pens were disappearing because customers were taking them home after signing receipts. My solution was to let them do so — with our company name, phone number and web address on them.
We also would offer small inflatables, like beach balls, to the kids. The company name can be custom printed on beach balls using a site like Branders.com.
Climate Control
Keep your store nice and cool. Offer that simple relief during hot summer days. The pool store I used to work in was kept at 76 degrees all summer because the boss was trying to cut corners and save money. It was the most uncomfortable environment to work in. Even worse, it was a constant source of complaints from loyal customers who deserved better.
Get Started
These are just a few tips to improve the experience of long-standing customers while drawing in new ones via a stellar reputation.
I would love to hear your tips. Please share them in the comments section below.
For more marketing information like this, sign up for my new blog, Pool Business Marketing, that launches January 1st. I'll be writing more articles and posting how-to videos that will show you how to promote your pool business on a budget.
Happy Swimming!