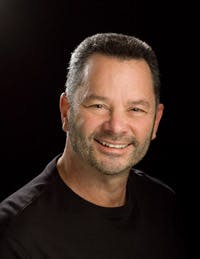 More and more consumers are using the Internet to research and make pool-related purchases. What does this mean for traditional pool retailers? And how can they stop losing market-share and customer loyalty while improving their business?
The effect of the Internet on sales 
Online purchases of pool aftermarket products have increased from 1 percent to 9 percent of all in-ground residential swimming pool products sold in six years (2004 to 2010). That's a whopping nine-fold increase in five years (Source P.K. Data).
Here's another way to look at the picture: In a year, the Internet accounted for $288 million in sales that used to be purchased in brick-and-mortar locations. Given that 68 percent of pool owners have traditionally purchased from specialty pool retailers, this rapid shift in market share likely threatens specialty pool retailers disproportionately (Source P.K. Data). 
If the rate of change of retail spending continues, and retailers continue to do things the same way, specialty pool retailers could potentially lose 25 percent to 50 percent of their business over the next 5 to 10 years. To counter this trend, traditional pool retailers must deliver value that Internet retailers can't match.  
The impact of the Internet as a source of knowledge
Traditionally, pool knowledge has been the pool retailer's unquestioned advantage.  Unfortunately, consumer research by P.K. Data in 2010 suggests that the Internet is the new knowledge resource of choice for pool owners. Seventy-one percent of pool owners view knowledgeable staff as the leading virtue of specialty stores, yet 72 percent of pool owners now use the Internet as their leading source of information on pool products. And, 85 percent of pool owners who use the Internet recommend one or more online pool retail sites to their fellow pool owners. So in order to thrive, a retailer must both regain the knowledge advantage from the Internet and do much more than the traditional approaches to pool retail store success. 
Focus on building relationships
Expert advice, face-to-face relationships, personalized sales assistance, and no-headache service are critically important, but many take this for granted. We must ensure that customer-facing employees are focused on doing an excellent job helping each customer.  Every employee should be trained sufficiently to "speak pool" and help customers with problems.  
An attitude of outstanding customer service should be a hallmark, and making customers happy should be part of a mission that every employee follows. But how does a retailer differentiate itself from the Internet and achieve organic growth? Two words—customer relationships.
Customer relationship strength = success
It is intuitive that customer loyalty impacts revenues and profit. Relationship strength is when customer loyalty can resist any damaging forces that might destroy it. And it goes even further. Studies show  that of all the business outcomes examined, changes in relationship strength had the greatest impact upon referral, retention, and increased shopping. Stronger relationships translate into greater revenue and profit for the pool retailer. The irony is that retailers vary widely in their ability to build and maintain authentic and productive relationships with their customers, and yet the strength of those relationships is the most critical element to their business success.
The starting point – keeping it simple
If you had to pick one variable to predict the likelihood of a customer to continue to buy from you, recency, or the number of days since a customer was in your store, is the most powerful predictor of the customer coming back. The more days go by after a customer visits your store, the less likely the customer is to come back. Recency is why you receive another catalog from a company shortly after you make your first purchase. The company knows you are most likely to order again soon after your first order.  Recency is the most powerful predictor of future behavior.
Get started – an example
Create a spreadsheet of your customers and the date of their last purchase. Calculate how many days it has been since they purchased and rank the customers from the most recent to the least.  Organize them into three categories: 1) new customers, 2) regular shoppers and 3) former customers. (Develop more categories if you find it helpful.) Build or strengthen your relationship with each category. 
For example, send the new customers a "welcome kit," create a loyalty program for the regular shoppers, and send an emailed "we miss you" discount to former customers, seeking to get feedback as to why they stopped buying from you. Learn about their change in behavior – it will give you something to address.
Stay tuned for information about combining recency with frequency of customer purchases and the lifetime value of your customer to get a good indicator of your customer relationship strength.