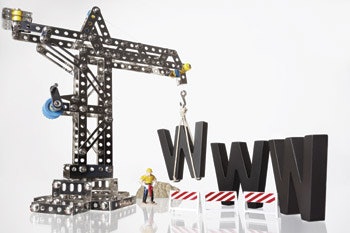 The most beautiful, well designed pool and spa websites don't do businesses much good if search engines are not finding them. Improving a site's search engine optimization, or SEO, starts with embedding key words in the site that accurately reflect the business's products and services. But the process gets a bit more involved, and whether you do this in-house or hire a firm to do it for your website, it's important to understand the steps involved in bettering SEO.
Below is a Search Engine Ranking Factors guide from Blue Fountain Media, which can help you appropriately place key words and choose title pages to ultimately improve your search-engine ranking.
On-Site Factors:
These are areas which are controlled by the website owner, which includes website content, links between pages, and domain information. The idea is to see each web page on a website as a separate piece of content that has the chance to rank for a specific group of keywords. Too often, website owners attempt to optimize their entire website with the same keywords on every page.
Keyword Placement Optimization:
Domain name:
-- What: The root domain of your website, typically what is between "www" and ".com". -- How: The domain should contain a keyword phrase being targeted. It is ideal to target multiple phrases with one common keyword. -- Tip: An addition of a keyword in the subdomain can help improve rankings as well. For example, rather than using the default www.example.com use widgets.example.com. Keywords in the URL are helpful as well (widgets.example.com/more-widgets/)
Anchor text: -- What: Text used to link to a web page, found between the HTML , as well as away from a page to other web pages. -- How: Use descriptive text when linking to inside pages of a website and link to other related content from every web page using similarly descriptive text. -- Tip: Be consistent about what keywords are used to link to internal pages on your website.
Title tags: -- What: The text between the