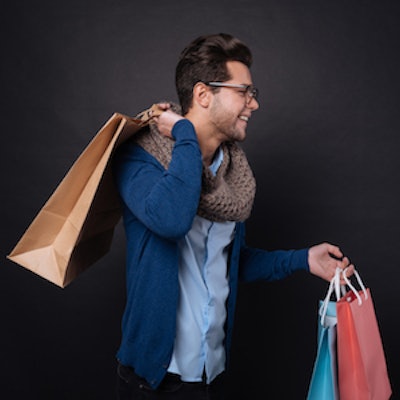 With millennials poised to seize control of the economy in just a few years, there's good news for brick-and-mortar retailers: Millennials prefer shopping in physical stores. This is supported by two reports released by omnichannel analytics companies SmarterHQ and Euclid.
According to Smarter HQ, 50 percent of millennials prefer shopping in physical stores. Euclid's report is more optimistic: it finds 59 percent of millennials made a purchase from a physical store weekly — which is higher than the 52 percent that purchased from online retailers.
"Our survey found that brick-and-mortar is alive and well with millennials, and the need for a strong, well-executed and cohesive omnichannel presence beyond online is key when capturing millennial spend," says Michael Osborne, CEO of SmarterHQ.
RELATED: Millennials in Hot Water
"Shoppers want from physical stores what they get from Amazon — a frictionless buying experience," Euclid CEO Brent Franson tells Retail Dive. "The question is, will brick-and-mortar retailers deliver? They're certainly positioned to do that, if they shape the store experience to align with consumers' high expectations for convenience."
Ramping up the in-store experience for millennials is as simple as interacting with them. Euclid reports that millennials are twice as likely to be influenced by a sales associate than Baby Boomers and Gen Xers.
That retailer-consumer relationship extends to the inbox. But be careful: Millennials don't want to be bombarded with emails; the SmarterHQ report finds millennials prefer one to three emails each month, tailored to their wants and needs. (In fact, the survey found that 70 percent of millennials are comfortable with retailers tracking their purchasing and browsing behaviors, which paves the way for personalized emails — like a sale notification for an item in their cart.)
The SmarterHQ report is available for free download here. More information on the Euclid report can be found at Retail Dive.