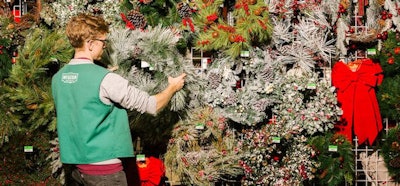 The holiday shopping season is in full swing, and specialty retailers everywhere are looking for ways to compete against big box stores and Amazon's two-day shipping.
One retailer, however, found a way to fight back by doing exactly what Amazon can't: decking the halls with Christmas cheer.
Every year, McGuckin Hardware, a mom-and-pop hardware store in Boulder, Colo., transforms into a winter wonderland, with arches of twinkling lights, employees dressed as Santa's elves, a harpist in the tool aisle and more. This cheery story offers yet more proof that creating an unforgettable in-store experience is a winning strategy against e-tailers and big box stores.
You can check out the good tidings at Inc.com.