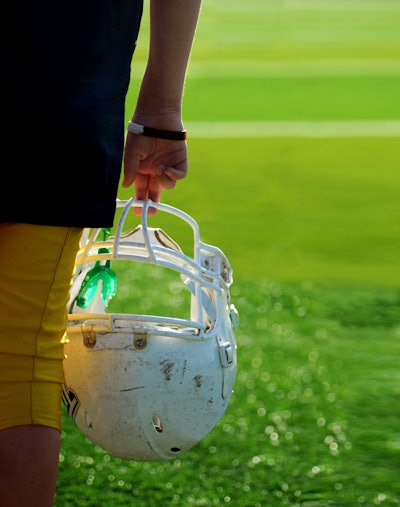 File Photo/UnsplasH
Parents and students in a school district in Virginia are urging leaders to provide more athletic trainers for student-athlete safety.
The Fairfax County School District is Virginia's largest school system, and WJLA-TV reported that there is growing concern athletes don't have the necessary support as athletes face risk on the field.
Students and parents are pushing the Fairfax County School Board to fund more full-time trainers in the fiscal year 2024 budget, the news station reported.
In Virginia's largest school system, there's growing concern athletes don't have the necessary support.https://t.co/ywGcSSVWW5

— 7News DC (@7NewsDC) January 25, 2023
"The player, Chris, happened to break his leg during practice and the trainer wasn't able to get down there until about 15 minutes after the injury occurred," W.T. Woodson High School athlete Matt Hyder told the Board.
The Fairfax County Public Schools told WJLA-TV that there should be two certified athletic trainers at each high school: one full-time and one part-time.
There are 29 high schools are listed on the FCPS website, but there are currently only 25 full-time trainers, 18 part-time and three newly added full-time floater positions, as reported by WJLA-TV.
Full-time trainers start out with a salary of about $63,000 per year, while part-time trainers receive three stipends that total about $16,000.
"It's very difficult to find someone to take a position that's essentially less than they'd get paid to work at McDonald's," Andrea Edelstein told WJLA-TV.
Edelstein has a son who plays football at Lake Braddock Secondary School in Burke. She said the trainers do a good job but that having two full-time trainers at every high school in the district would improve safety.
"Safety of our students is paramount so this is a need, not a want," she said.
One full-time trainer at an FCPS high school told WJLA-TV that he will soon be the only trainer at his school.
More public hearings on the FCPS FY24 budget are planned in the coming months.