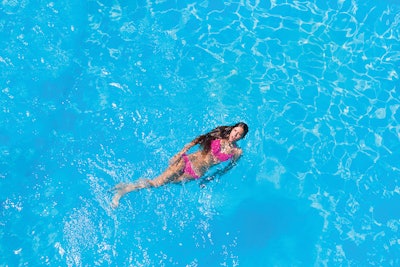 You can run, and you can try to hide from the taxman, but in France, where he's now equipped with AI in the sky, you have little chance.
The French government is now employing artificial intelligence and aerial photography to find homes with undeclared swimming pools, owners of which soon receive that rather plain looking letter with the return address that makes the blood run cold.
According to an article in Le Parisien, the idea began with a beta test almost a year ago, code named "Innovative Land," in which 20,356 pools were discovered by simply using AI to analyze aerial photos in a trial area, leading to nearly 10 million euros in new tax collections.
As in many places in the world, property taxes in France are based on home valuations, and based on results of the test, it turns out people sometimes forget to inform tax authorities of home improvements like swimming pools that would boost their tax bill.
This article first appeared in the October 2022 issue of AQUA Magazine — the top resource for retailers, builders and service pros in the pool and spa industry. Subscriptions to the print magazine are free to all industry professionals. Click here to subscribe.