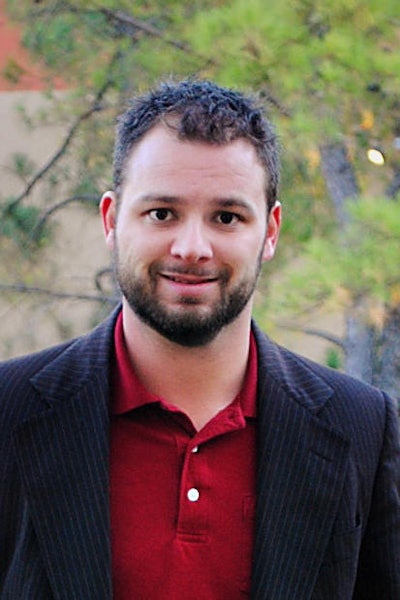 The art of design is complicated. Your client has his own dreams, ideas and expectations for a project, and as a builder, you have your own ideas as well. With that in mind, it's imperative to listen to, collaborate with and lead your clients through the building process. And it all starts with a great consultation. While there are many ways to make your initial consultation a success, these are the five most important strategies I employ when creating a great client relationship.
1. Get to know your client.
For me, this is a constant battle. After years of sales seminars and training, I was programmed to immediately tell the client about my product and why it is superior to the competition's. While this is an important step, people are more responsive to that information after they feel they know you on a personal level.
Knowing this, I reprogrammed myself to focus more on friendly conversation instead of going directly into my sales pitch. I try to spend at least 15 to 20 minutes just getting to know my client. Not only does this dialogue lighten the mood and allow the client to get comfortable with you, it oftentimes provides clues about which direction to take the design. For example, mention the flag they have flying outside from their alma mater. Let that be a conversation starter and let the discussion flow wherever it may go: college football, where they grew up, sports their children play. Ask about the wine collection they have prominently displayed in the great room or the hunting trophies on the wall.
Remember, when you walk through a client's door, you are literally walking through a door into his world. Taking note of your client's interests your client may make the difference between a typical custom design and a truly personalized "custom" design.
2. Remember, you are the pro.
As a design/build firm, my company focuses on the attributes of design over high-pressure sales. Our target client is usually budget-minded, but still willing to spend a little more to get what they want. They often come with big ideas, and it is my responsibility to bring their ideas to life by interpreting their thoughts and and injecting my ideas and professional experience.
But no matter how big their ideas are, or whether the client has built a pool before, it's your job to be the professional and guide them through the process. After all, clients also pay you to keep them informed. So don't be afraid to share your ideas with the client and give them feedback on their own. I have learned some valuable design lessons from working with clients throughout my career, but have also had to tell clients when an idea of theirs is not a structurally sound one.
One of the best ways to lend credence to your abilities as a designer: stay educated. While many consumers are savvy researchers these days, it is still your job as the professional to stay current so you can inform the consumer of their options. I believe it is a professional responsibility for designers and builders alike to attend trade shows and subscribe to trade magazines, such as AQUA Magazine, to keep up-to-date on the latest information on trends, technology and techniques. Your client will appreciate having a designer/builder who is knowledgeable and confident in their trade, and more importantly, they are more likely to trust you with your own ideas as a result.
3. Help your client set expectations.
When I meet a client for the first time, I always make a point to ask if they have ever built a pool before. Many times they have not and have no idea what to expect. As their designer/builder, it is important to immediately help them develop a set of realistic expectations.
I begin by explaining the process to them. I go through the basics: a general timeline, who is involved and what their respective roles are and who the client should contact for their various questions.
Of that list, however, timeline is the most important aspect to address. Recently, I had a client who, while in talks with other builders, was told to expect their project to take 40 days. In most cases, this is more then enough time to finish a project. However, after talking ideas and budget with that client, I realized that a 40-day timeline wouldn't work. In that instance, I explained why I felt the standard timeline was not enough and provided a timeline I could live up to (and make them happy).
When you lay out a timeline, you are setting an expectation with your client you are obligated to meet. If you tell a client their pool will be complete in 40 days, but it takes longer, do not expect a smooth end to the project. Instead, give yourself a reasonable amount of time and complete the project well before the deadline (when possible). Your clients will feel you have gone above and beyond for them, and you will move onto another project. Think of your consultation as a series of proactive measures by setting realistic expectations and addressing client questions and uncertainties in advance.
4. Help your client manage their real-world budget.
Before a client consultation ever begins, I commonly "pre-qualify" the prospective client to ensure we are a good match for our style of construction and design. I do my research by visiting real estate websites like zillow.com to get an idea of the house value, architectural style, materials employed, etc. For the consumer who is not sure where to begin with a budget, this research can help determine a realistic financial stipend for the pool based on an approximate home value price. In most cases, a consumer living in a $250,000 house is not going to spend $150,000 on a swimming pool.
From my experience, an expected budget for swimming pool construction usually falls between 25 and 35 percent of the home value. Stay away from providing ballpark figures; it sets a subconscious price point expectation that may or may not be met. Even when clients say they understand how loose a ballpark figure can be, they'll remember that number.
Instead, work with a budget your client is comfortable with and don't exceed that limit. Ultimately, the client may exceed their original figure to get what they want, but that is a decision they make without pressure from me. Rather than giving them a "shoot from the hip, pre-designed" number, shocking them with a high figure up front or post-design, you have kept them comfortable, shown them what is possible within their budgetary allowance and likely gained their respect as a professional. When helping a client establish a budget, be open and honest. But more importantly, be realistic.
5. Follow up.
Your opportunity for a good first impression does not end when you walk out the door. While a small detail, there's one thing you can do to make you stand out: thank you cards.
Within 24 hours of that first meeting, send your potential client a thank you for meeting with them. Not only does this put your name in front of them again with a positive presupposition ("I look forward to the opportunity…"), it also says you are willing to communicate with them and opens the door for them to continue communicating with you.
Clients often need clear, step-by-step directions for what to do in order to move forward. With your thank you note, you can do just that. Write something like, "Call me when you are ready to sign your construction agreement and we will begin finalizing your plans."
This gesture can be as elaborate as a thank you gift package or as simple as an email. The point is to get your name in front of them and leave them, yet again, with a warm confidence that you will be the one that takes care of them.
While there is not guarantee for every potential job, employing these techniques will give you the upper hand every time. By getting to know your client, engaging in open discussion and avoid hard-selling tactics, you will leave your clients feeling confident and informed. The reputation you leave with people, clients and otherwise, is just as important as the construction agreement you sign.