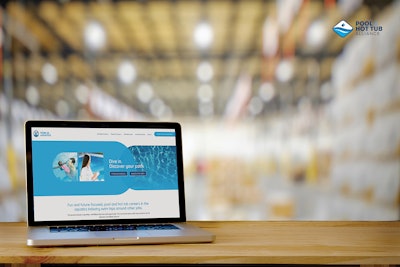 The Pool & Hot Tub Alliance (PHTA) recently launched Work in Aquatics, a groundbreaking workforce development effort aimed at revolutionizing career opportunities within the pool and hot tub industry. Developed by a collaborative group of industry leaders from all sectors and supported by the PHTA Board of Directors, Work In Aquatics aims to attract individuals interested in pursuing fulfilling careers in this dynamic field. Its comprehensive website, www.workinaquatics.com, will serve as a central hub for information, resources, and connections for jobseekers.
Work In Aquatics is just one part of the larger Pool Professionals Pipeline initiative announced by PHTA at the end of 2022. When the demand for residential pools skyrocketed at the beginning of the pandemic, employers across the industry took the opportunity to expand their business — but found themselves facing many challenges in hiring and retaining employees.
Nearly half of the United States workforce is set to retire in the next decade, and less than 9% of new workforce entrants are joining the skilled trades. At the same time, the pool installer field alone is projected to grow more than 14% through the end of the decade, producing more than 68,000 new job opportunities. The goal of Work In Aquatics is to bridge the gap between demand and supply by attracting talented individuals to the industry and developing their skills to keep them in the industry.
HOW IT WORKS
Work In Aquatics adopts a multifaceted approach to address workforce development. The website houses a wide range of resources catering to young professionals looking for their first job, military veterans entering the civilian workforce, career-changers exploring a new path, and anyone else curious about what a career in the pool and hot tub industry has to offer.
Potential jobseekers can find valuable insight into different career paths, including construction, manufacturing, retail, lifeguarding, and more. Expected salaries and earning potential are also explained. Site visitors can explore the diverse options available and gain a deeper understanding of each role's requirements and career potential. The Work In Aquatics website also features real-life success stories from professionals already working in these roles, to help jobseekers see and hear what it can be like to be part of this industry day to day.
"PHTA is raising awareness of all the great career opportunities available within our industry," says Sabeena Hickman, CAE, president and CEO of PHTA. "We want to remind jobseekers that a rewarding career is within reach, regardless of education level or previous work experience."
Work In Aquatics also highlights the numerous ways to train for certain positions. For those interested in service jobs, they can learn more about the PHTA Registered Pool Maintenance and Service Technician Apprenticeship Program, registered with the U.S. Department of Labor. There is also information available on several PHTA professional certifications, including Certified Pool & Spa Operator (CPO) and Certified Pool & Spa Service Technician (CST).
When jobseekers are ready to take the plunge, they can click over to the Work In Aquatics online job board and discover the hundreds of open positions available throughout the country.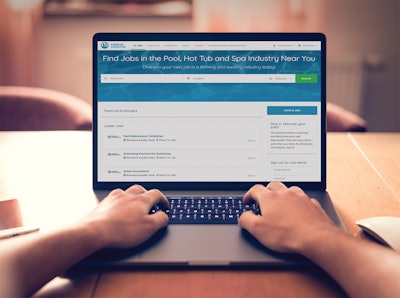 BENEFITS TO THE INDUSTRY
A key component of Work In Aquatics is the dedicated online job board, located at careers.workinaquatics.com. The employer side of the job board, which is available exclusively to PHTA members, gives companies the opportunity to create a profile and upload an unlimited number of job postings for free through the end of 2023.
The job board highlights the numerous possibilities for jobseekers interested in joining the pool and hot tub industry. Builders, service companies, manufacturers, aquatics facilities, and everyone in between can post their open positions, allowing jobseekers to understand the full breadth of opportunity this industry provides.
PHTA has launched a targeted awareness campaign to drive potential jobseekers to the Work In Aquatics career site and job board, ensuring that the people who land on the site are actively interested in joining the pool and hot tub industry. The campaign includes dedicated social media channels on Facebook and LinkedIn, public-facing informational articles published by a range of magazines and websites, and advertising that raises Work In Aquatics to the top of search engine results.
Another component of the Pool Professionals Pipeline is employer resources, developed specifically for those in the pool and hot tub industry. PHTA is expanding the Careers section of its main phta.org website to include information on employee retention, how to enhance your interview process, tips on writing a successful job description, and other topics that will make hiring and managing easier.
"The importance of the Pool Professionals Pipeline initiative cannot be understated," says Hickman. "We heard the industry's concerns loud and clear, and we're proud to unveil this next step in our plan to welcome jobseekers to our industry and support our members in their recruitment and management needs."
A robust workforce contributes to the overall economic growth of our industry. As more individuals enter the field, businesses thrive, leading to increased job creation and revenue generation. PHTA is proud to play a role in developing the workforce and encouraging a wider audience to Work In Aquatics!