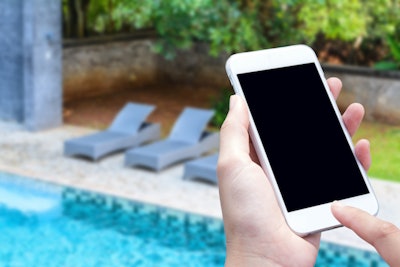 A service tech is pushed by his customers to "show his work" with before-and-after photos of pools on his route. Is that a fair request, or are these customers asking too much? Industry pros share their takes:
The Question
Steve Crowley
Crowley Pool Service | Canton, Mass.
"Does anyone else take before-and-after pictures at every cleaning? I have been forced to do this on top of leaving a report at every pool. I'm just trying to determine if I have some tough customers or the cleaning side of the business is like this everywhere. Any advice or input?"
RELATED: What Would You Do: The Lazy Employee
Answers:
Craig Perkins
lightsystems.us | Loxahatchee, Fla.
"I would email the report and CC myself each week; it's a good way to keep a record of what time you were there. Or, if you want to make it easier, you could try iON software. It'll also attach a weekly bill with the picture, which is a nice opportunity to get paid sooner."
Jason Gibson
ClearWater Pool & Spa Supplies | Pearcy, Ark.
"I have Zubie on my work trucks, $99 a year. If I get a call saying we weren't there I snapshot the tech's route, showing how long they were at his house and what time.
"If we took pictures of every pool, I can't imagine what we'd do with all of them. We'd never be able to tell whose pool was whose by the end of the day, let alone by the end of a week."
Jen Lydon
Clover Pool Care | Pensacola, Fla.
"Here in the South, you do have hard clients. I couldn't imagine sending a pic to every person. Time to drop those people and replace them with clients that trust you."
Erik Taylor
Chlorine King Pool Service | Seminole, Fla.
"I email a full report after each visit along with a time-stamped photo. Completely eliminates the 'did you come today' and 'did you clean my pool' questions."