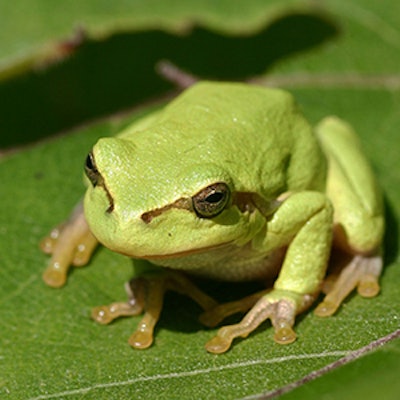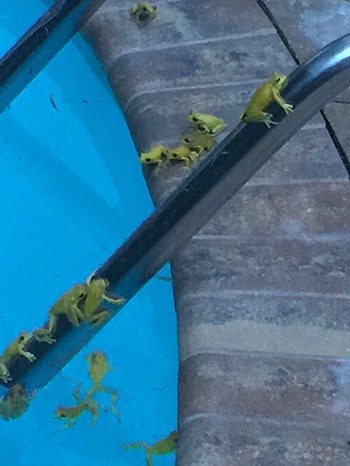 Spring is traditionally the mating season in the animal kingdom, and while the sight of baby geese and deer can bring a smile to our faces, it can also on occassion cause some serious frustration.
Tony Summa of Edgewater, Fla., knows from experience. Last month, while checking on the backyard pool, he was shocked to discover more than 100 tree frogs turning his pool into a breeding ground.
"We're from Connecticut, so when we saw that. We were in total shock," homeowner Tony Summa told WKMG-TV.
"There were a ton of eggs in the pool. I'm really afraid of the dog eating them and getting sick," he added.
At a loss for how to manage his new house guests, Summa posted a photo of the issue to a neighborhood Facebook group.
"I think you have a plague, try reading the Bible and praying," one neighbor wrote in response.
Summa's first strategy in his fight against the frogs: dumping in a lot of chlorine. Unfortunately, the frogs didn't seem to mind it.
"Essentially, they're eating all that chlorine when they jump in there and do their thing at night," Justin Gierhart of Clear Blue Pools told WKMG.
Instead, Gierhart suggested using pool salt, which is poisonous to frogs. Summa said he'd try that next.