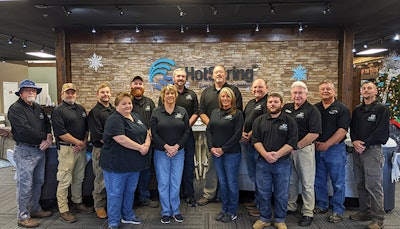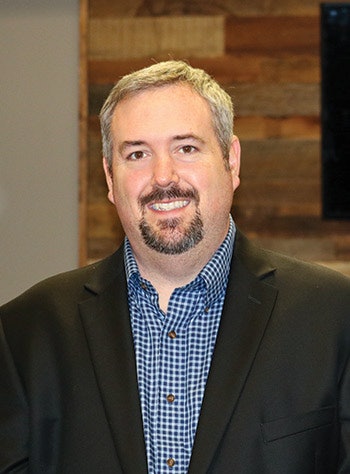 "You could say that this business runs in my DNA."

—David Isaacs
Owner, Isaacs Pools & Spas
"We have to start at the very beginning," says David Isaacs, owner of Isaacs Pools & Spas.
It all started when Bill Isaacs Sr., David's grandfather, hired a builder to install a vinyl-lined inground pool at his home. After he wasn't satisfied with the work, he fired the installer — and finished the pool himself, with help from David's father, Bill Isaacs Jr. "It was at that moment that they decided to begin building pools," recalls David.
When David was seven years old, his father brought his business home and built a stop sign-shaped, vinyl inground pool in their own backyard. "Some of my most cherished memories growing up were in that stop sign pool," says Isaacs.
Despite growing up in the industry, David could not imagine going into the pool and spa business, and in 1996, he left for his undergraduate degree and went on to get his masters. His life might have gone in a completely different direction, but tragedy struck the Isaacs family in 2002, and completely altered the course of David's life. His father, at the age of 45, suddenly passed away.
"There are no words to describe what this did to my family," says Isaacs. "At the time, I didn't realize that my father's death would have such an impact on my family, our business, myself and the trajectory of my personal and professional life.
"We had no choice then but to get in his truck, answer his phone and begin doing his work. The entire business was in my father's mind. Everything was a constant reminder of him, his influence and his legacy."
Eventually, David agreed to join his mother in the family business and carry on the work of Isaacs Pools & Spas. And today, after his mother's retirement — he promised himself that he would send his mother off to a dignified and comfortable retirement — David is the company's sole owner. The business is now doing better than ever before.
"One of my proudest moments was when my nephews, Jake and Jordan Isaacs, stated they were proud to say their last names because people associate it with Isaacs Pools & Spas," says David. "At one point in my life, I was sure I would NOT work in the swimming pool industry, but life had a different plan for me."