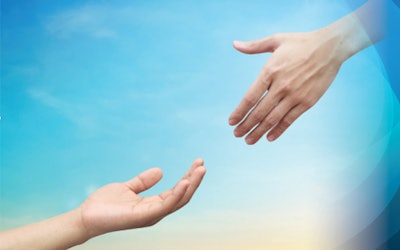 The main limitation on growth in the pool and spa industry is consumer demand for the product. This has different facets, including desire for recreational water and the state of the economy, but certainly a core driver of demand for pools and spas is the perceived performance of companies and their word-of-mouth reputation among consumers for being able to effectively build and support these products.
That's a higher level view, which sees the industry as a whole, and sees all those employed in the pool and spa business as united in their effort to provide a great experience to every homeowner. In this view, it's in everyone's best interest to share information, best practices and encourage professional standards in order to create more happy pool and spa owners who tell their neighbors and thus maximize the size of the overall industry pie.
Another view holds that every pool and spa company competes with his neighbor in a zero-sum game, and what is bad for one is good for another, and thus, sharing information and helping raise everyone's game is bad business.
Both views have their adherents. Often it's a company's geographical region that determines the prevailing view. In the long run, however, the ability of the pool industry to break out of its niche into the wider prosperity may rest on its ability to see itself in a larger context.
There is evidence that this higher level viewpoint is spreading. The commitment to education is deeper and more universal than ever, and the emergence of pool professional communities sharing information on Facebook and through podcasts portends a possible shift in attitudes. There are anecdotal reports of cooperative relationships between companies where agreements to share equipment or information lead to mutual growth.
For this story, AQUA spoke with several veterans about their experiences in the markets they serve and the possibilities for a more enlightened industry.
ELBOWS OUT
Steve Kenny is a designer/builder/ service tech based in East Hampton on Long Island, N.Y., a market where hard-boiled competitors fight for business among the regions ultra- high-end clientele. According to Kenny, it's a market where knowing more than the guy down the street is still highly valued among many.
"In this area, it can be really cut throat," he says. "That mentality of holding onto trade secrets is definitely still out there, and it's more common than some people think. When I was getting started, there really wasn't anyone around here sharing anything. It was completely dog-eat-dog."
These days Kenny has benefited from a number of educational programs in the industry and now positions his company in an elite category where every aspect of building and servicing pools is executed at the highest possible level. As he reports, however, getting there was not easy.
"I was determined, so I fought through it and eventually found some key resources and people who were willing to help, but it took a long time, and we're still always learning and improving."
While the relative scarcity and seasonal nature of the northeast markets may exacerbate the divide between informational haves and have nots, the issue remains brutally prevalent across a variety of regions and markets.
"That attitude is rampant in our industry," says Mike Nantz, president of Texas and Caribbean-based Elite Concepts, and long-time industry instructor. "I've run across it in all sorts of ways. For example, many of the subs I work with will tell me that other builders don't want them to share how they do things, so they can maintain a competitive advantage."
And make no mistake, he adds, the issue extends far beyond the realm of the builder. He's also run into the same secretive attitude among some designers and other aquatic specialists. "Another example, there's a fountain company I know in this area that's incredibly guarded with their information," he explains. "They are adamant about not sharing anything with anybody because they think their "secrets" are what keep them in business. It's ingrained in their thinking."
COVERING FOR COLLEAGUES
Robert Foutz, Jr. is a veteran independent service tech in Huntington Beach, Calif., with nearly four decades of experience. He's also a long-time instructor at the Western Pool & Spa Show, contributing writer for industry newsletters and trade magazines, and a chapter president of Independent Pool & Spa Service Association. He is, by any measure, a seasoned industry educator.
According to Foutz, the abundant Southern California market, combined with the legions of independent service technicians, has created an environment where exchanging information is a cornerstone of doing business.
"There are so many pools and so many service techs, you can stop at an intersection and probably see four service trucks going in different directions, so there's really never any need to compete for accounts," he explains. "You can basically service as many pools as you want or are able. This market is mostly a one-man/ one-truck concept, so it's very different from places where one company employs a dozen techs and has a fleet of trucks. It's a whole different animal here."
For Foutz, the practice of sharing information with so-called competitors is practically a given, because it's such a necessity. "The main idea is that by educating people, it creates a better image of us, that we're not all these hairy legged people who aren't all that bright and just clean pools," he says. "The truth is that you could probably train a monkey to vacuum a pool, but to keep the water balanced, to keep the stains and scale off the walls, that does take a bit of intelligence and know how, and the same thing with all the repairs and equipment. There's a lot to know."
Each year at WPSS in nearby Long Beach, Foutz teaches a class titled "How a Pool Works," a primer on pool equipment and basic pool operation. The popularity of the class as well as the lack of knowledge demonstrated by some students, he says, is a strong indication of the importance of free- flowing information, and a reminder that everyone starts out uninformed and has to learn from someone.
"You'd be surprised how many people I come across that don't really understand the basics," he says. "That's why the real name of the class should be 'Dumb Mistakes', meaning dumb mistakes I've made and had to fix, and dumb mistakes I've seen other people make and had to fix. The folks at the show weren't really hot on that title, so the idea became why do people make dumb mistakes? Most of the time the answer is because they don't know how a pool works. So I teach this basic class about how pumps pump, how filters filter and how a heater heats. It's about the basic schematic of a swimming pool."
Educating his peers is not only for the annual confines of a tradeshow seminar, he explains, but also more commonly unfolds in the casual give and take at IPSSA chapter meetings. "I've tried to make the chapter feel more like a club where we get together, have some pizza and a beer, and talk about our businesses and what we're experiencing. That's what I strive for and what all of IPSSA strives for."
Ultimately, Foutz says, educating one another helps chapter members help each other in times of need. "Right now, we're covering pools for one of our members who had a heart attack last fall. That's only possible because we have become friends with each other, and there's so many of us," he explains. "We share with each other, and you can't help but become close when you get to know each other. So, when one of us goes down for some reason, we step up to help see them through whatever it is they're dealing with. We know that at some point, we'll be in that position and will need help."
WHY DO IT?
To be sure, the motivation behind teaching and sharing is largely personal for those who step into the role of mentor, coach or instructor. According to Nantz, his more than 20 years of teaching has been driven by a set of values instilled in him by his parents.
"I've thought a lot about why I do it, and there's no real cut and dry answer," he says. "I know a big part of it is that it just makes me feel good to share information I have that others don't. Maybe it's as simple as that. My mother and father taught me that if you help others get what they want out of life, it would turn ten-fold back to you. It really comes down to the power of giving."
A big part of his motivation also stems from seeing the damage that an untrained workforce can inflict on the consumer, and by extension, the industry's overall reputation. "I do hate to see what happens when people in our industry don't know what they're doing and don't do the right thing for the customer as a result of their lack of knowledge," he says. "That's bad for everybody involved. I don't think having ignorant competitors is ever a positive, even though there are people who see it that way. You don't look good by comparison; instead, we all look bad because we're in the same industry."
On the other hand, he says, that when better-informed professionals populate the industry, especially those who are always eager to learn more, everyone is uplifted.
"It elevates our standards, it elevates best practices, it elevates the dollars, it elevates our reputation, and it ultimately expands the market as we create more and more satisfied customers. And, it also elevates our self-esteem, individually and as an industry. There is no downside to educating others in our industry. There are only pluses."
"That's why education and a willingness to share are so incredibly important," Kenny adds. "Pools require very specialized knowledge, so if you don't have educators who are willing to share what they know, we're in deep trouble. That concept of keeping everything to yourself is completely backwards. It's shortsighted and counterproductive. By contrast, when you participate in the free flow of information and continue to raise your sights, there's no limit to what you can achieve."