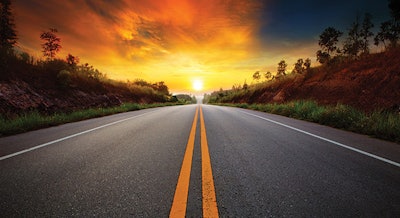 For the managers with a keen understanding of the significant expenditure of time and money central to any hiring process, a worrisome statistic made the rounds last year. A survey of millenials and members of Generation Z, conducted by the professional services network Deloitte, found that 43% of these younger workers expected to leave their jobs within two years time.
The discovery that nearly half of the most recent entrants to the workforce are itching for a change of locale matches a broader perception. Even as the millennial demographic has grown — this year, millennials will overtake baby boomers as the largest adult population group in the U.S. — they are dogged by conventional wisdom stating they're simply not going to stick around in an organization.
The perception isn't without merit, of course. By any reasonable measure, millennials are indeed more likely to quit a job than current workers whose birth years place them in Generation X or among baby boomers. But that's a faulty comparison.
As writer Larry Alton pointed out at Forbes, the job-hopping is less a trend tied to a specific generation than a truism of younger workers. When Pew Research compared the retention trends for modern millennials with those of Generation X at roughly the same age (from a survey conducted around the year 2000), the numbers were notably similar. When Generation X was in the 18-to-35 age range, 59.9% of them stuck with employers for 13 months or more. For millenials, the same rate, as measured in 2016, was 63.4%. That's an uptick, but hardly a revolutionary difference.
RELATED: Millennials: Reaching the Generation We Need
Even if the fickleness of younger workers isn't entirely a new circumstance, it remains a challenge for businesses yearning for stability. Luckily, one key difference does exist with millennials as compared to their predecessors: a sharper understanding of why they're inclined to leave their positions. In turn, strategies can be implemented to make it more likely that they'll stay onboard.
A 2008 survey conducted by the workforce development group Bridge determined that millennials' preference is to remain loyal to a single company. A surprising 56% of millennials felt workers should stay with an employer for 20 years or more. In the same study, millennials laid out the conditions that would make it more likely for them to meet that goal. According to the Bridge survey, 86% of millennials said ongoing training and other professional development opportunities would be a strong incentive for them to remain with a company.
Robert Blanda, owner of New York's Mill Bergen Pools, has seen the desire to contribute and advance among his millennial employees. He says those traits further translate into a desire for greater purpose in their work.
"They're definitely about gratification, but not just financially," Blanda says. "Mentally, they want to be gratified. They want to be doing something that's adding to the health of the company."
Like any ideal contributor to an organization, millennials want their success to align with an equal prosperity for the company. They want to know they're contributing to moving the organization forward and that their contribution will be recognized and rewarded. Laying out a course of action and developing strong feedback loops can help foster and perpetuate that exact environment.
RELATED: Millennials Tell it Like it Is
But some experts throw up a note of caution, too, noting many millennials operate with dueling comfort zones. They're prepared to operate collaboratively, but also crave the autonomy — and level of trust it represents — of being left to do their work without the stringent oversight of micromanagement.
"The more you set a specific goal or outcome and let them figure out the way to reach it — not force the way of the company or manager on them — the better. It gives them a stronger sense of accomplishment if they're not told how to do it," Ultra Mobile founder and CEO David Glickman told CNBC.
It's also beneficial for the professional destination to have some personal weight for the millennial worker. They see their time at work as an investment that should pay off, not just in a check at the end of the week, but with long-term possibilities. To that end, it's vital for the pool and hot tub industry to emphasize the underappreciated array of paths that can be taken to new and intriguing challenges.
"Nobody thinks of all the opportunities on the management side of the industry," Blanda says. "There are salespeople, manufacturers and a complete infrastructure where people become presidents, vice presidents and sales managers. These different jobs are all in our industry."
Helping younger employees identify the goals they can reach is a simple, efficient way to keep them committed. No one's looking for an exit ramp when they know the highway leads to their desired destination.