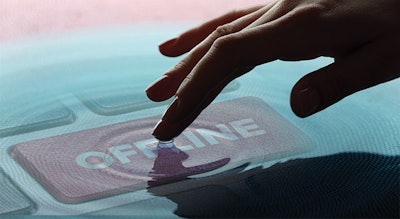 The early days of 2019 brought a momentous occurrence when Amazon muscled past Microsoft to become the most valuable publicly traded company in the world. At the time, Amazon hit a valuation of $810 billion, and the idea of the company moving permanently into trillion-dollar territory suddenly seemed highly plausible.
For many, that milestone wasn't cause for celebration. The daunting size and tremendous reach of Amazon means the online retailer that started as a place to peddle books now competes with practically every store that unlocks a front door every morning. It's not the only online challenger to brick-and-mortar stores, but it is certainly most representative of the struggle smaller businesses face as they try to maintain a strong customer base when a whole world of products are mere clicks away.
The pool and spa industry isn't immune to this challenge. Whether it's the assemblage of repair parts that can be bought online or the unreasonably (and often deceptively) reduced prices quoted on fly by-night websites, the influence of e-commerce has majorly disrupted pool and spa retail.
Even so, there are advantages smaller shops can leverage against the digital tide.
In particular, brick-and-mortar stores have the ability to provide personal attention to a customer's needs. Amazon can create the most intricate (and intrusive) algorithms in history, but they'll still remain woefully behind in responding to the specific concerns and questions that invariably crop up as a homeowner ponders a hefty investment to transform their backyard. On the other hand, well-trained employees can engage with whatever dilemmas come through the door. As Lawrence Caniglia, president of the Association of Pool & Spa Professionals, noted in a previous interview with AQUA:
RELATED: Winning Against Online Merchants
"What's the one thing you can get in a retail store that you're not going to get with an online experience? You're going to get a live person talking to you about your questions."
Established expertise on the front end of a commercial interaction is valuable, but the background necessary to provide ready answers holds even more power in matters of maintenance, repair and other ongoing relationships. A pool is hardly on the level of a central air system or a major kitchen appliance when it comes to urgency in pursuing repair, but most want to get problems fixed sooner rather than later. And ease is a major factor.
Even if a pool owner is handy enough to handle repairs on their own, there's a vast difference between an e-commerce option and the store down the road. The confidence that comes with bringing a part into an expert who can provide the exact match simply can't be found scrolling through a near-endless inventory list online. And the immediacy of getting the needed item — no expedited shipping, no delay — is similarly out of reach of the digital competition.
Obviously, the ongoing maintenance pools and spas often need can't be added to an Amazon cart, either. As a bonus, that's precisely the dependable, recurring revenue that can help a small business keep the books balanced.
So much of the burden of maintaining a healthy pool and spa business is met by remembering the fundamentals.
As John Thomas, president of Pinch-A-Penny Pool Spa and Patio, said in an interview with Stores: "Our focus is to provide as many of the products and services a pool or spa owner might need, at a fair price, in a clean and convenient manner, and to make sure the people charged with the responsibility of serving the customers do so with knowledge, friendliness and integrity."
Creating this supportive environment for the customer is imperative, but it might not matter if buyers don't find their way to the store in the first place. Getting ready to provide the right experience is a first step. Making sure the customer directly discovers that experience is the next one.
RELATED: Counterpoint: Online Retail Sales HURT the P/S Industry
In order for the customer to experience the offline difference a smaller pool and spa store can deliver, a little elbow grease might need to be applied to the online presence, too.
As entrepreneur David Kalt wrote recently in Forbes, "A recent study released by the eCommerce Foundation found that nearly 90 percent of consumers do preliminary research online before making a purchase online or in-store. Consider how you can help your customer during this step of the buying process. If you're listing inventory on your website or on an online marketplace, think about all the questions a potential buyer might have and make the answers easily accessible."
The anticipation of a buyer's needs circles back to the key advantage a local pool and spa provider has: expertise. With the help of trade organizations, smaller shops can provide not only deep knowledge on equipment and designs, but also invaluable guidance on the unique local and state regulations that must be followed.
The aquatics and backyard experience retailers that provide strong support every step of the way will enjoy the benefits of the resulting relationship, built as sturdy as the pools themselves.