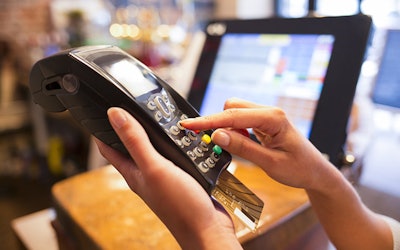 Specialty retail is an amazing market to be involved in. Pool and spa retailers are considered "specialty" since we focus on a particular niche of products and cater to the most coveted demographic in all of retail: the mass affluent and emerging affluent consumer.
This demographic is one most industries strive to reach. Those who fall in this demo have an annual household income of over $75,000, with an average income of over $180,000, and are the target of every luxury brand that there is. This consumer group is the gold standard of retail, and we are very fortunate in our industry to predominately concentrate on this consumer. (Yes, we do sell products that dip below this demographic, but by far and large, our industry targets affluent customers.)
But getting those customers to come to your store can be a challenge, especially when you're competing against other pool and spa companies in your area as well as big box stores and the internet.
The best way you can compete is to meet — and exceed, where possible — your customer's expectations. To help, I've identified the four biggest trends in pool and spa retail. If you're looking for a leg up on the competition, read on.
OUTDOOR LIVING
Today's consumer is expecting much more than the typical mom-and-pop pool store experience. They want a one-stop shop for all of their backyard needs, be they in the pool or around it.
This is great news for retailers in our industry! Today's consumer wants to spend more money on that backyard than ever before, which is great motivation to expand your product selection (if you haven't already) to include products like:
Outdoor Kitchens: Depending on your market, you can offer simple pre-fab kitchens to custom designs and anything in-between.
Fire Features: Fireplaces, fire pits, torches, patio heaters, lanterns, there's a whole range of options that, again, can be tailored for your market. Do you live in a Tiki torch market, or do you live in a custom fire pit market?
Lighting: Consider landscaping lighting like accent lighting (even the fun patterned light projectors for the holidays), up lights, down lights, pathway lighting, solar lighting, LED options, etc.
Entertainment: The backyard, or the outdoor room, blurs the lines between indoor and outdoor by bringing the comforts of the indoors outside. That includes electronics like outdoor TVs, speakers and audio systems.
RELATED: Design Inspiration: 6 Takes on the Outdoor Room
Water: Not just pools and spas, but also ponds, waterfalls, koi ponds, water walls and fountains.
Dining and Furniture Options: Style and comfort are key elements for the backyard. Those who entertain will love outdoor sectionals with fun accent pillows, while a dining set pairs well with an outdoor kitchen. Chaises will appeal to those who love to lounge, and hammocks are great for small spaces.
Shade Structures: In addition to standard options like pergolas and gazebos, there are options like shade sails that are taking the market by storm. Those with a larger budget may opt for a custom-built, open-air room.
Your store, either inside or outside, needs an area to show these items. If you have outdoor space, for example, dress it up with vignettes that include the items I listed above. Think of Ikea — their stores are filled with vignettes that tell a story of how their products can be used, which helps customers envision these products in their own home. Showing outdoor living products in a real setting works similarly by inspiring people to rethink their own backyard. And when they're ready to buy, you're the brand who gets the sale.
The best part of transitioning into outdoor living is that you are not limited to pool or spa customers. Your target customer is anyone who has a backyard. Most outdoor living retailers find a good portion of their business goes to those who either can't have or do not want a pool in the backyard, but are interested in everything else.
APPEAL TO THE SENSES
Successful retailers also understand that you need to appeal to the consumer's five senses. When done correctly, you've helped encourage them to stay longer, make purchases and come back for more — all on a subconscious level.
RELATED: Sensory Sales for the New Consumer
Sight: The store needs to be clean and organized. (Keep an eye out for dust!) Ensure you have easily visible walkways and a clear path through the store. Your shelves need to carry a breadth of product so the consumer trusts you have everything they need.
Touch: Sixty-five percent of affluent consumers expect to feel and touch merchandise before they buy. Make sure your displays invite consumers to operate controls, touch products or feel the warm water.
Scent: I realize it's hard to keep that pungent chlorine odor at bay, but your store needs to have a pleasing scent. Try a scent system, which will pipe pleasing scents into your store. It may seem like no big deal, but a pleasant scent helps boost brand loyalty and keeps your customers in your store longer.
Sound: Choose music that harmonizes with your business. Pool and spa stores are all about fun, and your music should match — Top 40 tracks from the '80s, '90s and 2000s are great choices. Stay away from open air radio.
Taste: Offer shoppers a beverage such as bottled water, iced tea, lemonade, coffee, tea or even hot chocolate in the wintertime. Consider keeping ice cream treats on hand during the summer to keep kids occupied while their parents shop.
OMNICHANNEL
So we have talked about your physical store, but what about your online store? I'm not talking about websites that ship all over the company, but a website that allows you to serve the customers in your local community through a new channel.
If you don't have an e-commerce site, it's time to get on board. According to digital marketing firm Invesp, 51 percent of people surveyed said they picked up an online order in a store in the last year. Thirty-two percent did so for convenience, and 30 percent did so because they needed an item the same day and could not wait for delivery.
So the statistics are overwhelming in favor of opening an online store. While you'll always have customers who want to come in and shop in person, there's a growing market of consumers who prefer to buy during lunch, while in traffic, during the middle of the night or while waiting for their latte. Without an online channel, you're missing out on these customers.
RELATED: Technology: A Small Business's Secret Weapon
In addition to an online store, your website needs to have rich content about the products and services you offer. According to MineWhat, an e-commerce firm, 81 percent of consumers conduct online research before they make a purchase and 61 percent will read product reviews before making a purchase.
Is your online image up to date? Make sure you post current, relevant information, including detailed product and service information. And encourage your customers to post reviews, which provide third-party verification that you and your brand are doing a consistently good job at what you do. At the end of the day we know that people believe online reviews, even when those reviews are not written by people we know.
PERSONALIZATION
Finally, today's consumer wants personalization. They want offers mailed or emailed to them that are relevant to their needs. (For example, your hot tub customers aren't looking for emails about pool chemical deals.) In other words, they want you to understand what they own and produce special offers for them — delivered via their preferred method, be it text, mail, email or phone call.
They also want to be rewarded for their loyalty to you. That includes classic loyalty programs, of course, but also a record of their purchasing history and the equipment they have. If they have an algae flare-up and can't remember what clarifier they bought from you before, you should be able to look it up and sell it to them on the spot. (This is were a POS system comes handy!)
Retail in general has changed more in the past 10 years than it has in the past 100 years. Smartphones, social media and emerging technology is changing our word rapidly, and it's our job to keep up.
Though this might feel a bit overwhelming, start by understanding what has made you successful. From there, build on your success by using some of the points mentioned in this article. As each year passes, keep adding, changing and evolving with the consumer. In the end, you will win. 
---
Ted Lawrence, POOLCORP Corporate Retail Category Manager, has been in the specialty swimming pool industry for more than 24 years and is known as a leading authority on omnichannel retail. He is an award-winning international presenter at dozens of industry events globally.