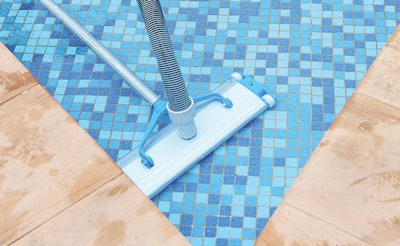 After 10 years in the pool industry on the East Coast, I traded pork roll for palm trees and headed to Los Angeles, opening my first company without partners or investors — which has been great, but now what?
With your name on the lease and the business loan, you feel intense pressure. You look around, and you see some competitors thriving, while others crack and fold. Why? Under similar conditions, why does one company wither and eventually close its doors while another goes on to open up franchises in multiple states?
The answer is simple. One owner is prepared, and the other one isn't. No matter by whom — a parent, mentor, professor or even a coach — someone pounded some hard lessons into the thriving owner's coconut long before swimming pools were even a thought.
RELATED: Does a College Education Matter in the Pool and Spa Industry?
You think to yourself, "Am I the thriving owner? Do I have what it takes?"
A thousand things have to be done immediately. You need to file for your EIN, get some kind of accounting system in place, build a good website and email list, write a blog, get your name out there, get your marketing machine into gear, the list goes on and on. If you stop and think about it, your head spins.
One of my mentors growing up once told me, "The best and worst thing about being the boss is there's no one there anymore to tell you what to do." This scared me to death. There are times when I'd give much for someone to tell me what to do next.
I take stock. I have two things going for me: I know what I'm good at, and I know I have a lot to learn about business. How do I do that?
In the swimming pool industry, there are all sorts of education requirements, certifications and classes. They cover everything from testing water to troubleshooting a heater. Which, don't get me wrong, is super important. But are we really giving our industry the best chance to produce successful entrepreneurs?
RELATED: How Do We Attract Young People to the Fold?
Take a look around for those, "How to build a successful business from the ground up" classes. Go ahead, I'll wait. You're going to find a lot of pump seminars, but there isn't much in the way of guidance for someone trying to launch an enterprise. Which brings me to my point:
We need some way of conveying business knowledge to the rising generation. If we don't show the young men and women in the industry how to run a successful business, the industry will stagnate, with the big guys getting bigger, gathering up the existing market, and the new guys dropping like flies.
Hiring quality help right now is almost impossible, and if we continue on with this "us against them" attitude and instead of looking out for the industry as a whole, there's going to be nothing left. We have to find the time and the will to mentor the next generation of pool and spa business owners.
The generational crisis in our industry is a slow-moving storm, but the thunder is in the distance. Just look around at the business leadership at one of our trade shows. There's a lot of white up on top of old Smokey. That huge base of business leadership must come together and show the younger ones how to become successful. Trust me, they are years away from stealing any of your business. But if nothing changes, we'll all end up out in the rain.


Steve Sherwood learned the pool and spa business running his family's residential and commercial pool company in New Jersey. Now he's finding out what service life is like on the opposite coast, where he's launched his own business, Sherwood Pool Consulting.
Comments or thoughts on this article? Please e-mail editors@aquamagazine.com.