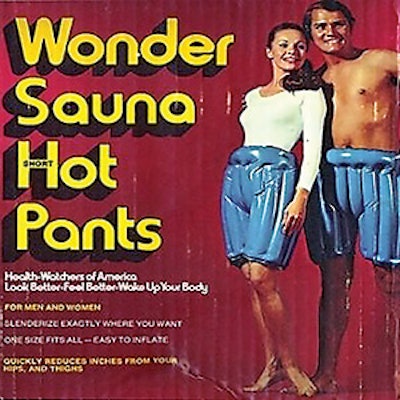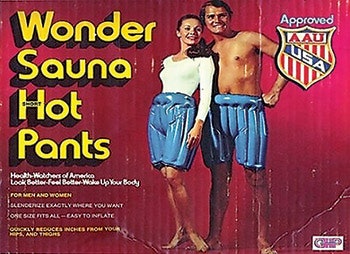 Since the dawn of civilization, man has longed for the sensation of sauna in his loins, but was disinclined by the time and hassle of actually stripping down and taking a sauna. Equally alluring has been the prospect of temporary water weight loss in the thick central regions of the body, leaving one momentarily slender until the next big glass of water.
Fortunately, manufacturers throughout the ages have been quick to meet this yearning with sauna pants, a product which allows the user to pursue all the activities of daily life, while at the same time enjoying a sauna in the midlands.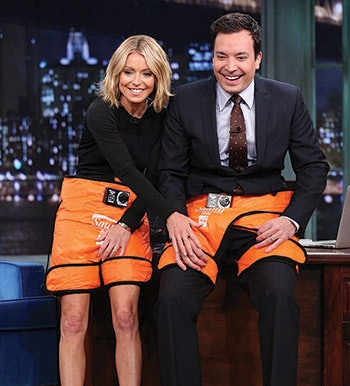 Throughout history, basic sauna pant construction material has depended on the age — in the Bronze age they were made of bronze, in the Stone age of stone, Ice age, the Enlightenment, and so on.
Early in the 20th century, sauna pants were made of a baggy, balloon-type material and styled like the swimwear of the day. As fashion changed over the years, so did sauna pants.
Today, different versions and styles are still available and in use, including the popular orange shorts, but also the full length sauna suit, which is commonly worn during physical exercise by boxers, MMA fighters or wrestlers, who wish to temporarily lose water weight in order to qualify for a specific weight class.