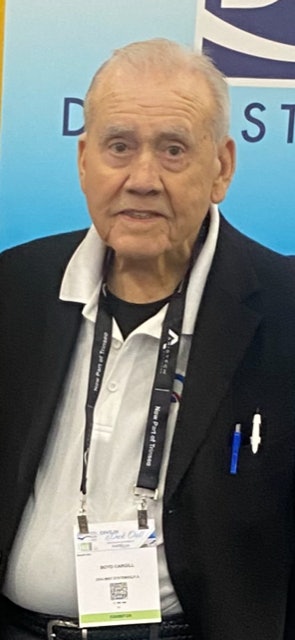 Boyd Cargill, 9/4/1932-8/18/2023, was one of the leading innovators in the spa world. He started his life with very little, but had ambitions at an early age to move up in the world, and make his mark. He joined the Navy at age 18 and served in the Korean War. After being honorably discharged, he began his life selling vacuums to patio sets. Never giving up until he got it sold. In the 70s he began building and selling Caribbean and Tahiti boats. When California was hit hard by a drought in the late 70s, he switched gears and started making Spas.
Caribbean spas soon became hugely popular, mainly because of his forward thinking designs. He was the first to bring the rock spa, Stereo spa, TV spa, waterfalls and the use of fiber optics. When asked why he never patented these designs he always answered, "because I want to share."
In the late 80s, he purchased Curtis spas and began producing Catalina Spas. Once again, he hit the mark by creating a variety of custom spas and swim spas using an old school approach, hand making the molds in his shop. All of this led him to became one of the leading spa manufacturers in the world.
In 2016, he decided to retire and sold the business. Retiring was not in his blood. He started three new companies in the last seven years selling Zika Mist Jets for spas, Catalina cover lifters for Spas and air purifiers. He was one of the greatest innovators of his generation, and his accomplishments in the Spa industry, will live on as a reminder of his ingenuity and determination. He was definitely one of a kind and will be missed deeply by family and friends.