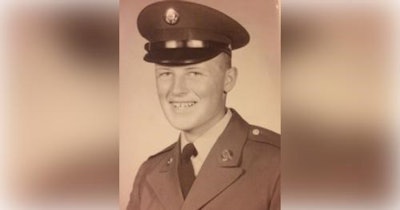 W. John Gardenier, 74, passed away at the Saint Lucie Medical Center on Sunday July 23, 2023 following a brief illness.
Born on October 11, 1948 in Schenectady, N.Y., he spent his youth farming with his parents, a brother and sister. John's early aptitude for mathematics and engineering would provide the foundation for a successful career later in life. Following high school, John enlisted in the Army; was trained in Germany and then did a tour in Vietnam. He achieved the rank of First Sergeant and earned the following: Army Sharpshooter - Pistol; Army Expert-Rifle; National Defense Service Medal; Army Commendation Medal; Vietnam Service Medal; and a Purple Heart. Upon his completion of Army life, John became enamored with the intricacies of the design and manufacturing of swimming pools and spas.
He initially joined Imperial Pools, but left to become the Plant Manager of Trans Global Container Corp. However, his love for the pool industry drew him to his new employer, Saratoga Spa Company where he remained for over two decades. After a move to Connecticut, he joined Thermal Spas, Wallingford, Conn.
John was instrumental in innovating and introducing numerous unique solutions for the swimming pool and spa industry through the use of his nearly two dozen patents. During these creative years, he discovered his loving wife of 34 years — the former Carmen Segovia. John is known for his love of educating the young and was instrumental in the educational development of numerous children - including nieces and nephew.
Upon retiring in 2015, he and his wife Carmen retired to Port Saint Lucie, Fla., where John acted as a consultant to Spa Manufacturer Inc., Clearwater, Fla. It was after retiring that John achieved the position of Commander of VFW Post 10066 in Jensen Beach, Fla. John continued to play an active role in the VFW until his death. He was an expert bowler, golfer, woodworker and jack-of-all-trades.
John is survived by his devoted wife Carmen and Step Daughters Mayra Segovia (David Walker), Monica Calle, Julissa Barrett (Ron aka "Cook") and Granddaughter Gisela Barrett. John is also survived by his sister Pam Gardenier (whom John adored and cared for), his nephew Daniel Clayton Williams and niece Renee Peer.
As per John's specific instructions, cremation has occurred and no memorial service will be conducted except for members of the VFW.